The 14th annual SANS DFIR Summit & Training is just around the corner! If you have attended in the past, you already know that we throw everything we have into making this the most action-packed Digital Forensics and Incident Response (DFIR) event of the year. If you have not yet attended, this is the year to change that!

1. In-depth Talks Covering the latest DFIR Research and Solutions by Leading Industry Experts
All DFIR Summit speakers are industry experts who practice digital forensics, incident response, and threat hunting in their daily work. The Summit Advisory Board evaluates talk proposals to ensure that the Summit agenda delivers actionable content that meets the needs of the community. But don't take our word for it; have a sneak peek and check out last year's DFIR Summit talks here.
The two-day Summit will kick-off with a keynote from Chad Tilbury, SANS Senior Instructor,and will cover Cobalt Strike Threat Hunting. Attendees will gain insight into how Cobalt Strike operates and artifacts left behind via many of its common attack techniques, leaving with a range of practical detections that can be immediately put to use during incident response and threat hunting.
With multiple tracks, and dozens of sessions being held around the clock, you can choose the sessions that best suit your schedule.
If you're not sure you can attend the Summit live, don't worry! Be sure to register anyway and you'll receive first access to the recordings and presentations via your DFIR Summit Access Page, shortly after the event.



2. One-of-a-Kind Networking
In addition to two days of in-depth discussions, you'll have the chance to engage via virtual chat rooms with leading experts, SANS instructors, and your peers in the community. Attendees tell us time and again that one of the greatest takeaways from SANS Summits is the many industry connections they forge or deepen during their time with us.


3. DFIR Summit Solutions Track
Chaired by SANS Instructor Mari DeGrazia, the DFIR Summit Solutions Track has gathered top DFIR solution providers to share the latest DFIR tools, techniques and solutions. These invited speakers will share the current investigative capabilities available to the DFIR community today. Presentations will focus on technical case studies and thought leadership using specific examples relevant to the industry and WILL NOT be product pitches. Topics will include collection and storage challenges, cloud and remote system investigations, encryption challenges, and more!





While live Summit talks are taking place, we'll have Ashton Rodenhiser joining us to create graphic recordings of DFIR Summit talks and panels in real time. For those of you who are not familiar with Ashton or her phenomenal graphic recordings, be sure to check out her work here and here. 



5. Our Top SANS DFIR Courses Offered Live Online AND In-Person in Austin, TX
You can choose to pair your summit registration with a hands-on, immersiveSANS course to help you expand your information security and DFIR expertise. SANS courses are taught by experienced practitioners who are among the best cybersecurity instructors in the world. They will provide you with the guidance and skills you need to protect your organization and advance your career.

This year we have made our top DFIR courses available Live Online and also In-Person in Austin, TX the week of July 26-31. Choose which format you prefer, and level up your expertise!




Special Training Discounts Available!
Early Bird Offer: You can save $300 USD using the code "EarlyBird21" when you pay for any 4–6-day course by June 23, 2021.
SANS Law Enforcement Appreciation Programs: SANS is proud to support LEOs dealing with training budget cuts. Check if you qualify to take advantage of these available programs that can help you register a DFIR Summit course for 50% off.

Special Discounted Hotel Rate If You Take Your Training in Austin, TX July 26-31: For those taking a course in-person, a per night rate of $169.00 S/D plus applicable taxes will be honored based on space availability at the Hilton Austin. Hotel Discount Deadline is July 6th, 2021.
To make a regular reservation, please visit this link.
To make a government per diem reservation, please visit this link.
6. DFIR NetWars - The Coin Slayer! (July 29 & July 30) - Now with new questions and more interactive challenges!
Students enrolled in courses at the DFIR Summit & Training Live Online or who are enrolled in a course at SANS DFIR Training - Austin, TX from July 26-31 can join us for everyone's favorite incident simulator packed with a vast amount of forensic, malware analysis, threat hunting, and incident response challenges designed to help you gain proficiency without the risk associated when working real life incidents. Earn DFIR course coins by correctly answering all questions from all four levels of one or more of the eight DFIR domains. Leave with a motherlode of coinage! As a paid course registrant for SANS DFIR Summit & Training 2021 or SANS DFIR Training - Austin, TX, you will receive an email invitation the week of the event detailing how to confirm your spot and join online. You will need to follow the steps in the email to join the tournament.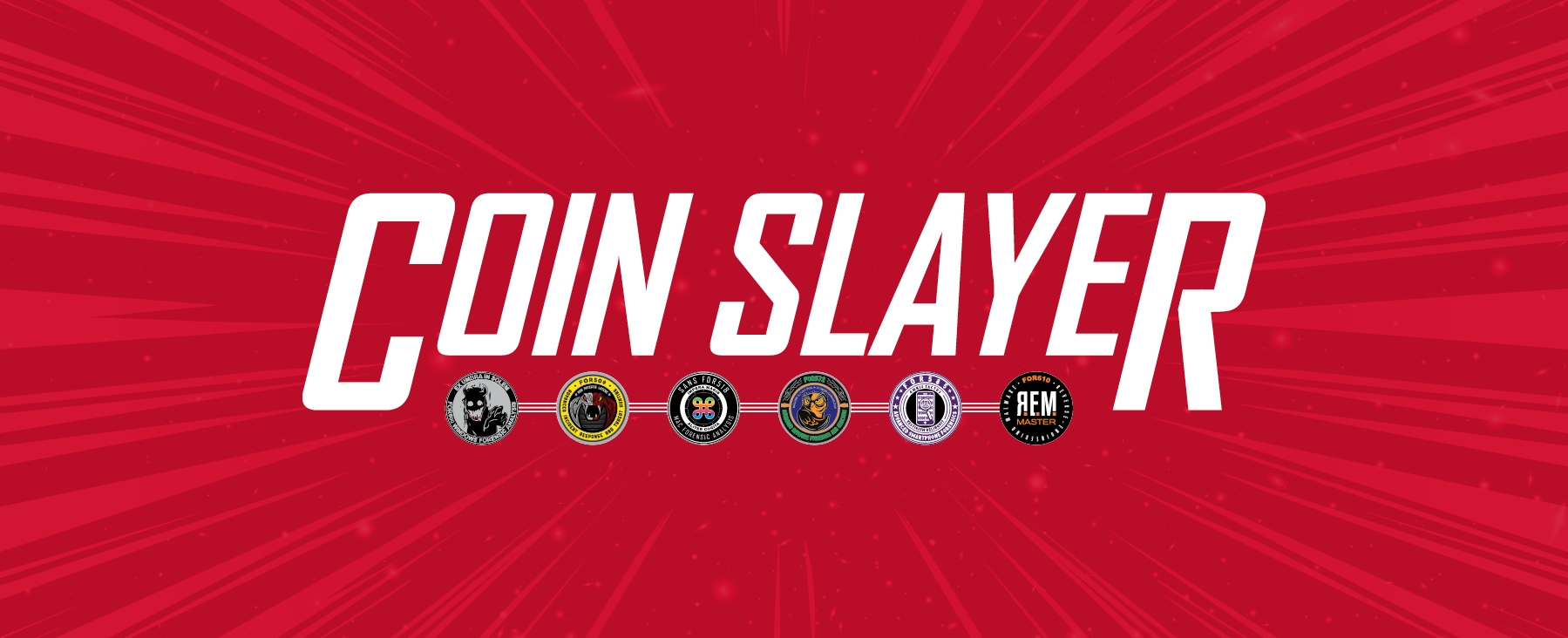 We are proud to be part of this community, and as part of the SANS mission, we are also proud to support you by continuing to provide free resources daily. For the latest free tools, posters, webcasts, blogs and more, visit sans.org/free.
We hope to see you at the DFIR Summit next month!
And remember — friends don't let friends miss a free Summit! Here are some new ways to share the good news:
Share the event page.
Share our Summit Agenda
Join the DFIR Summit LinkedIn event page and share with your connections.
Share this blog post.