2022 Recipient - Jeffrey Shearer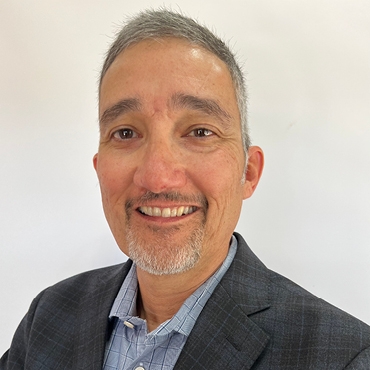 The SANS Institute is pleased to announce that Jeffrey Shearer has been named the 2022 recipient of the Michael J. Assante ICS Security Lifetime Achievement Award.
Jeff Shearer is the Technical Director and Founder of Gray Man Cyber, where he provides Industrial Automation consulting services to customers. Jeff also currently serves as a Chief Automation Officer for Morris and Associates an innovator in machinery production for the poultry chilling and industrial ice applications.
Prior to his current roles at Gray Man Cyber and Morris and Associates, Jeff worked for Rockwell Automation for over 23 years. While at Rockwell Automation, Jeff has worked in almost every phase of the automation lifecycle, and has held positions as a security architect, principal security engineer, software product manager, an embedded firmware engineer, and a software product designer. While working at Rockwell for a large portion of his career, Jeff had a very diverse career with a wide range of original equipment manufacturers working across industrial sectors, from automotive to food and beverage, mining, oil and gas, water and wastewater, pulp and paper, chemicals, pharmaceuticals, plastics, and machinery. "Jeff has a gifting or unique talent in taking this very complex material and teaching it in a way that is consumable and relatable to students from seemingly all backgrounds and sectors. His work experience with companies of all shapes and sizes and all industries is truly unbelievable". -Tim Conway
Throughout his career Jeff has been highlighted in multiple industry publications, has received numerous awards from his employer; Rockwell Automation Engineer of the Year, Application Discipline, Multiple Rockwell Automation Innovation Awards, and the Rockwell Automation Business Innovation Award. In addition, Jeff holds the following Patents; Injection Molding Controller with Machine Modeling, and Access Control Method for Disconnected Automation Systems.
Jeff has an amazing capability in educating students within the ICS community, and continues to give of his time and talent to help shape the industry for years to come.
---
2021 Recipient - Tim Roxey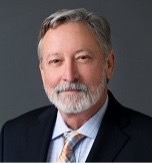 SANS Institute is pleased to announce that Tim Roxey has been named the 2021 recipient of the Michael J. Assante ICS Security Lifetime Achievement Award.

Tim Roxey is currently the President at Eclectic Technology where he enjoys the opportunity to step out of retirement frequently to work on interesting projects in the areas of critical infrastructure and energy. Tim previously worked in the nuclear industry for 40 years in design, engineering, research, and in security roles for an asset owner operator. Later in his career Tim joined the North American Electric Reliability Corporation (NERC) at a time when the Bulk Electric System throughout North America was facing new regulations and a growing need for information sharing. During his time at NERC, Tim established the first threats and countermeasures unit and developed a program for the Electricity Sector Information Sharing and Analysis Center (ES-ISAC). Tim worked for NERC for ten years where he retired from his position as Chief Security Officer of NERC and Director of the E-ISAC in 2019.

Tim served in the US Army airborne infantry from 1969 through 1972 as a rigger, loadmaster and jump master. He graduated from the University of Florida with an undergraduate and graduate degree in Nuclear and Mechanical Engineering. Published in peer-reviewed journals in several different languages in the fields of Optics, Cardiology, and Spectroscopy. Working in computer programming since the late 1960's and working in the countermeasures space for the past 15 years, Tim has truly had the opportunity to experience a deeply diverse set of career opportunities throughout government, engineering, research, operations, ICS cybersecurity, and cyber threat intelligence roles.
During his time at NERC, Tim had the opportunity to work with Mike Assante, who provided the following words at Tim's retirement recognition presentation from NERC: "Tim has given his sweat, love, and support and the world has been a better place. I can't pen what you have meant to me, my friend. With the greatest admiration and love." - Mike Assante

Throughout his career Tim has contributed to the development and education of practitioners working in ICS cybersecurity and has helped to build information sharing capabilities across organizations, sectors, and nations, Tim is a shining example of the heart, dedication, and outreach that is so important to the ICS community.
---
2020 Recipient - Bryan Owen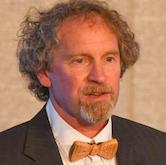 Recognized for Transformational Influence and Outstanding Accomplishments in the field of ICS Cyber Security
SANS Institute is pleased to announced that Bryan Owen has been named the 2020 recipient of the Michael J. Assante ICS Security Lifetime Achievement Award.
Bryan Owen is Security Architect and Professional Engineer at OSIsoft LLC, makers of the PI System. He is an ambassador for advancing state of the art practices for industrial software security and critical infrastructure protection. Bryan is also active in public/private partnerships through collaboration with DHS CISA, DoE National Laboratories and other Supply Chain Security Working Groups. He serves on industry advisory boards and is a voting member for ISA99 standards. His experience includes 15 years in the field as a process control engineer prior to joining OSIsoft. Bryan is a professional engineer dedicated to the betterment of human welfare.
In the same vein as Assante himself, Bryan Owen exemplifies a passion to positively affect critical infrastructure and human life and safety by contributing to the ongoing important work of protecting the world's critical infrastructure through his participation in cyber security standards working groups and being a frequent speaker and advisory board member for various ICS/OT focused conferences and events. Bryan has consistently demonstrated that he is an enabler and a bridge builder for his organization and the industry at large.
Ted Gutierrez, SANS ICS Curriculum Director, added "Bryan's rare mix of understanding engineering principals, IT/OT cyber security best practices, and the role of regulatory standards and security frameworks gives him a unique perspective. His willingness to share that prospective and the learnings that come from his working in diverse industries have greatly benefited the broader ICS community."
---
2019 Recipient - Marty Edwards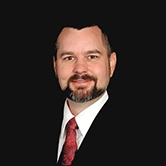 The SANS ICS team is pleased to announce Marty Edwards as this year's recipient of the SANS ICS Lifetime Achievement Award. Mr. Edwards currently holds a dual-role as Director of Strategic Initiatives at ISA and Managing Director of the Automation Federation (AF) where he continues to work across industry sectors to help raise awareness about cyber risk with the broad industrial automation ecosystem of product and service suppliers, consultants and end-users. His contributions to the field of ICS cybersecurity have helped raise substantial international awareness and attention to security risks across industries that affect critical infrastructures and their respective control systems..
Having started his career in the private sector as a field service technician, then further applying his skills as a control systems engineer, he built a solid foundation in ICS design, installation, operation and maintenance before expanding his scope to include industrial cybersecurity. Edward's diverse roles throughout his career resulted in unique prior experiences as a vendor, end-user, government contractor and US Federal Government employee, most recently having served as Director of US Department of Homeland Security's ICS-CERT.
Edwards continues to be a highly-visible, frequent public speaker, writer and influencer on the topic of ICS security. He often provides thoughtful insights and pragmatic expert opinions that notably affect cybersecurity decisions, standards, and best practices while also helping to guide the public toward meaningful solutions that counteract contemporary risks to industry.
---
2018 Recipient - Michael J. Assante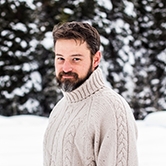 We are proud to announce Michael J. Assante as this year's recipient of the SANS ICS Lifetime Achievement Award. Michael Assante is the SANS lead for Industrial Control System (ICS) and Supervisory Control and Data Acquisition (SCADA) security and also serves as the Director of Industrials and Infrastructure at SANS Institute. As a Senior Associate with the Center for Strategic and International Studies (CSIS) Strategic Technologies Program, Assante authors papers and provides views on policy issues.
Assante is a pioneer in ICS Cyber Security and worked with SANS Institute to establish the SANS ICS and SCADA Security Summit which is now in its 13th year. Together with Alan Paller, he helped focus attention on an area of cybersecurity that has the potential to affect critical infrastructure and human life and safety but was largely being unaddressed. Assante served as Vice President and CSO at American Electric Power, engaged in research to include the Idaho National Laboratory vulnerability of electric generators to destruction through remote cyber attack, and served as the first CSO at NERC. Government, intelligence, and military organizations have also relied on his leadership and counsel for more than 20 years. He has testified before the US Senate and House and was an initial member of the member of the Commission on Cyber Security for the 44th Presidency.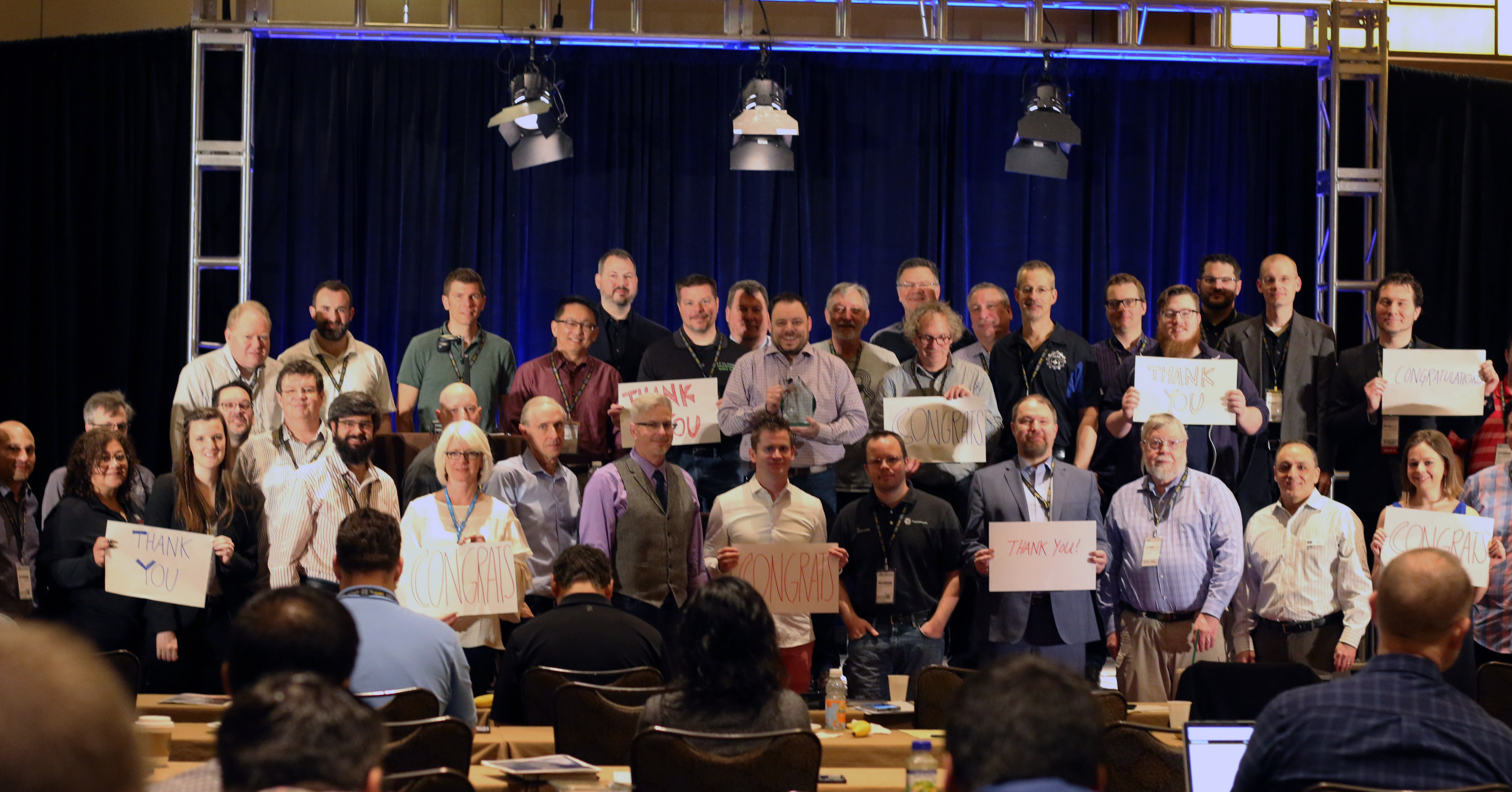 Assante is a frequent guest at global security events, delivering presentations such as the 2017 RSA Keynote: Seven Most Dangerous New Attack Techniques, chairs the SANS ICS Security Summit which is now on its 13th year, and presenting co-authored reports such as Outpacing Cyber Threats - Priorities for Cybersecurity at Nuclear Facilities for the Nuclear Threat Institute. His work in ICS security has been widely recognized and was selected by his peers as the winner of Information Security Magazine's Security Leadership Award for his efforts as a strategic thinker. The RSA 2005 Conference awarded him its Outstanding Achievement Award in the practice of security within an organization.
Michael co-led the international steering committee that created the most widely respected industrial control systems security skills certification program, the GICSP, which is now held by over 1,300 practitioners in more than 30 countries. The GICSP ensures control systems engineers and IT security staff have the core skills needed for strengthening defenses against cyber-attacks, serving as a benchmarking tool for practitioners and hiring managers alike.
---
2017 Recipient - William "Art" Conklin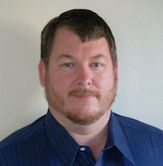 William "Art" Conklin, Associate Professor, Department of Information & Logistics Technology and Director, Center for Information Security Research & Education at the University of Houston was the first recipient of the annual SANS ICS Security Lifetime Achievement Award. Dr. Conklin was honored at the SANS ICS Security Summit which took place on March 20-21, 2017 in Orlando, Florida.
Dr. Conklin influenced the ICS security community for more than a decade, leading programs to produce the next generation of capable cyber warriors in the ICS security space. He has been a driving advocate for ICS security education across several national initiatives and has created a graduate level program in SCADA security as part of the University of Houston's Center for Academic Excellence in Cyber Defense Education.
The first ICS Security Lifetime Achievement Award was issued in honor of the great achievements of the late Ernest (Ernie) A. Rakaczky, Jr.* (1956 - 2015) - "A true pioneer in the field of Industrial Control System security"
*Ernie Rakaczky, Jr. was best known by his peers as an advocate with a passion for progress, innovation, and investment in the ICS field. Ernie served on the GICSP steering committee, where his expertise and insight directed the formulation of the certification. The award was established in 2016 in the memory of Ernie Rakaczky and recognizes his extensive passion for progress, innovation, and investment in the ICS field. The award selection panel seeks individuals who exemplify Ernie's passion and impact to the field of ICS security.
---
Award Description
The SANS ICS Lifetime Achievement Award recognizes individuals who have contributed exceptional efforts to enhance the security of ICS on an international scale, and who actively strive to bridge the gap between IT and OT. Through education contributions to the community, they've significantly increased the awareness of risks to ICS and fostered the idea that cyber secure ICS implementations and defense in ICS are achievable. Recipients will be recognized for their dedication and contributions in shaping the ICS security field and for an optimistic outlook on the potential to make a difference.
The award selection panel seeks persons who exemplify passion, a pursuit of progress, and compassion in leadership within the ICS security community. To be considered for the award, nominees must demonstrate the following:
Passion for Progress, Innovation, and Change
Teamwork and Collaboration
Dignity and Compassion for Others
Contributions to the Development of the ICS Community
For more information, please email ics@sans.org.