On Friday, August 18, 2023, the SANS Institute will hold its second annual Cloud Security Exchange event. 
With the increasing adoption of the Cloud comes the need to increase Cloud security. And who better to discuss both than representatives from the three biggest Cloud providers on the planet: Amazon, Google, and Microsoft! 

SANS is excited to bring to you subject matter experts from AWS, Google Cloud, and Microsoft Azure to speak on some of today's most pressing Cloud Security issues. 
At this FREE virtual event, hear from AWS CISO Office Director, Mark Ryland; Google Cloud Security Solutions Strategy Lead, Dr. Anton Chuvakin; and VP of Microsoft Azure, Dr. Andre Alfred. 
Register NOW for the FREE SANS Cloud Security Exchange!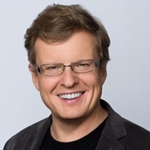 Google Cloud's Dr. Chuvakin is a leader of the security solution strategy, joining when Google parent company Alphabet acquired Chronicle Security in 2019. Prior to that, Dr. Chuvakin was a Research VP and Distinguished Analyst at Gartner for Technical Professionals (GTP) Security and Risk Management Strategies (SRMS) team.
In Dr. Chuvakin's talk, Cloud Security: Shared Fate, Identity, Secure Data, and the Coming AI, he will be joined with SANS Senior Instructor Dave Shackelford to speak about the nuance of sharing security responsibilities between cloud provider and customer. He will expand the conversation from typical identity, configuration, and data security practices and explain how using cloud-enabled capabilities with artificial intelligence (AI) can improve an organization's cloud security posture and detection/response models.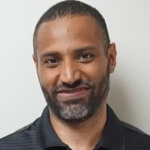 Dr. Andre Alfred is the Vice President of Microsoft Azure Security. He holds a bachelor of science from WGU Washington, an MBA from the Massachusetts Institute of Technology, and is a Doctor of Engineering from The George Washington University. He is the first WGU Washington graduate to serve on the university's advisory board and is also on the curriculum advisory committee of Western Governors University's Cloud Cluster, serving a three-year term.
In the second Cloud Security Exchange session, Navigating Cloud Security Challenges: Principles and Strategies for Cyber Defense, Microsoft Azure's Dr. Alfred and SANS Instructor Ryan Nicholson will guide us through the operational and security challenges of moving to the Cloud. Dr. Alfred will detail for us Microsoft's principles of Cloud defense, how it organizes to defend itself, and the iterative nature of NIST frameworks through its governance. He will continue the discussion by covering how Microsoft utilizes its own products for defense scenarios and how they can be leveraged and implemented in your organization.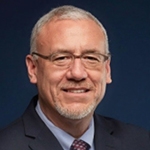 Mark Ryland has been with Amazon for more than eleven years and is Director of the Office of the CISO for AWS. He leads a team of Cloud security experts who interface with customers, partners, and internal stakeholders around security in the AWS Cloud and information security more generally.
In Mr. Ryland's presentation, Zero Trust: Getting Started, Making Progress, and Iterating Your Way to Improved Security, he and SANS Instructor, Ashish Rajan, will discuss and answer questions that are fundamental to an organization's successful Cloud defense strategy. They will share their experiences and provide their guidance to help you implement Zero Trust in your organization. 
In the final session, SANS Instructors and course authors Megan Roddie (Senior Security Engineer at IBM), Brandon Evans (Multicloud Security Consultant), and Simon Vernon (CSO at Intelligence Hosting Solutions) will host an in-depth conversation on Security Myths and Missteps in Cloud Migration. They will speak about and dispel the myths that keep organizations from adopting the Cloud. Specifically, they will dismantle the myth that the Cloud is less secure and explain how the shared security model can significantly improve security.  
As a capstone to this Cloud Security Exchange event, Mark Ryland, Dr. Anton Chuvakin, and Dr. Andre Alfred will join each other on the same stage for a roundtable discussion on Cloud security, moderated by event chair and SANS instructor, Frank Kim. 
And as a special bonus, when you register to attend this FREE event, you will receive first access to the eBook written by the event's guests. 
To learn more about the SANS Institute's 2023 Cloud Security Exchange event, the guest speakers, or review the agenda, visit the webpage here. 
Attend this FREE virtual event to learn what has and hasn't worked in Cloud security architecture, threat detection, and implementation best practices to help your organization build leading cloud security capabilities. 
Register NOW for the FREE SANS Cloud Security Exchange! 
To get a taste of the type of dynamic presentations and speakers you'll see at the 2023 Cloud Security Exchange, check out this panel from last year's event.