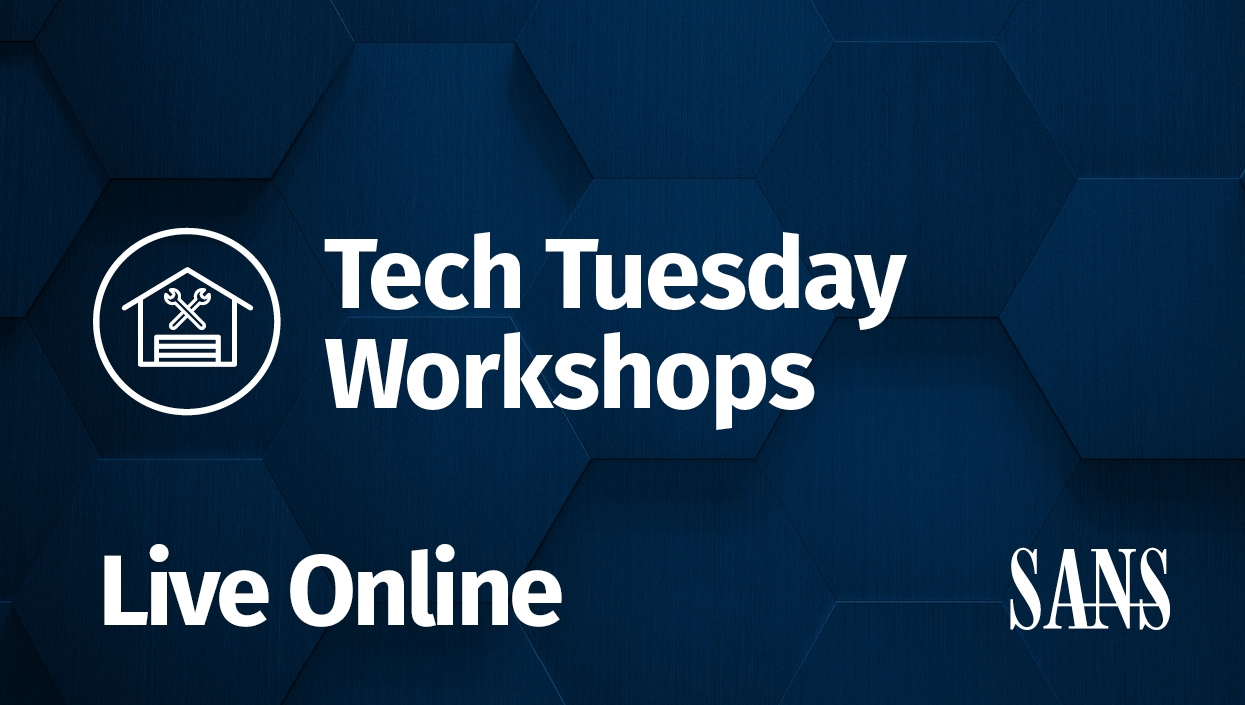 Want to see Live Online in action? SANS is launching a new series of free workshops available in the Live Online platform, held every other Tuesday with our top instructors. These workshops are two-hour hands-on virtual environments that give you the opportunity to dive into the material and start trying out tools and techniques that are useful and relevant in focus areas across cybersecurity.
The upcoming workshops are listed out below and will feature the same platform, TA support, and Slack channel benefits that you would get in a Live Online environment. We recommend bookmarking this page and checking back frequently, as we'll be adding more in the days and weeks to come. 
Due to the nature of these workshops, many have a capacity limit and will not be made available for archive. To help us offer this opportunity to as many people as possible, we are asking that you please only register if you plan to attend live.
Free Upcoming Live Online Workshops
---
Use Terraform to Provision Your Own Cloud-Based Remote Browsing Workstation
Tuesday, March 2nd, 2021 at 1:00pm - 3:00pm EST (18:00 UTC)
Duration: 2 Hours
Kenneth G. Hartman
This workshop will teach you everything you need to know to provision your own Cloud-Based Ubuntu Workstation in AWS for Remote Browsing. Sometimes there are valid security and privacy reasons to use a temporary workstation for potentially malicious websites or to avoid tracking.
Prerequisites: Attendees will need an AWS Account and should be comfortable launching an EC2 instance and connecting to it. Here is a tutorial on launching an EC2 virtual machine instance: https://docs.aws.amazon.com/AWSEC2/latest/UserGuide/EC2_GetStarted.html
During the session we will briefly cover some basic git commands as well as Terraform basics, including installation.
System Requirements: 
---
What is Live Online Training?
Instructor-led, remote delivery of SANS courses & more. SANS Live Online events provide interactive training with all the same additional learning opportunities as in-person events. Choose your course, network with peers, and attend bonus sessions and cyber ranges.
Benefits of Live Online 
Live, interactive sessions with SANS instructors
Flexible options to complete courses in 1, 2, 3, or 6 weeks
Hands-on labs in a virtual environment
Four months of online access to the archive of your course
Extended access to your course MP3 archive
Electronic courseware and materials