In preparation for International Women's Day, Meagan Tudge of SANS Security Awareness and I spoke to Anna Collard, SVP Content Strategy & Evangelist Africa for KnowBe4 Africa, about the landscape of cybersecurity careers for women in Africa. We learned so much that we realized it needed a dedicated post, so we end our celebration of Women's History Month with a spotlight on Africa.
With a median age of just 19.7 years (as of March 2021), Africa is the youngest population in the world. This young population is demanding access to global connectivity and is driving technology adoption and digitalization, especially on mobile devices.
A young, connected population where governments have not made cybersecurity a priority makes Africa an extremely attractive target market for cybercriminals who have shifted their attention to emerging economies.
Like markets around the world, African economies face a shortage of talented cybersecurity professionals, but there's a large untapped resource: only 9% of cybersecurity professionals in Africa are female.
Recent research has found that women in Africa have lower digital literacy and less access to internet-based technologies than men. This suggests that women may be left out of work opportunities in an increasingly digital post-pandemic economy.
The impediments are real – Amnesty International says women of color are 34% more likely to be targeted by online hate speech than their white peers; and African Feminist Research for a Feminist Internet finds that nearly 40% of African girls were concerned or very concerned about their online safety and have experienced online violence or attacks.
"Cybersecurity is no longer just a tech skill; it has become a life skill," Anna says. "Our governments aren't equipped enough to defend citizens and organizations adequately. This is why we need more collaborative approaches such as African CyberHeroines, which aims to attract more girls into the industry."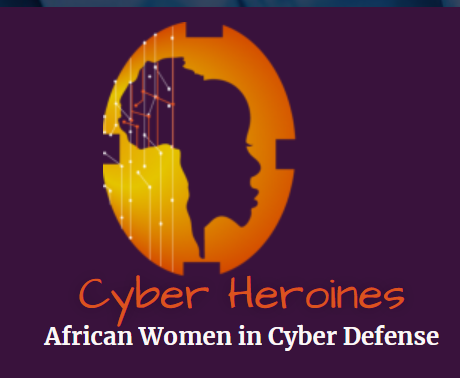 In South Africa, specifically, a public-private sector initiative called Gov-X Innovation Challenge seeks to incentivize youth to come up with new ideas and approaches to help the South African government (the national CSIRT "Cyberhub") tackle issues such as improving incident response, community awareness of, and tactics for curbing online gender-based violence.
The Cyber Heroines of African Women in Cyber Defense offer education, mentorship, community awareness programs, and more. With a mission "to foster and promote societal inclusivity in cyber security by providing a platform where women, the economically challenged and the youth can connect, learn, enhance their skills, exchange ideas in order to excel in cyber security," the program is an excellent model for developing markets everywhere.