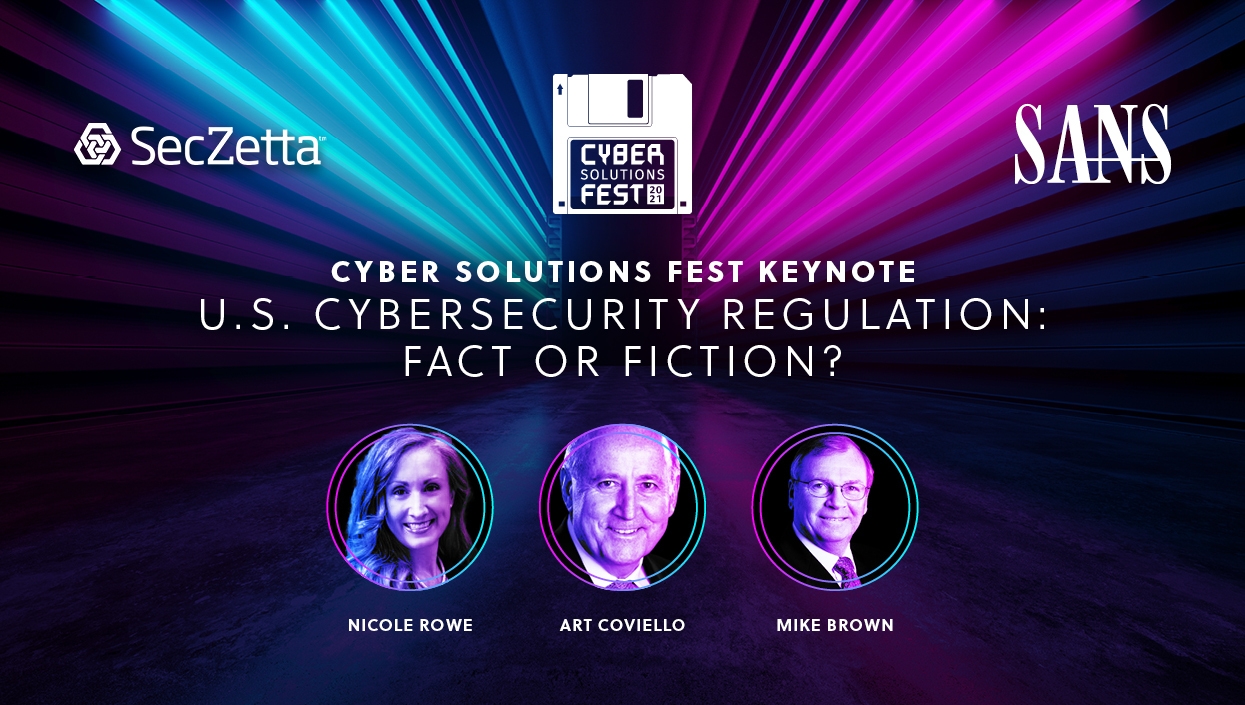 President Biden's Executive Order on Cybersecurity: What Does it Mean for You?
Rear Admiral, U.S. Navy (retired) Mike Brown and former CEO of RSA Security Art Coviello are coming together to present SANS Cyber Solutions Fest Day 1 Keynote U.S. Cybersecurity Regulation: Fact or Fiction? This keynote is being moderated by Nicole Rowe of SecZetta.
How to Register
To attend this keynote, register for one of the levels on day 1 of SANS Cyber Solutions Fest 2021:
Register for Level Threat Hunting & Intelligence
Register for Level SOC & SOAR Efficiency
About the Keynote
As a result of the recent Executive Order, many U.S. federal agencies are trying to quickly determine next steps in their Zero Trust journey. And they are not alone. Organizations around the globe are examining their Zero Trust strategies and wondering if this EO is a precursor for broader legislation and future regulations that could begin to add new layers of accountability to cybersecurity incidents.
During this keynote session, industry experts Art Coviello, former CEO of RSA Security, and Mike Brown, Rear Admiral, United States Navy (retired), an authority on our nation's cybersecurity strategy through his leadership positions at the Departments of Defense and Homeland Security, will provide insight based on their experience on what to expect from the government, when to expect it, and how these changes will impact cybersecurity professionals.