In March 2020, we launched a new series of virtual, hands-on Capture-the-Flag (CTF) events for the cybersecurity community to participate in for free. Upon seeing the overwhelmingly positive outcome of this support, we quickly expanded the series to last through the end of the year, and added new cyber challenges for our student community in the Asia-Pacific region. 
We're now excited to announce that we will once again expand our global, free community cyber range schedule into 2021! The details of our 2021 challenges will be published here soon; bookmark this page now for ongoing opportunities to keep your cybersecurity skills honed.

Upcoming Events
Our final, free cyber range event of 2020 is the super fun and festive SANS Holiday Hack Challenge! This annual holiday-themed event, featuring the KringleCon virtual cybersecurity conference, is a high-quality, hands-on series of cyber challenges fit for all skill levels.
Many of your colleagues, friends, and players from around the world are already at the virtual North Pole, solving challenges and exploring the game together. Login now to create your custom avatar, partner up with other players, and save the holiday season from a cyber attack in this one-of-a-kind shared virtual experience. You can also find a custom playlist of related holiday hacking songs by searching for "Holiday Hack Challenge" on any major music streaming services. The challenge ends January 4, and the winning player will receive a NetWars Continuous subscription. Join the fun now!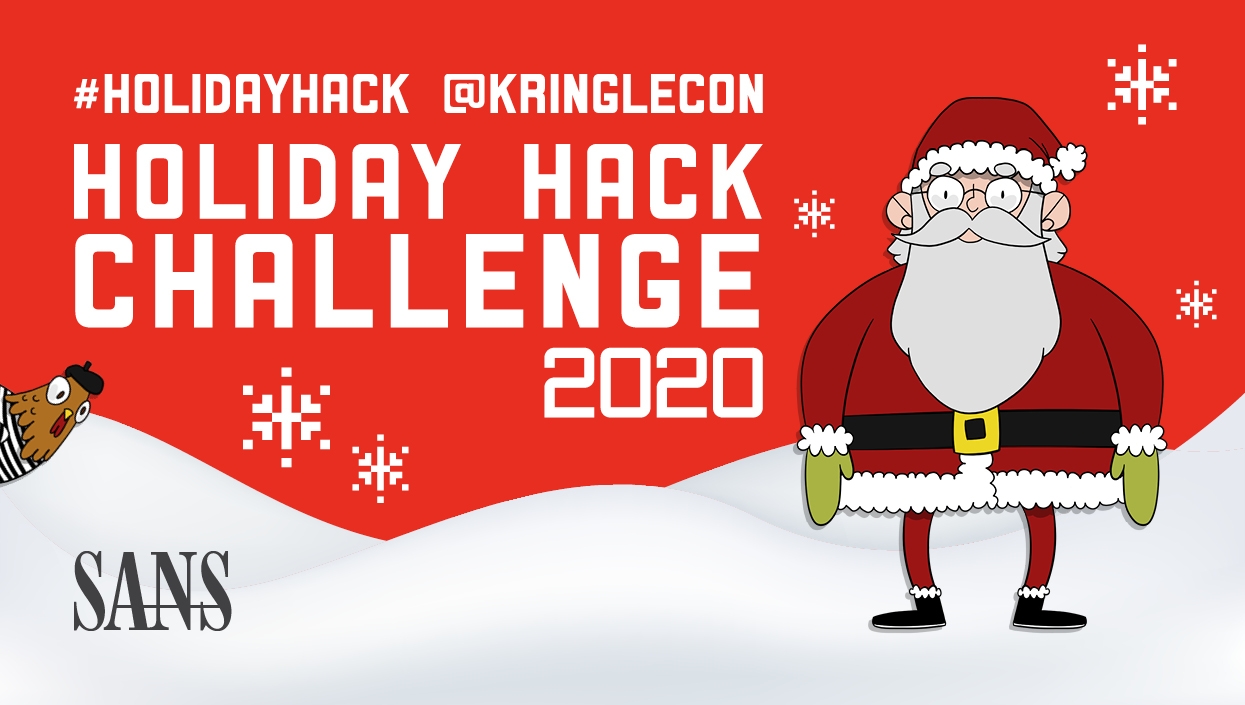 Why Now Is the Time to Challenge Yourself
We want to provide the opportunity for people to come together to interact in a virtual environment, while learning and improving cyber skills in the process.
"As you know, these are difficult times," said Ed Skoudis, SANS Fellow and Director of SANS Cyber Ranges. "But also, the attackers have really stepped up their game, and they're doing some really nasty stuff. I mean, you think 'Wow, this is a time when people should kind of band together and we should help each other.' And that's all true and good, but bad people are really bad."
Because these bad actors have upped their game, SANS is leveraging its battle-tested platforms and infrastructure that it's been perfecting over the last 18 years to deliver programs that not only keep our community engaged, but challenge cybersecurity pros to up their skills at the same time.
If you haven't participated in a NetWars CTF event, you're missing out on a super fun way to hone your skills. "CTFs are a tremendous learning vehicle," Ed said – and he should know, Ed's been playing CTFs for about 25 years now. "The SANS CTFs are especially nice because we have an integrated hint system, so if you get stuck, you can get some nudges, and that way you're learning and teaching yourself as you go."
One last point for those who will be participating and joining us in these challenges: If you want to success in these CTFs, we've got just the resource to help you on your mission. Pick up some hot tips for crushing CTFs from superstar Katie Knowles in the below video.

Past Cyber Range Events
SANS Community CTF (November 19-22)
SANS Community CTF (October 15-16)

Best of Mini-NetWars (September 17-18)
SANS Community CTF (August 27-28)
Virtual Core NetWars Tournament (August 20-21)
SANS Community CTF (August 13-14)
Virtual Cyber Defense NetWars Tournament (August 6-7)
Best of Mini-NetWars (July 30-31)
Virtual DFIR NetWars Tournament (July 23-24)
SANS Community CTF (July 16-17)
SANS Community CTF (July 9-10)
Virtual Cyber Defense NetWars Tournament (July 3-4)
Virtual Mini-NetWars Mission 4 (June 25-26)
Virtual Core NetWars Tournament (June 18-19)
SANS Community CTF (June 11-12)
Virtual DFIR NetWars Tournament (June 4-5)
Best of Mini-NetWars (May 28-29)
Virtual DFIR NetWars Tournament (May 21-22)
Virtual Core NetWars Tournament (May 21-22)
Virtual Mini-NetWars Mission 3 (May 14-15)
Virtual Cyber Defense NetWars Tournament (May 7-8)
Virtual DISC – SANS ICS NetWars Challenge (April 30)
Virtual DFIR NetWars Tournament (April 23-24)
Virtual Mini-NetWars Mission 2 (April 16-17)
Virtual Core NetWars Tournament (April 8-9)
Virtual Mini-NetWars Mission 1 (April 2-3)
Cyber FastTrack (March 26-27)
Virtual Core NetWars Tournament (March 19-20)