On October 7 and 8, thousands from around the globe tuned in for the SANS Threat Hunting Summit. Industry's top practitioners and leading experts from near and far shared their latest techniques that can be used to successfully identify, contain, and eliminate adversaries targeting networks. It was a great opportunity for cybersecurity professionals and those new to the field.
We invited Ashton Rodenhiser of Mind's Eye Creative to create graphic recordings of our Summit presentations. If you missed a talk or are looking to view the SANS Threat Hunting Summit through a visual lens, take a look at the recordings below.
In addition to graphic recordings, PDFs of Summit presentations are available on the SANS Summit Archives page (SANS account required) and videos will be posted to YouTube over the next several months.
*If you registered for the Summit, video recordings are available on your Summit Access page in your SANS Portal.

Day 1
Keynote: Threat Hunting: Old Data, New Tricks!
David Hoelzer, Fellow, SANS Institute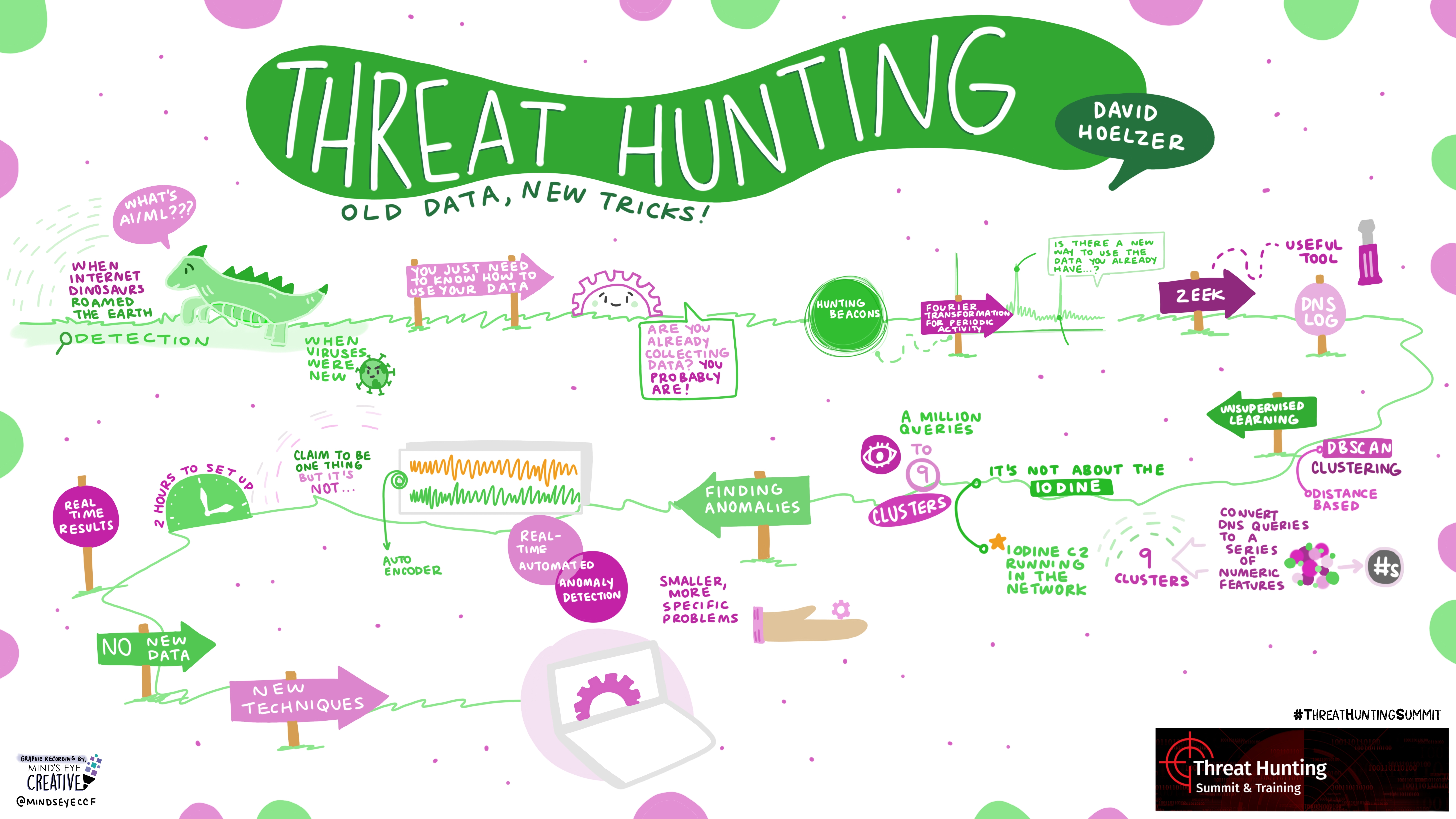 Mining The Shadows with ZoidbergStrike: A Scanner for Cobalt Strike

José Hernandez, Threat Research Manager, Splunk
Michael Haag, Senior Threat Researcher, Splunk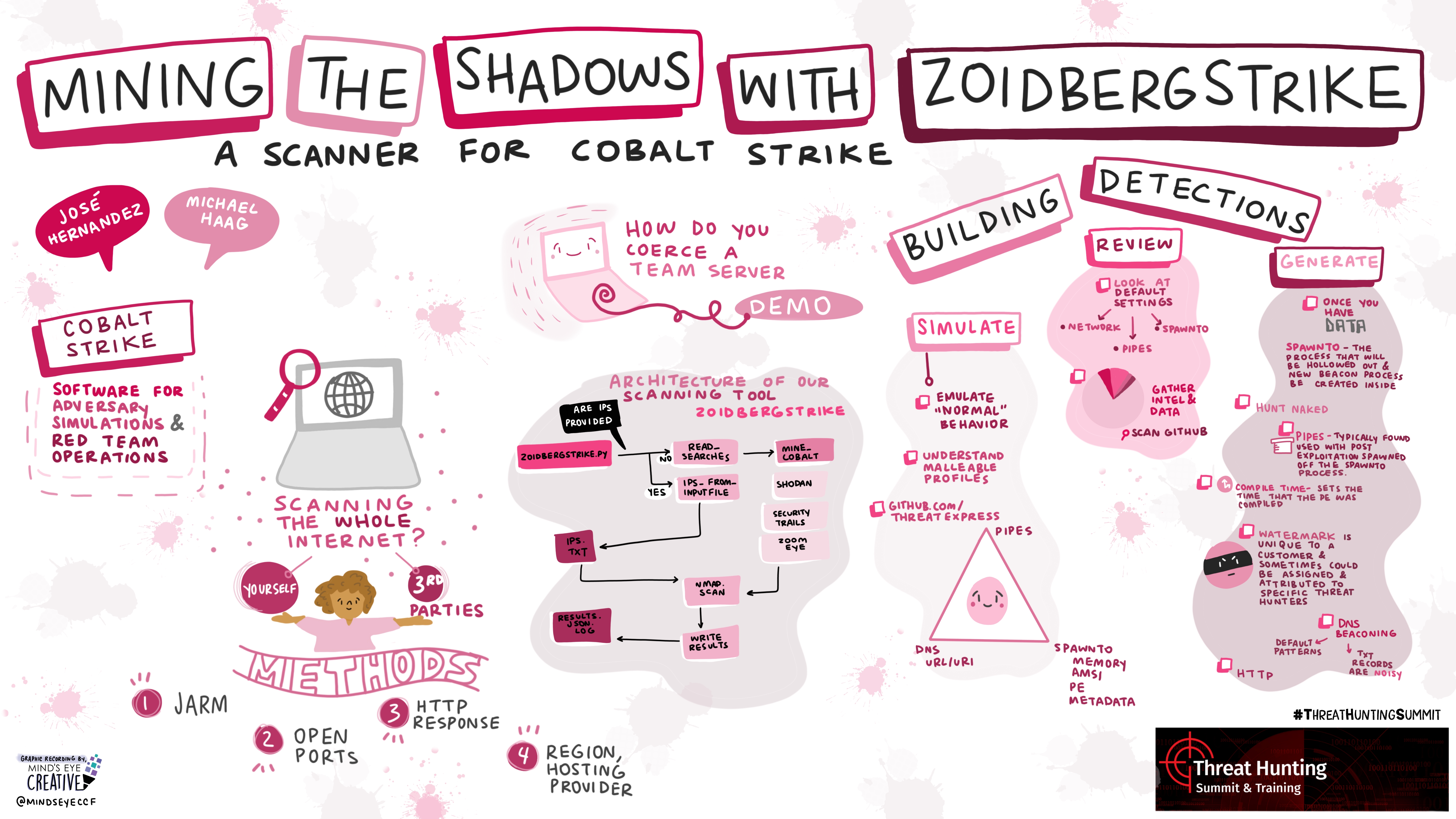 Hunting Backdoors in Active Directory Environment

Thirumalai Natarajan Muthiah, Principal Consultant, Mandiant
Anurag Khanna, Manager – Incident Response & Consulting Services, Crowdstrike Services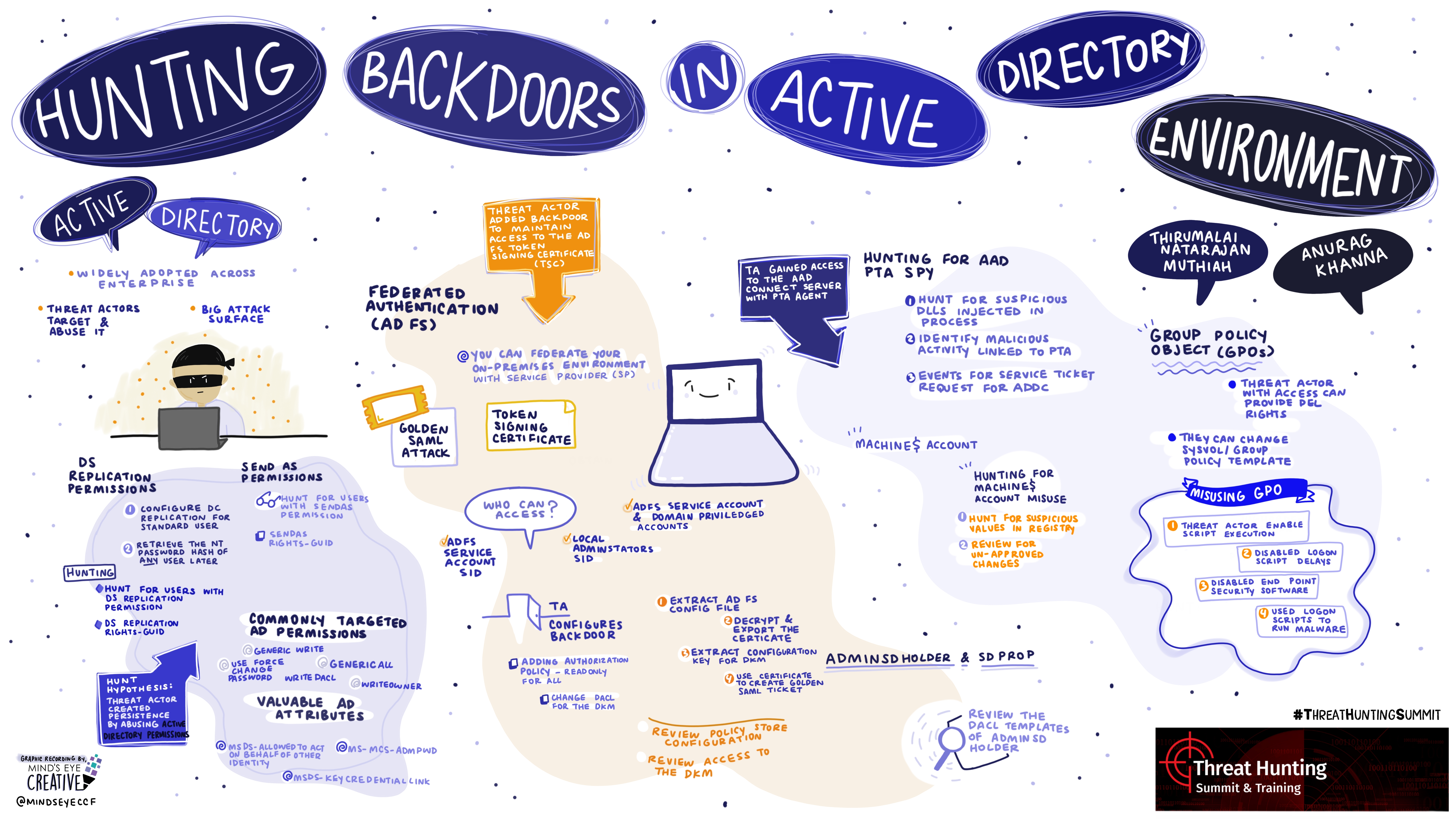 Full-Circle Detection: From Hunting to Actionable Detection
Mathieu Saulnier, Technical Director Advanced Security, Syntax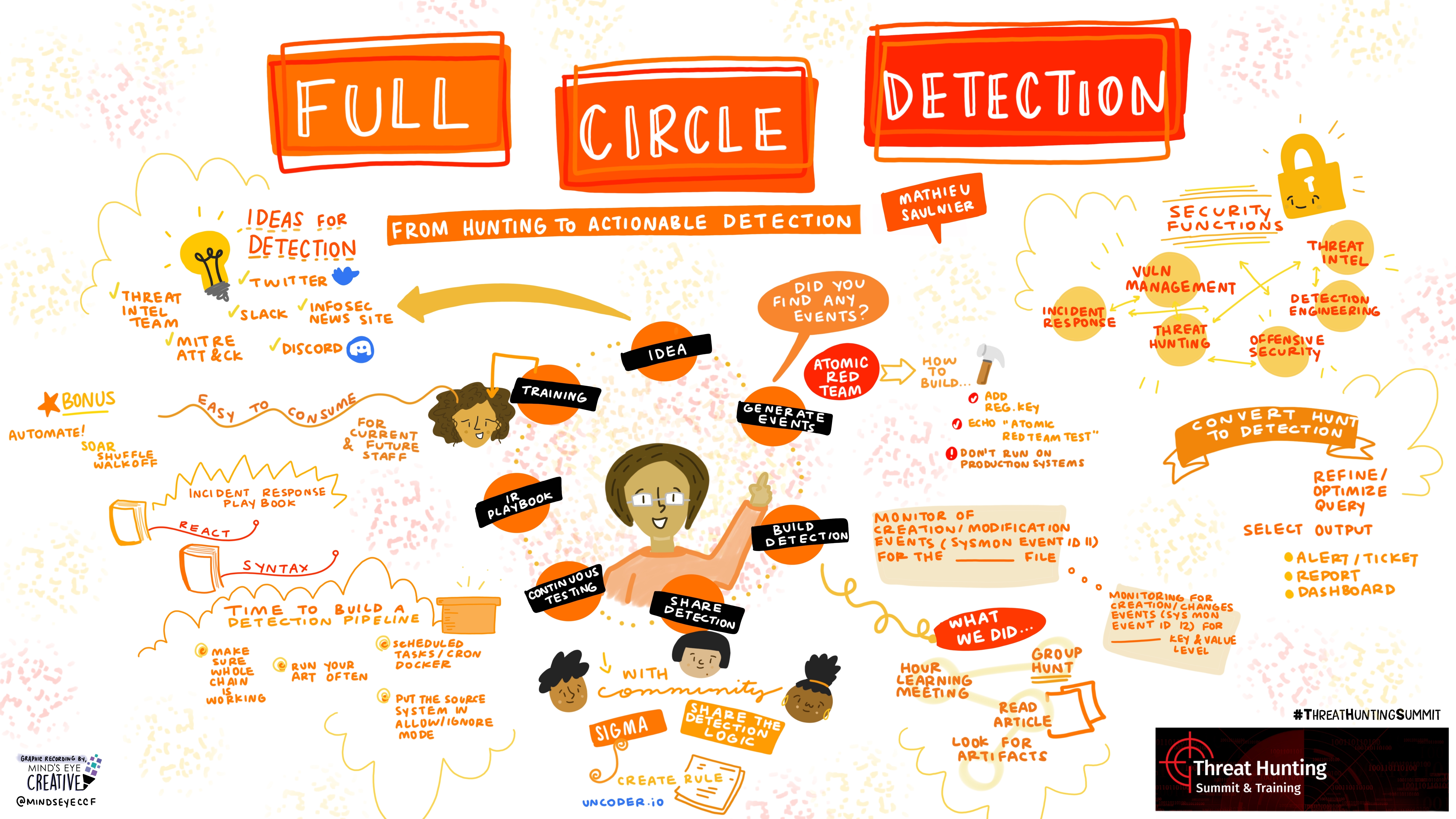 Practical Threat Hunting With Machine Learning
Craig Chamberlain, Head of Detection Science, Elastic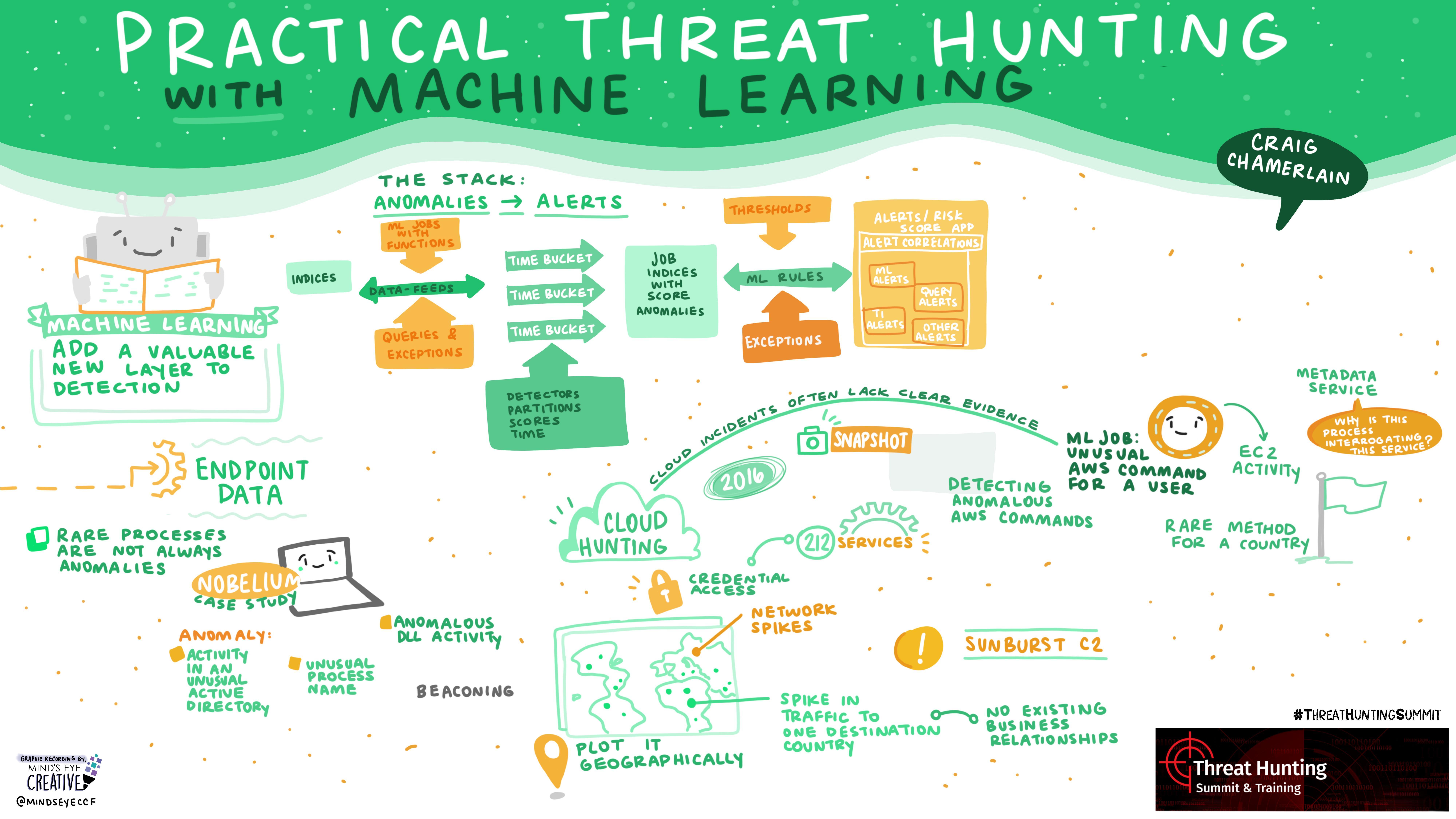 Common Misconceptions and Mistakes Made in Threat Hunting

Christopher Witter, Engineering Manager, Spotify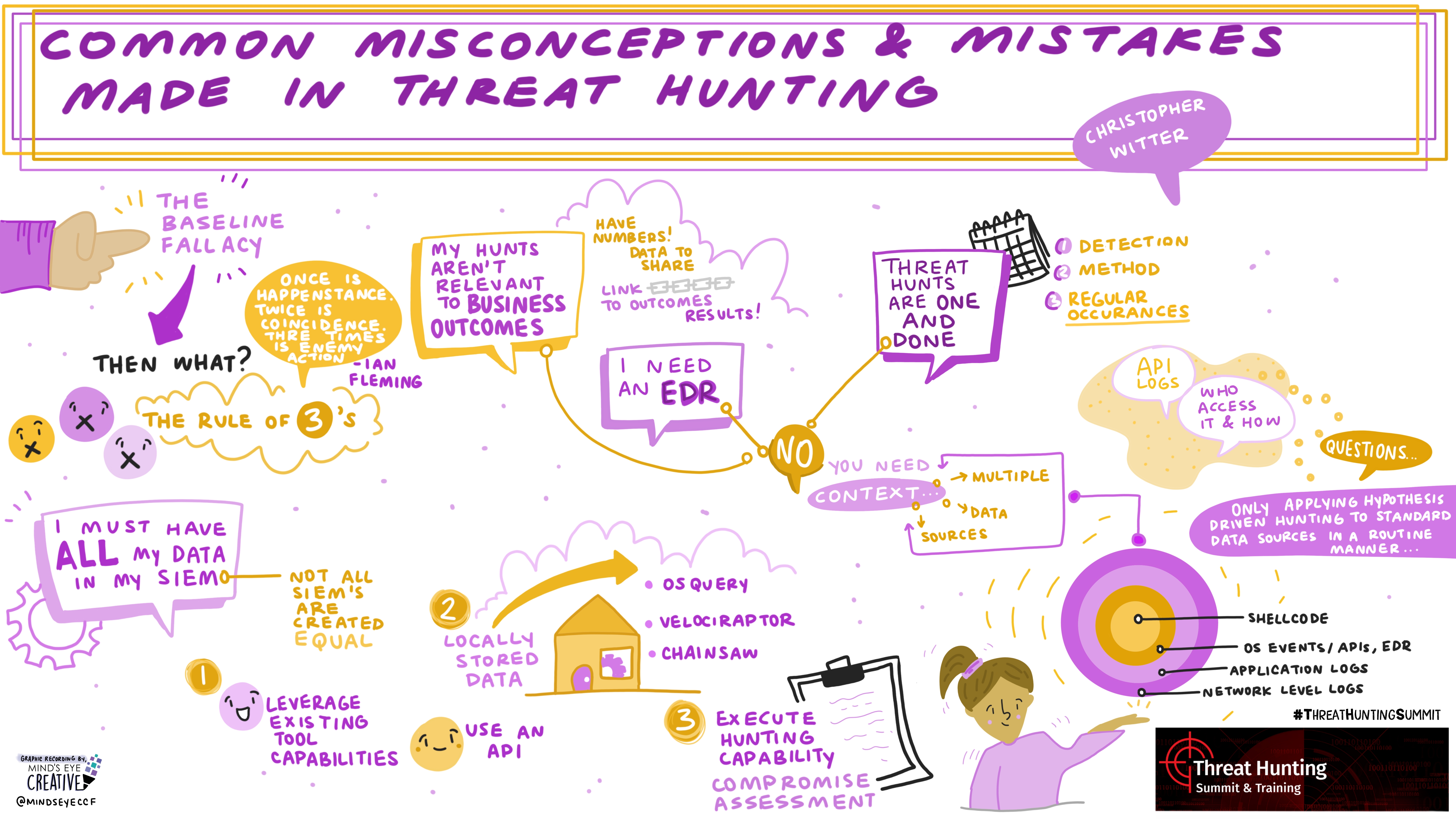 I Knew You Were Trouble – Detecting Threat Actors Before They Deploy Ransomware
Kirstie Failey, Senior Incident Response Consultant, Mandiant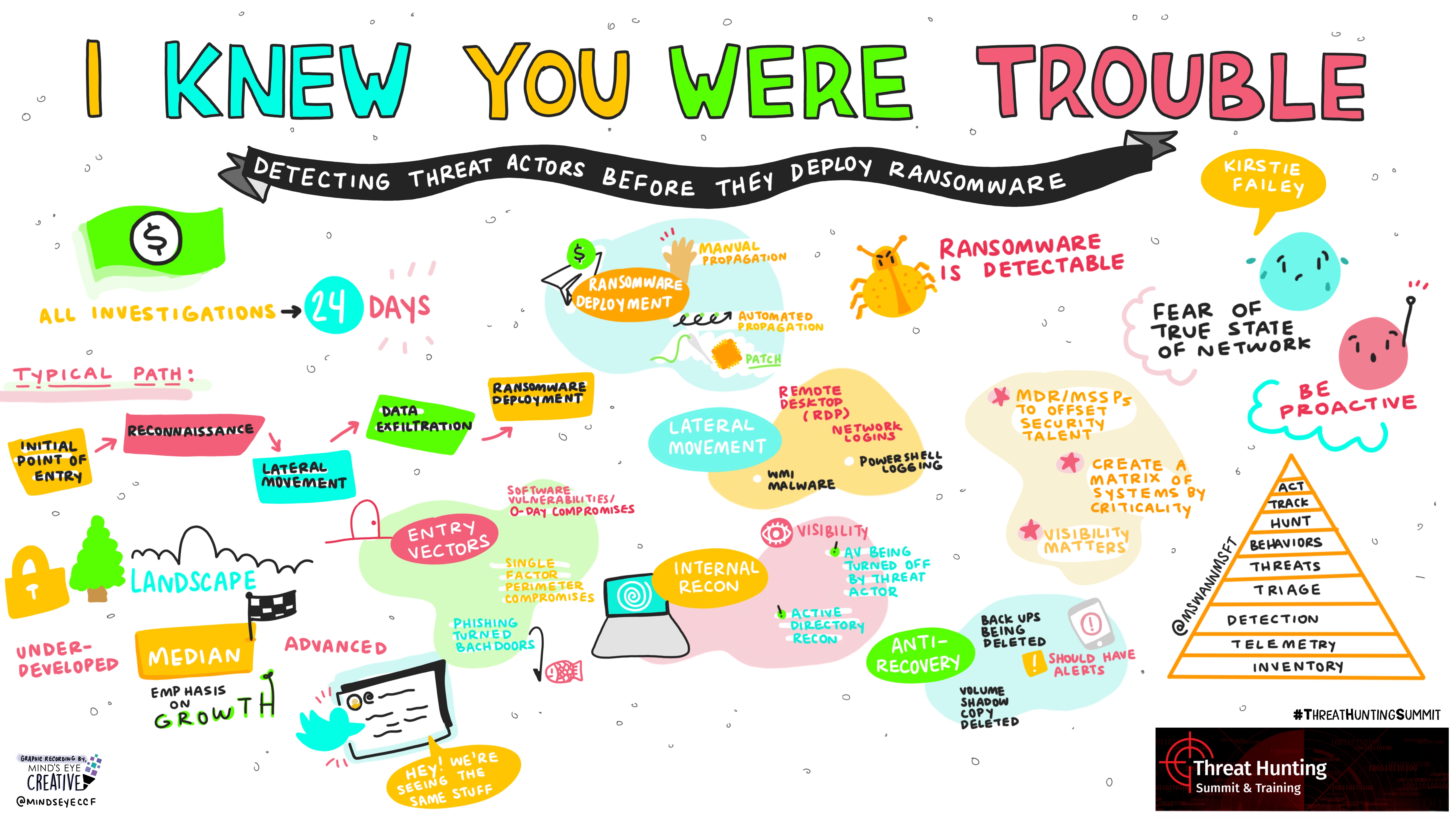 Open Threat Research – The Hunt for Red Apples: How to Threat Hunt and Emulate Ocean Lotus on MacOS
Carlos R, Threat Hunting Operations Lead, Yahoo
Ben Bornholm, DART Engineer, Dropbox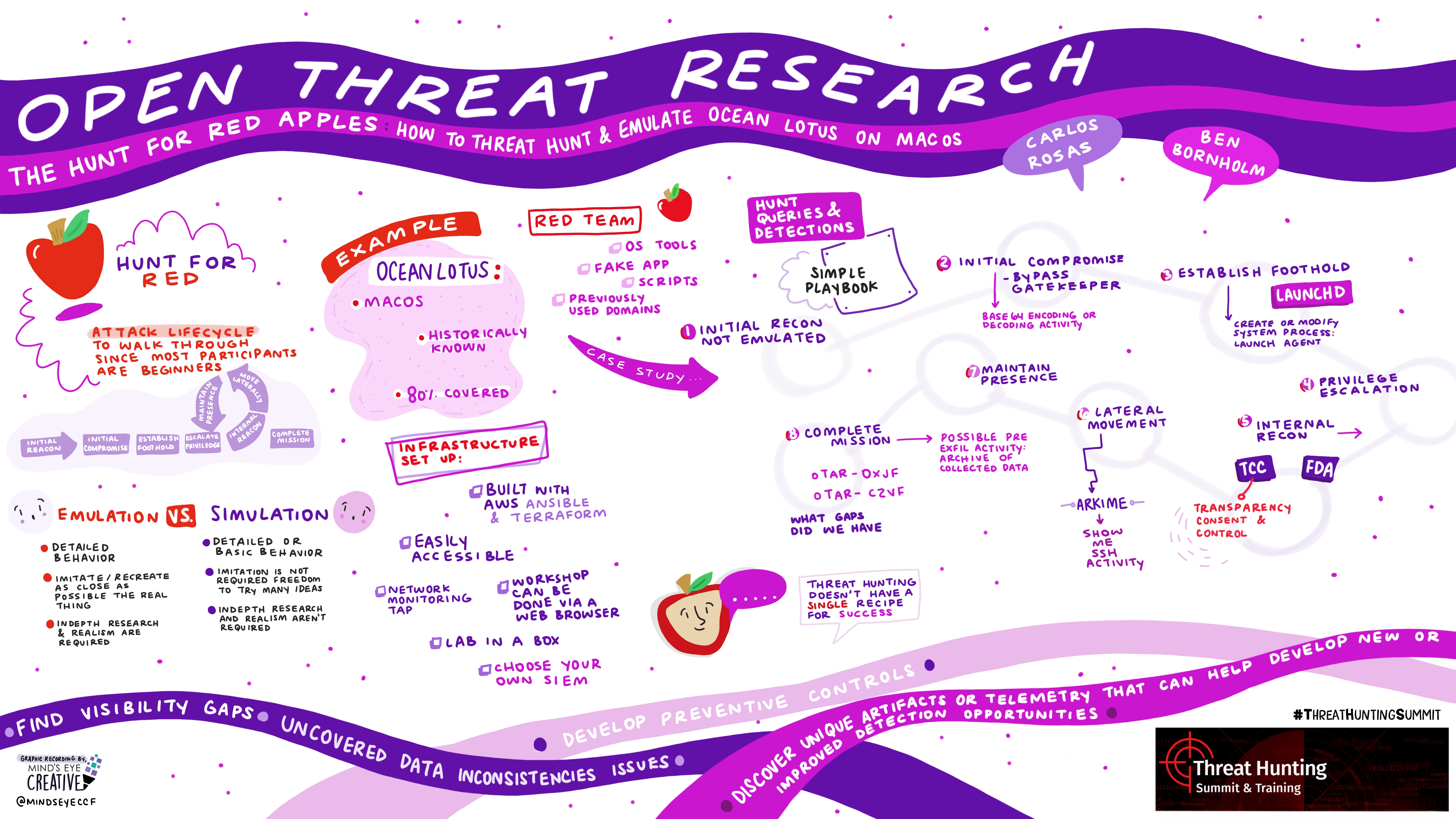 Hunting Malicious Office Macros
Anton Ovrutsky, Adversarial Collaboration Engineer, Lares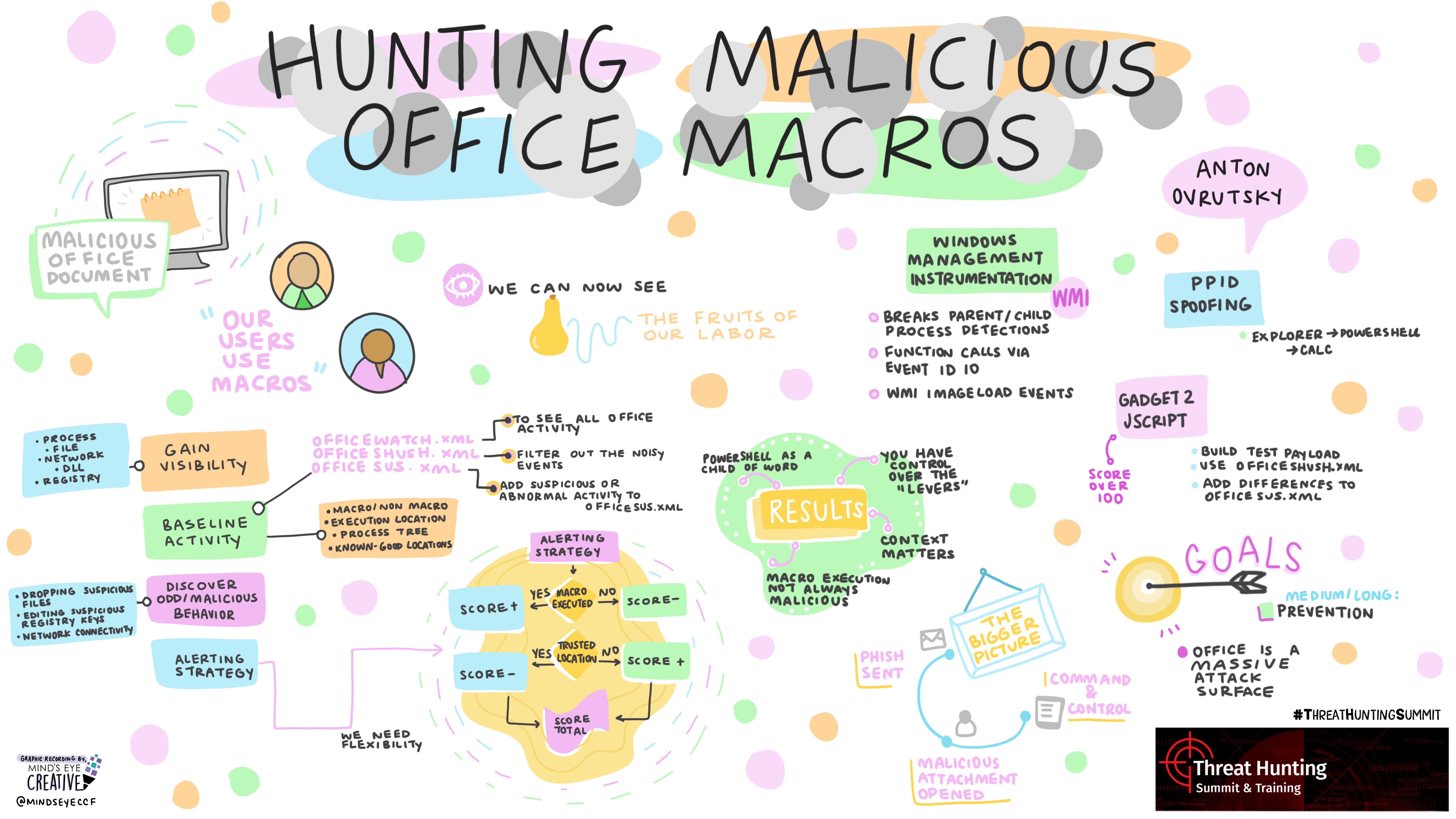 Day 2


Keynote
Identifying Opportunities to Collaborate and Contribute Back!
Roberto Rodriguez, Principal Threat Researcher, Microsoft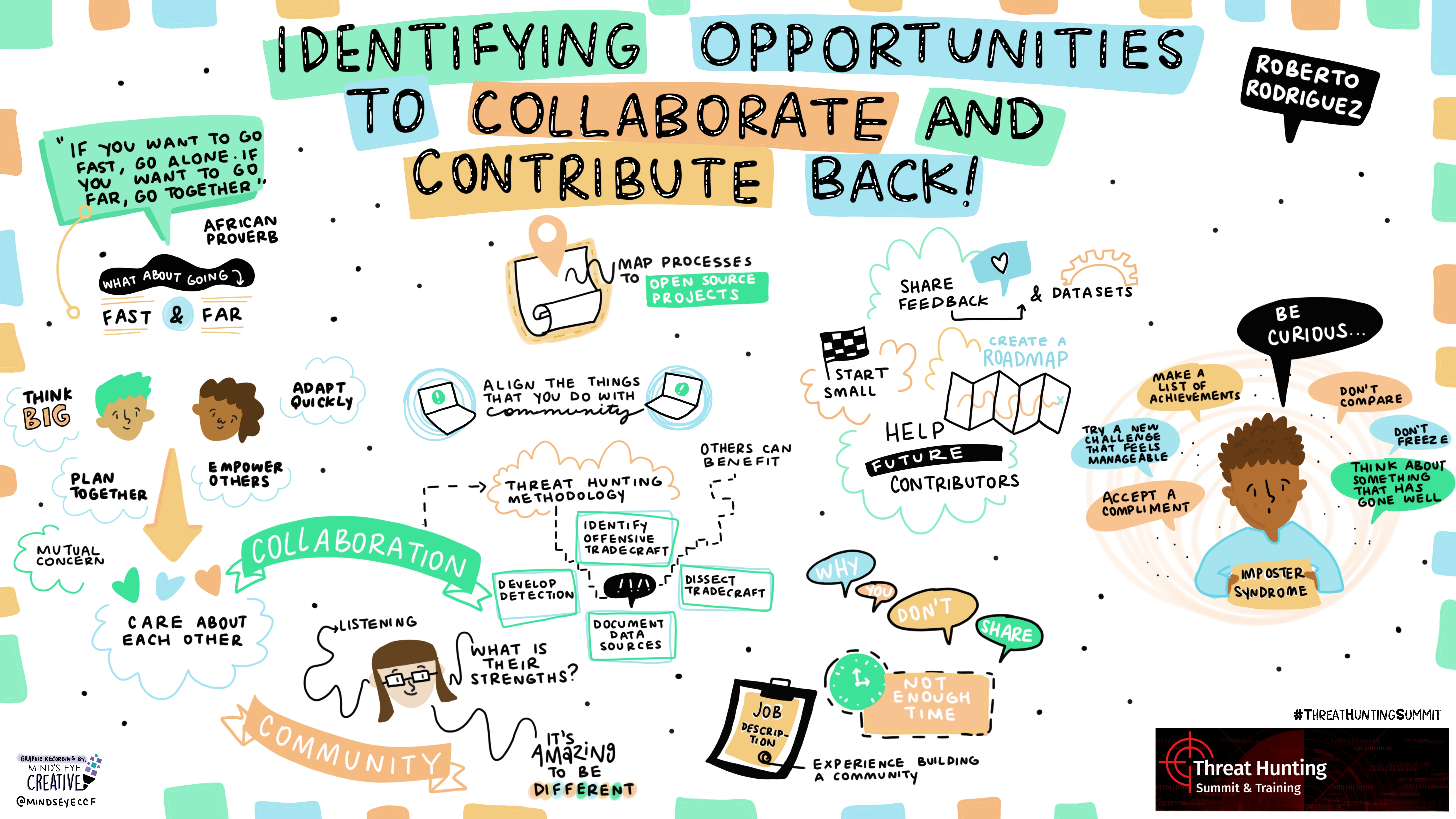 Compose Your Hunts With Reusable Knowledge and Share Your Huntbook With the Community
Xiaokui Shu, Research Staff Member, IBM Research
Jiyong Jang, Principal Research Scientist and Manager, IBM Research
Stay Ahead of the Game: Automate Your Threat Hunting Workflows
Christopher Van Der Made, Security Developer Advocate, Cisco Systems Inc.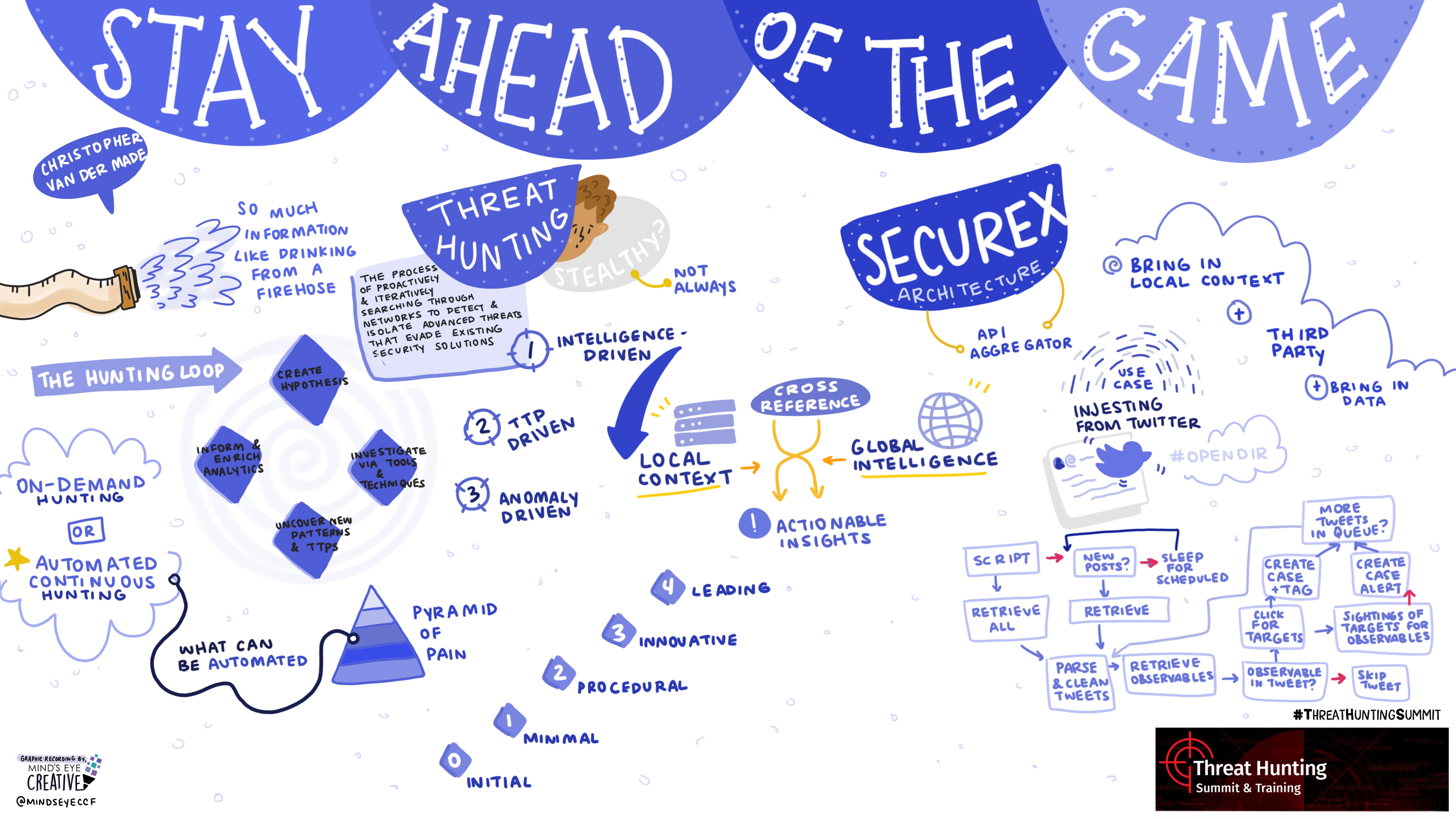 Threat Hunting: Lotta Ins, Lotta Outs, Lotta What Have Yous
Ashley Pearson, Senior Security Consultant, TrustedSec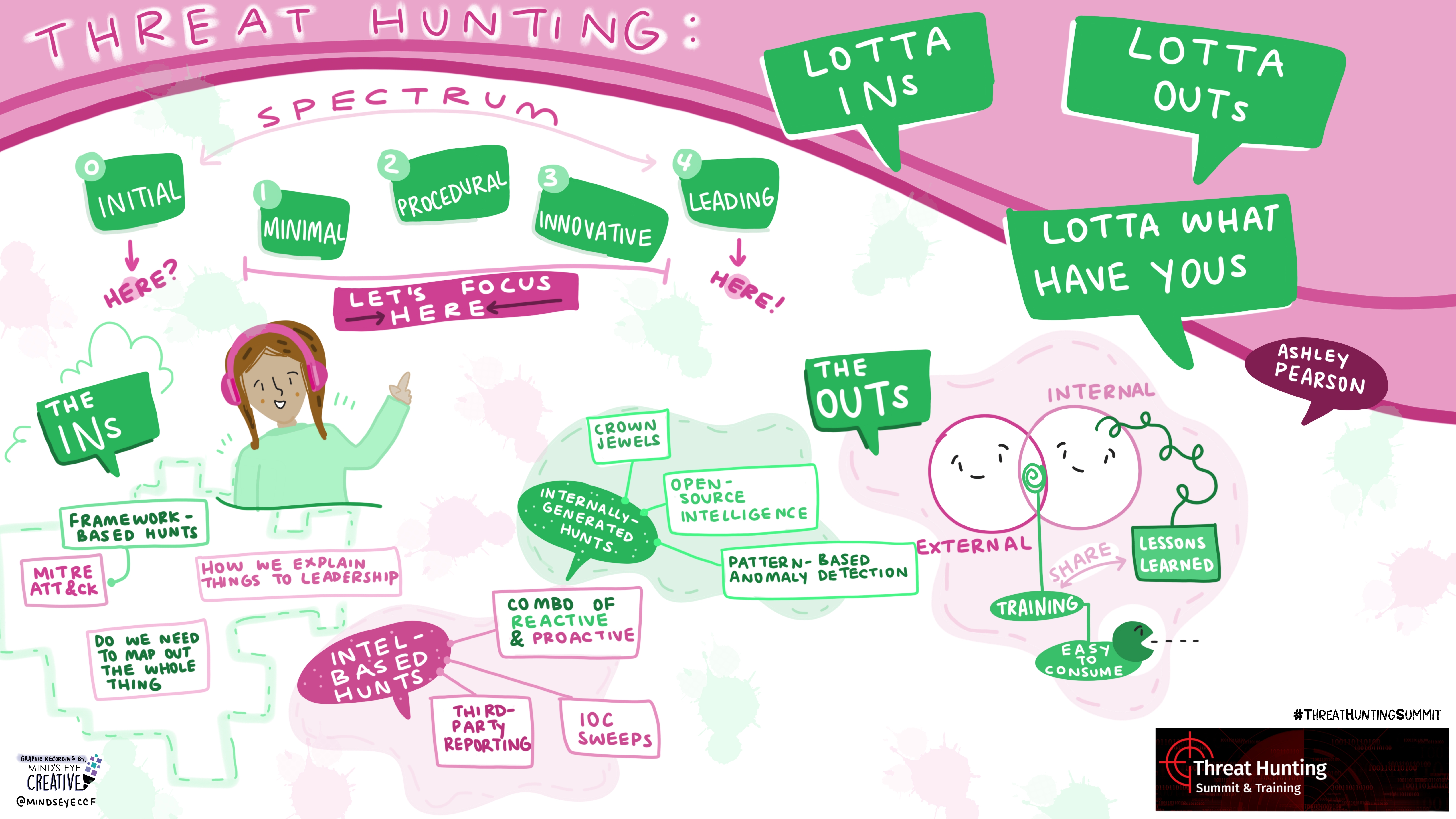 Building Better Hunt Data
Josh Liburdi, Senior Security Engineer, Brex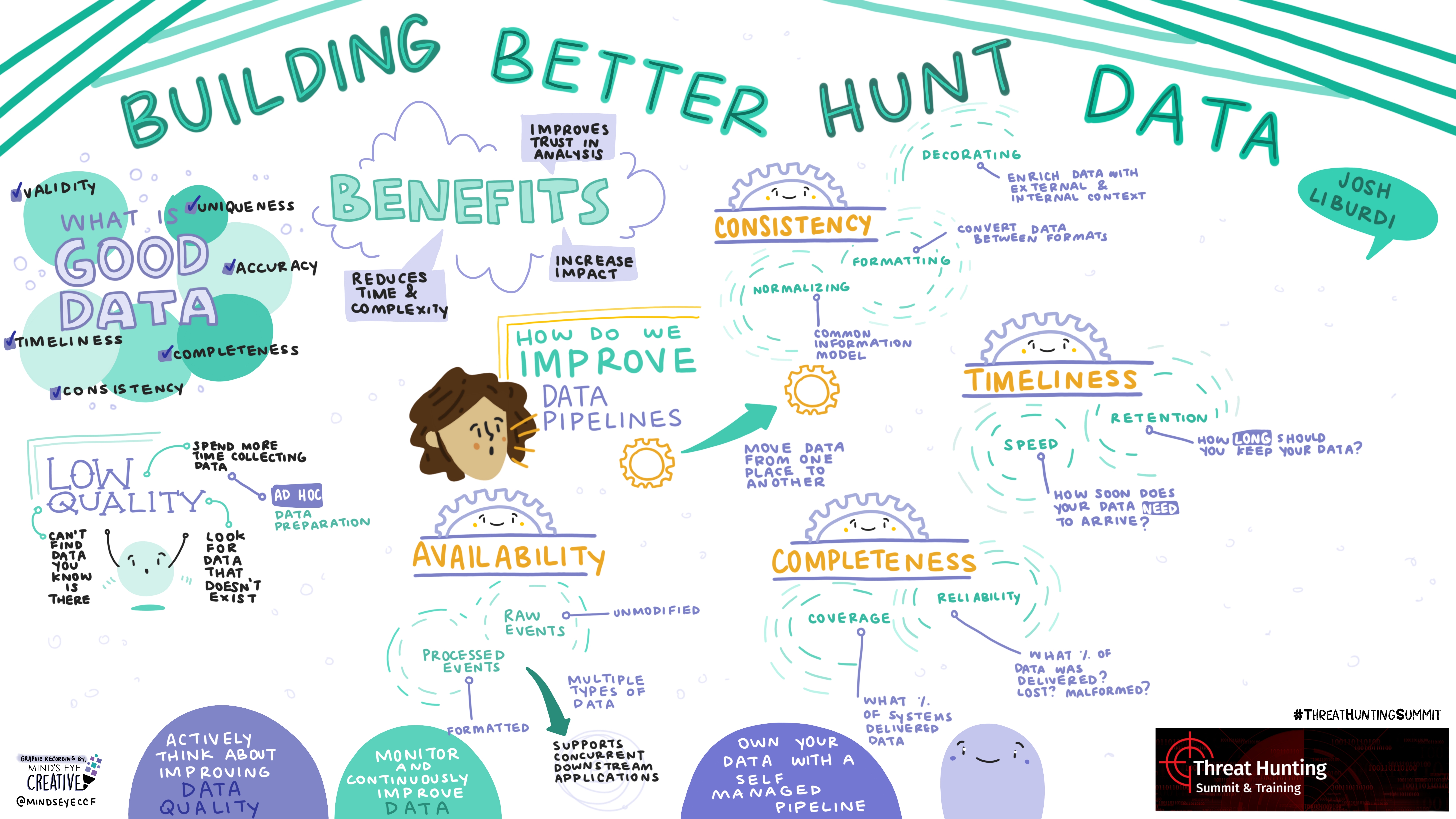 Hunting Beacon Activity with Fourier Transforms
Joe Petroske, Cyber Threat Hunter, Target

Hunting and Scoping A Ransomware Attack
Andrew Skatoff, Cyber Security Senior Manager, Federal Reserve Bank of Richmond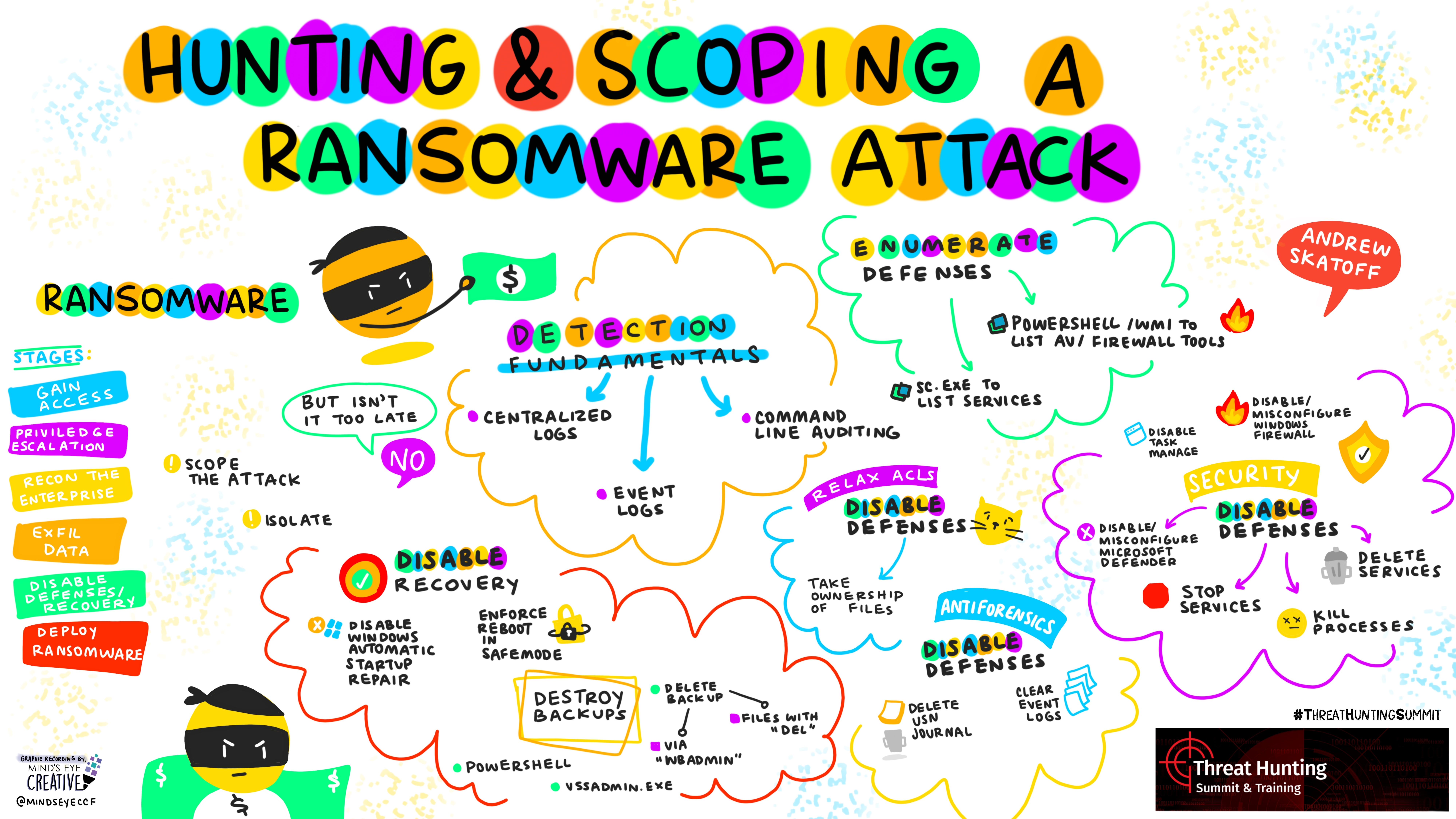 Wrap-Up Panel:
Moderators:
David Bianco, Instructor, SANS Institute
Mari DeGrazia, Certified Instructor, SANS Institute
Panelists:
2021 Threat Hunting Summit Speakers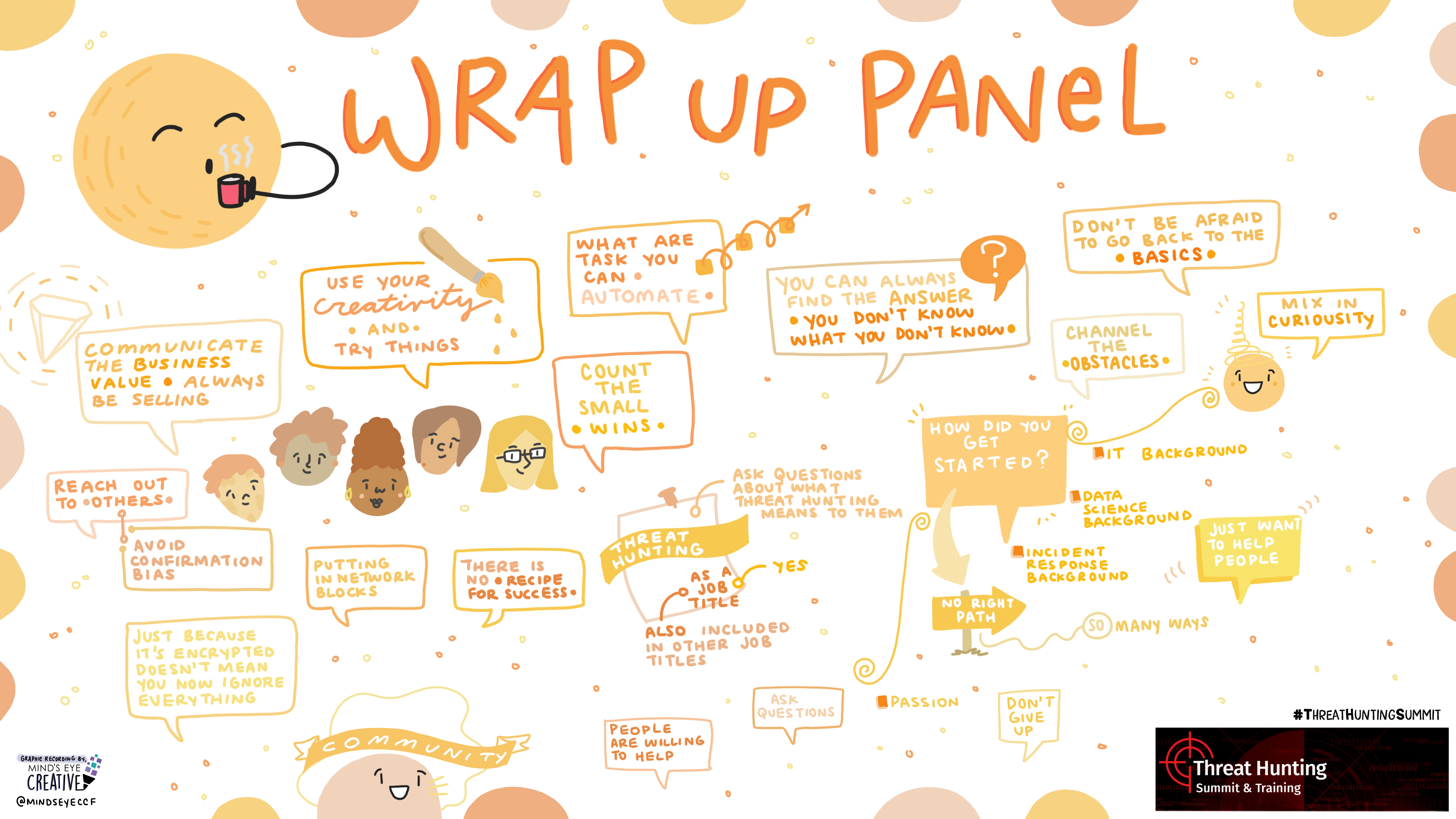 If you're interested in seeing other in-person and free virtual events SANS has lined up, visit the current listing.