On October 14, thousands from around the globe tuned in for the SANS Cybersecurity Leadership Summit. Cybersecurity management professionals from near and far shared their wisdom and experience to help current and aspiring leaders communicate effectively with key stakeholders, gain the respect of technical teams, and align security initiatives with business strategy.
We invited Ashton Rodenhiser to create graphic recordings of our Summit presentations. If you missed a talk or are looking to view the SANS Threat Hunting Summit through a visual lens, take a look at the recordings below.
In addition to graphic recordings, PDFs of Summit presentations are available on the SANS Summit Archives page (SANS account required) and videos will be posted to YouTube over the next several months.
*If you registered for the Summit, video recordings are available on your Summit Access page in your SANS Portal.

Keynote: Translating Cyber Risk Into Business Risk
Kyriakos Lambros, CEO & Founder, RockCyber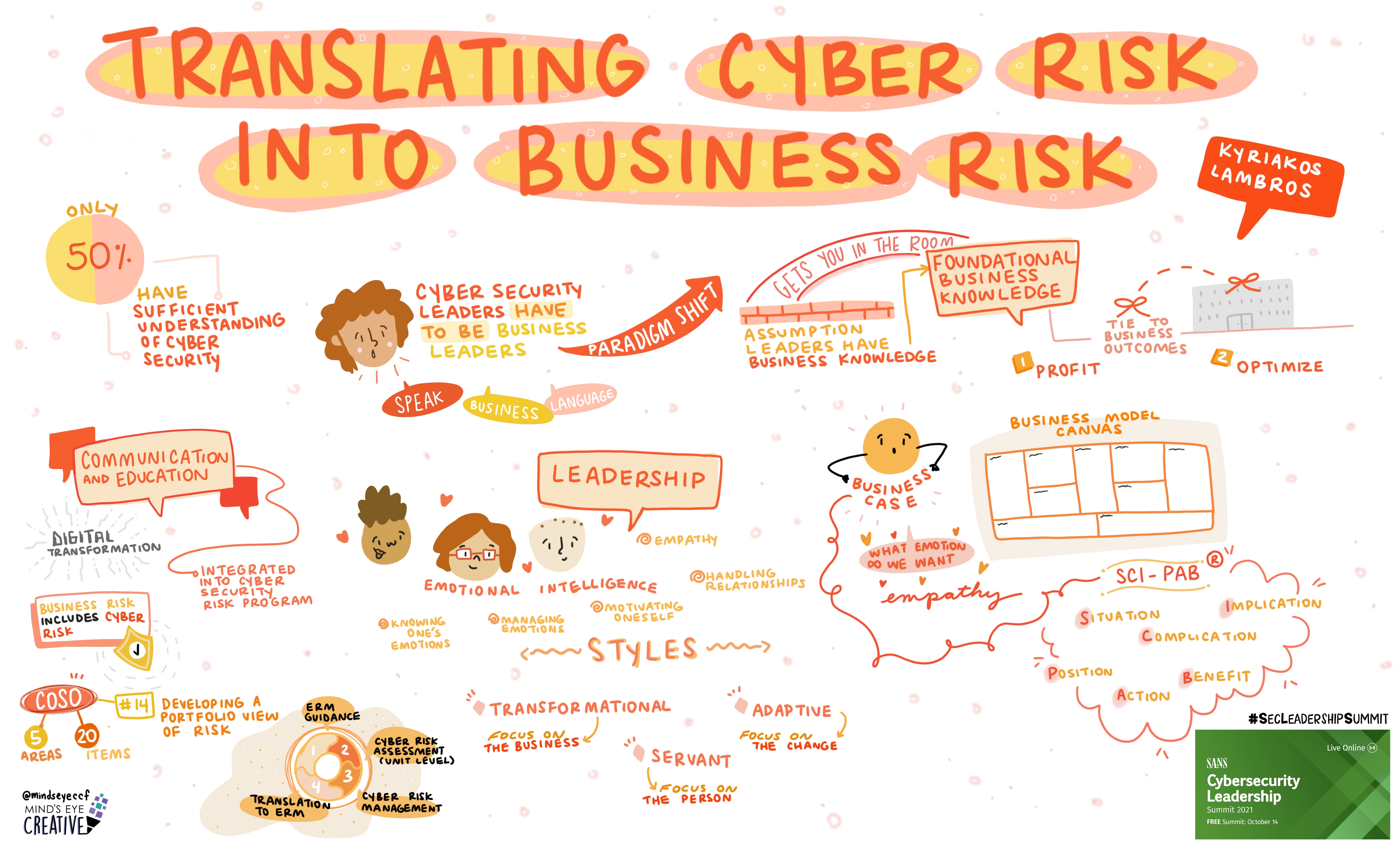 What It Means to Lead: Key Skills for Creating Thriving Teams
Beverly Benson, Program Director – Information Technology & Security, The American Women's College at Bay Path
University; Co-Chair – Workforce Development, International Consortium of Minority Cybersecurity Professionals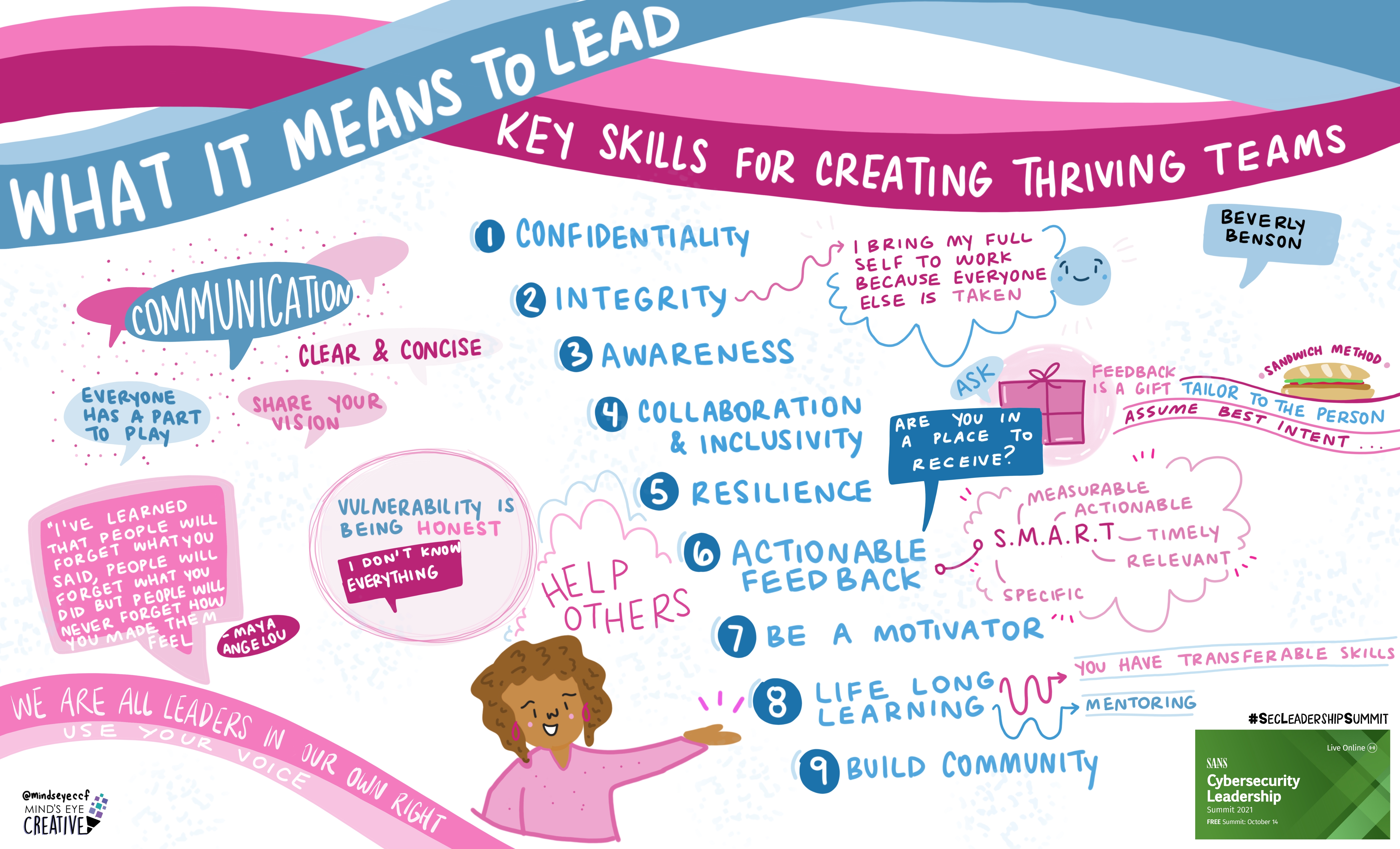 Evolution Over Iteration: Security as a Business Enabler and Business Accelerator
Jimmy Sanders, Head of Information Security, Netflix DVD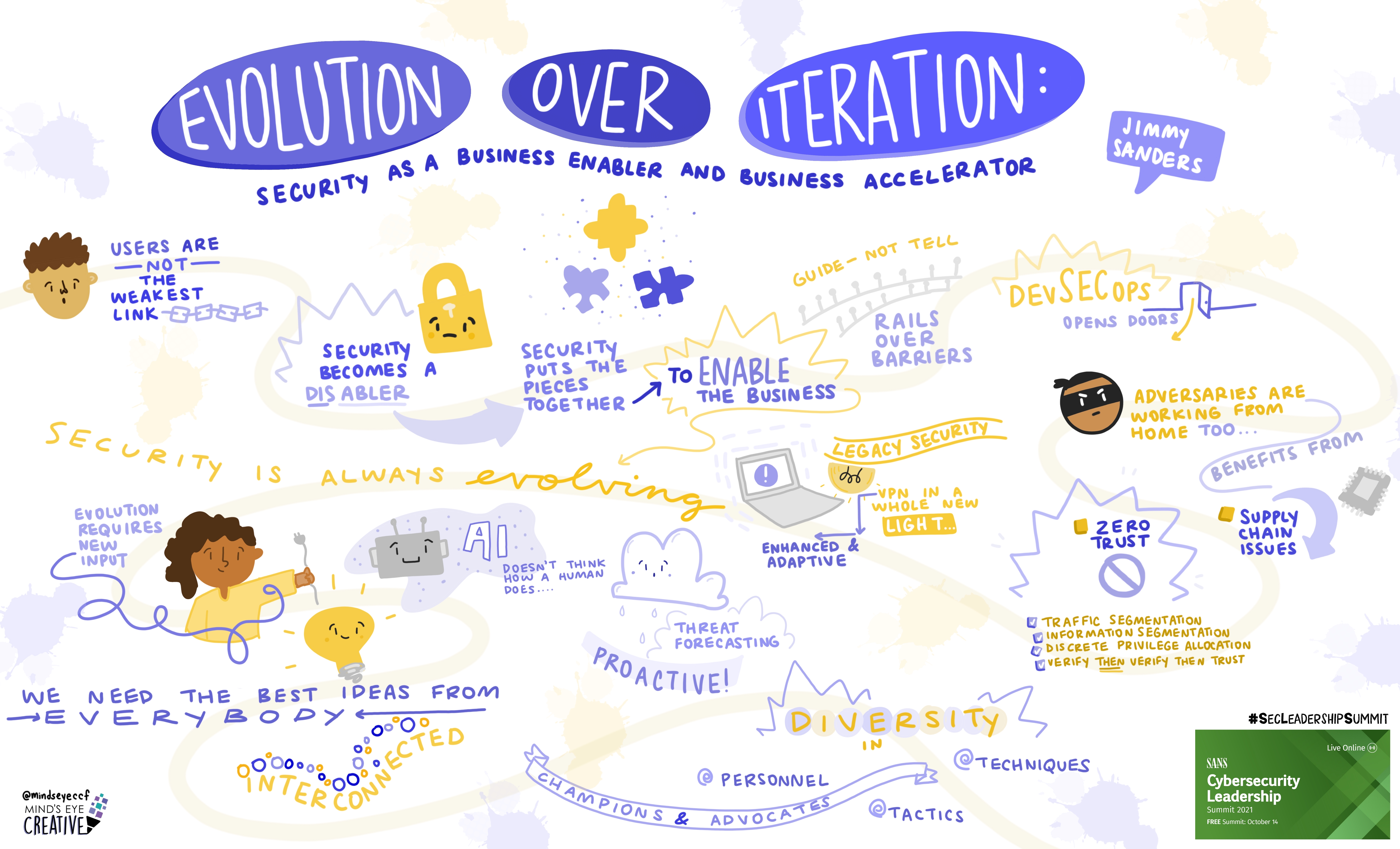 The Top 5 Things CISOs Need to Know About Privacy
Mary Chaney, Mary Chaney, Esq., Director – Information Security & Privacy, Esperion;
Chairwoman, Minorities in Cybersecurity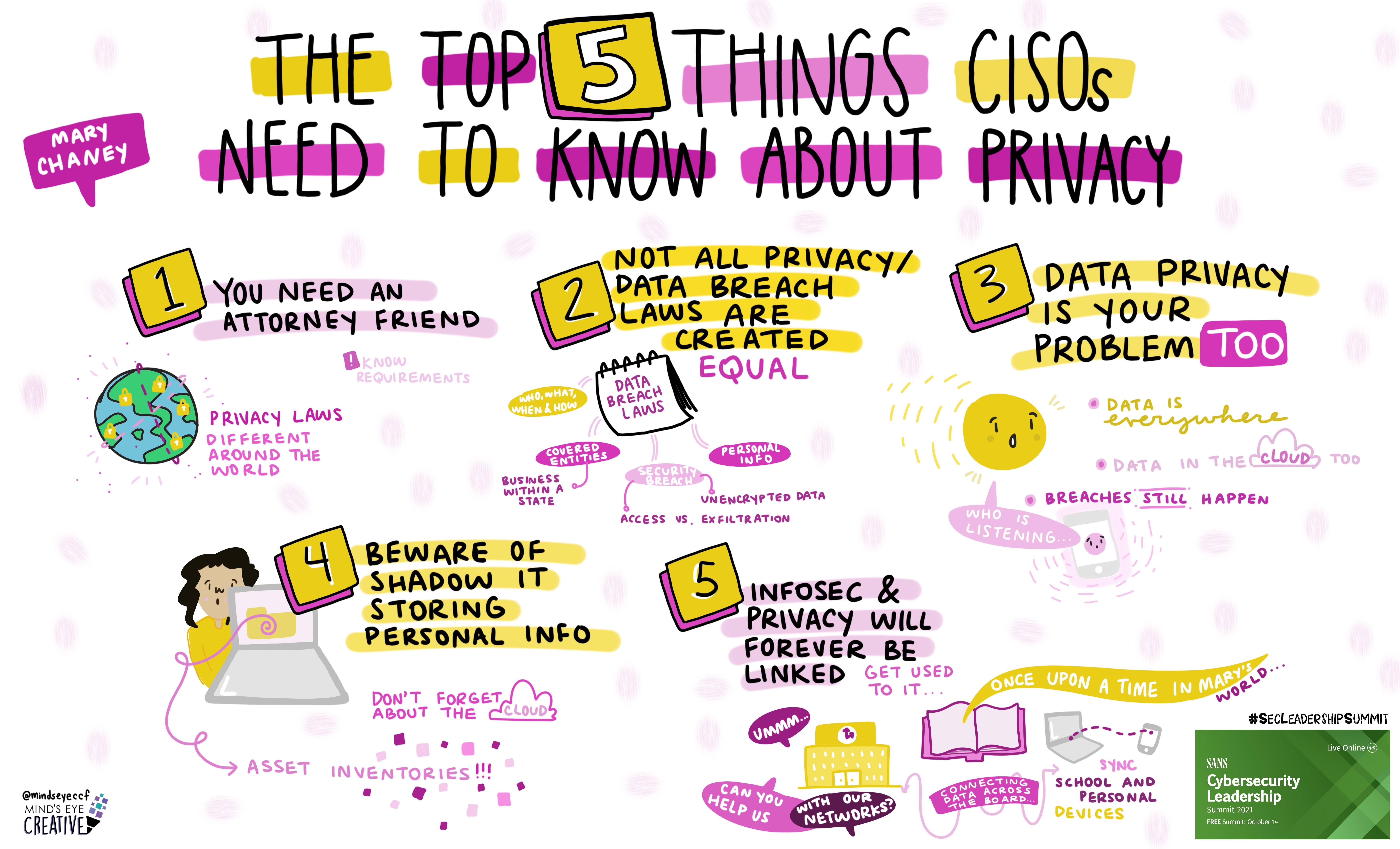 Your Calling Card: Building Your Cybersecurity Leadership Brand
Moderator:
Ronald Eddings, Creative Director of Education, Axonius; Host, Hacker Valley Podcast
Panelists:
Nik Alleyne, Certified Instructor; Director, Business Development, Sirius Computer Solutions
Jerich Beason, Chief Information Security Officer, Epiq
Chris Cochran, Creative Director of Media, Axonius, Inc.; Founder & Producer, Hacker Valley Media
Alyssa Miller, Business Information Security Officer (BISO), S&P Global Ratings
Christina Morillo, Microsoft Cloud Security Assessment (MCSA) Lead, Trimarc Security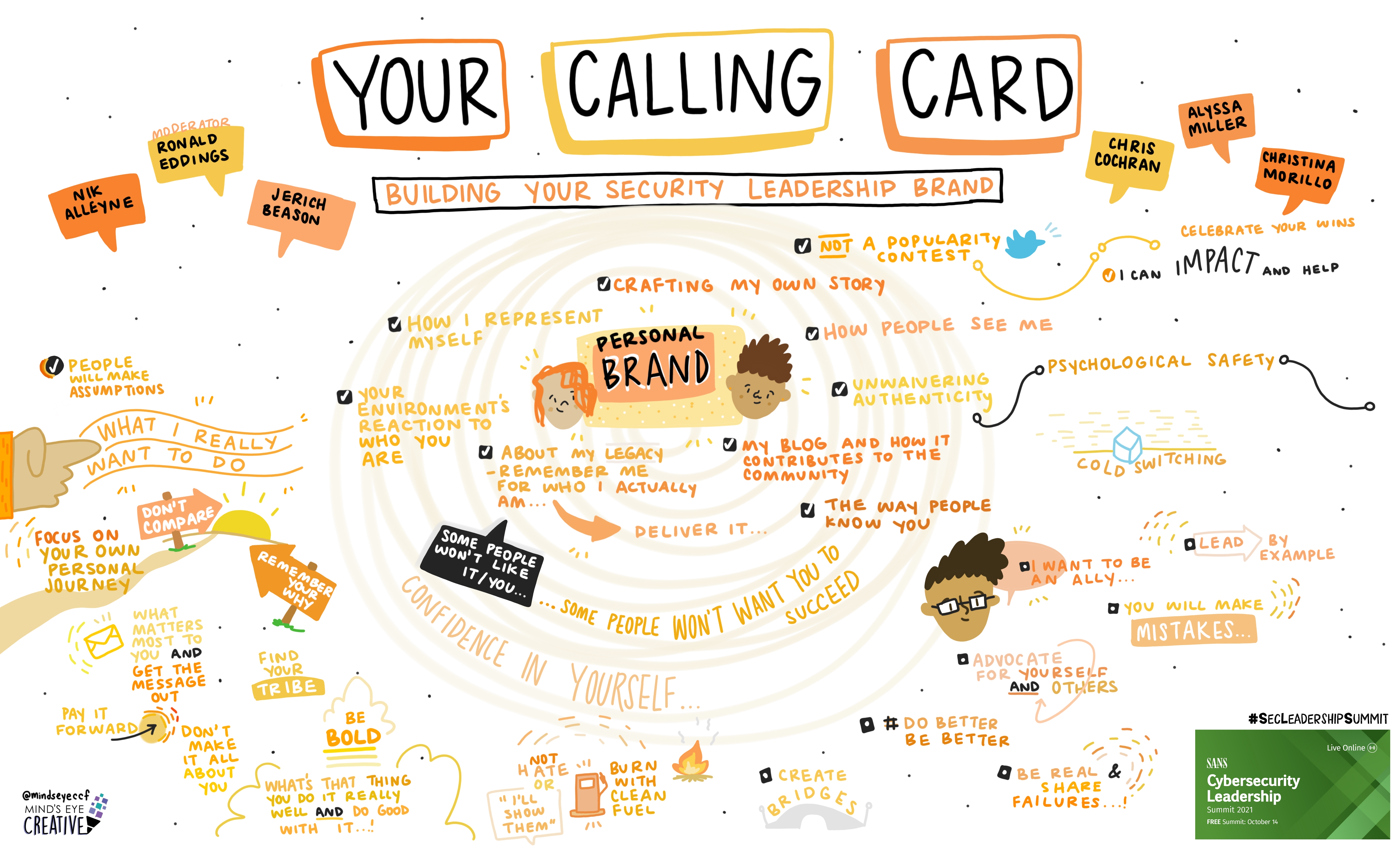 Building and Sustaining TPRM Programs for e-Commerce Resilience
Mike Wilkes, Chief Information Security Officer, SecurityScorecard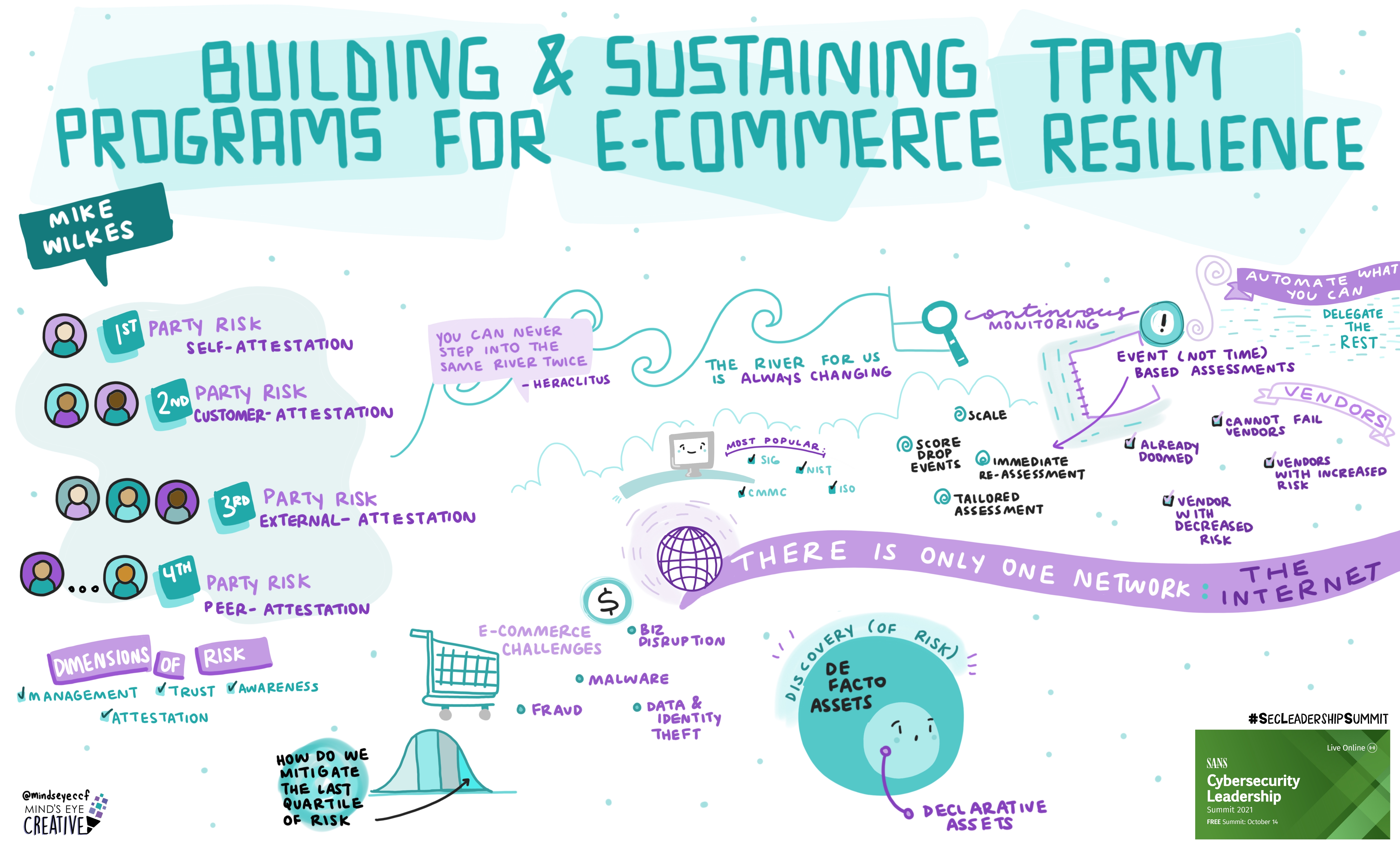 Communicating Cyber to the Board Should Not Be Scary; (So Why Is It?)
Kevin Urbanowicz, Managing Director – Cyber, Deloitte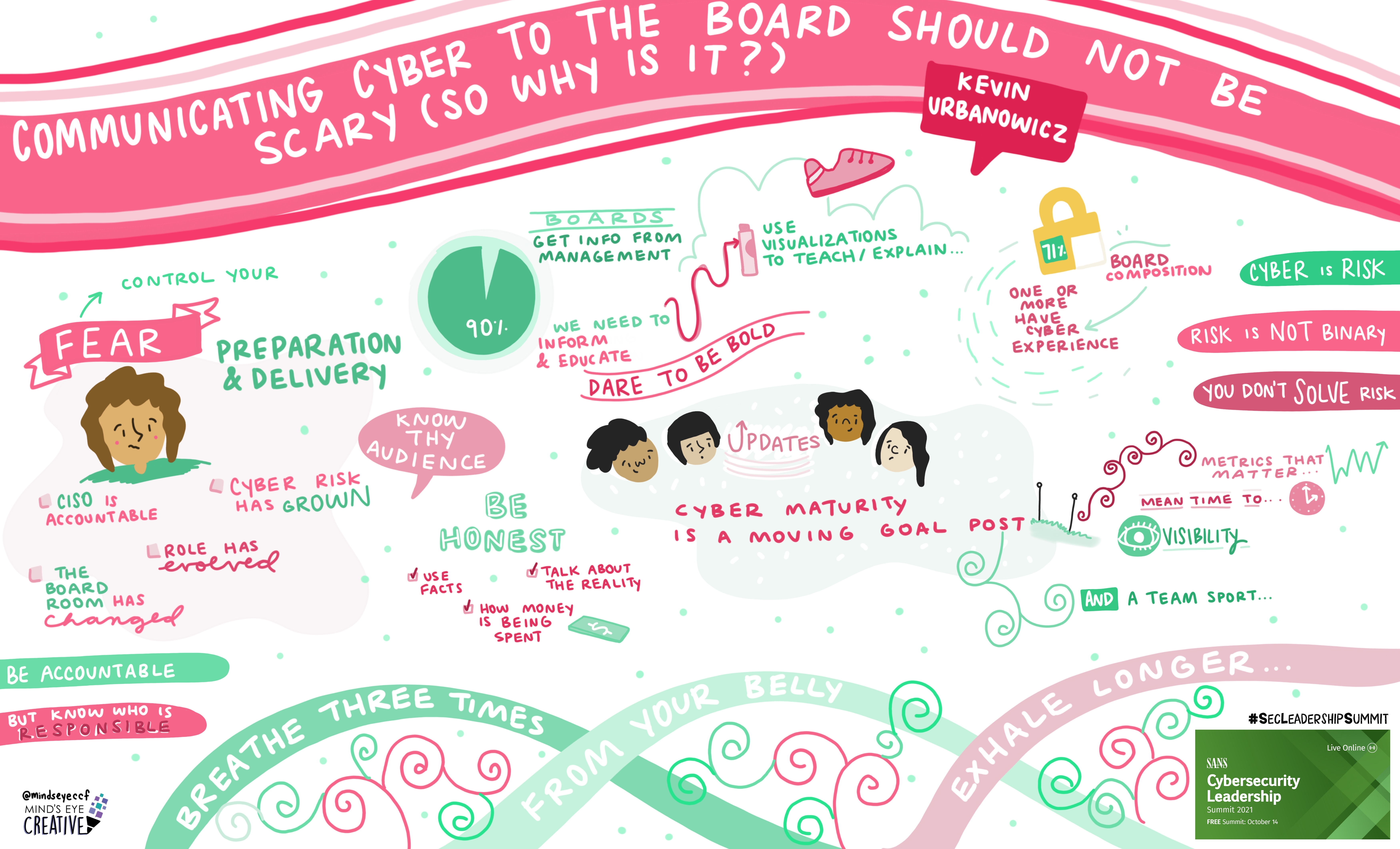 Culture, Collaboration, and Empathy for Cyber Leaders
Kurt John, Chief Cybersecurity Officer, Siemens USA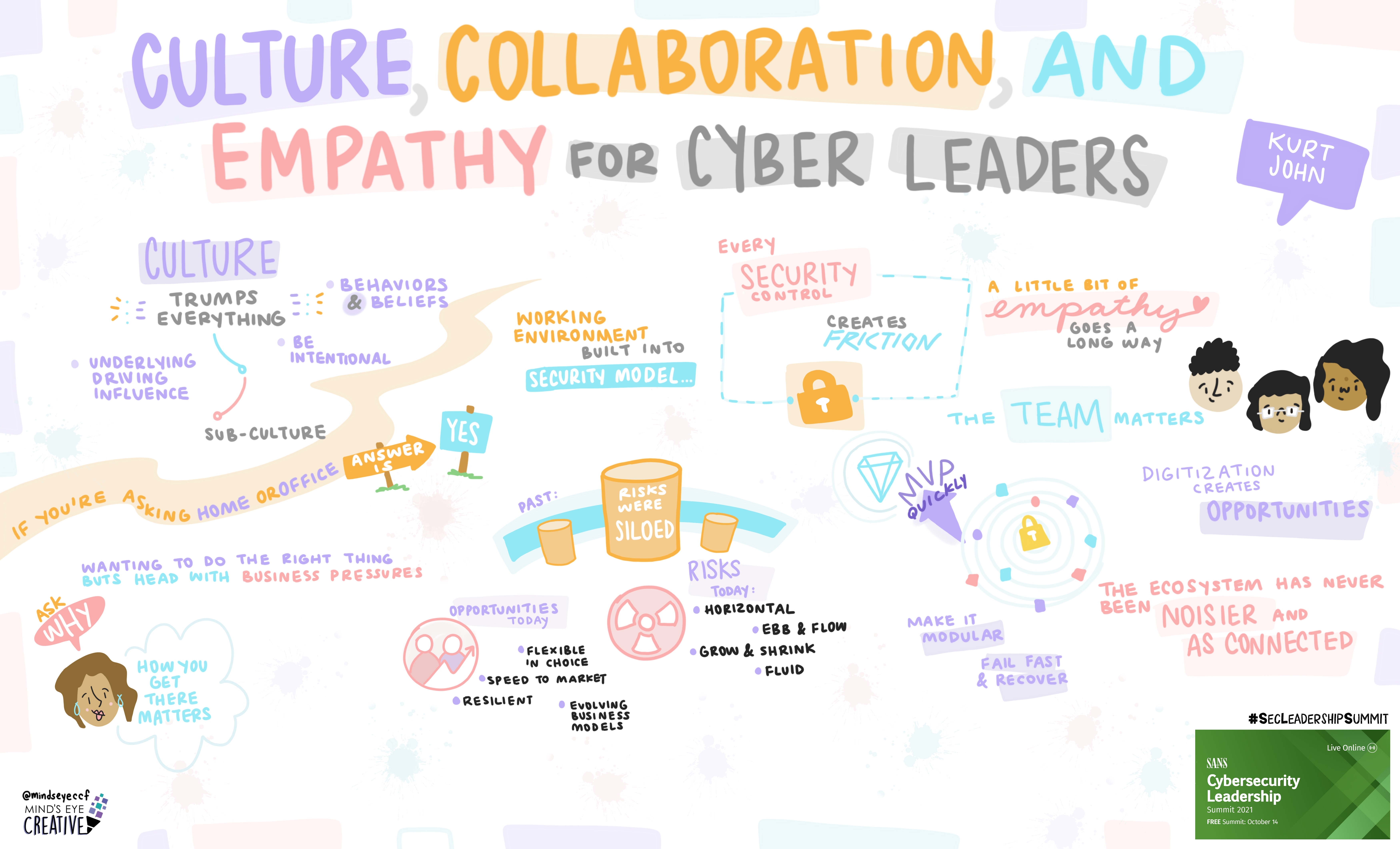 If you're interested in seeing other in-person and free virtual events SANS has lined up, visit the current listing.