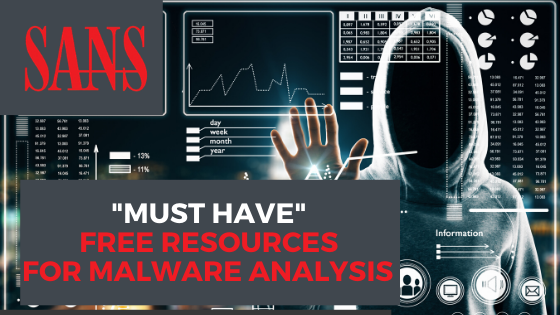 Cybercriminals are constantly innovating, developing new and more sophisticated malware that can evade detection. In many ways, it has become an arms race, with both sides attempting to outwit the other. Unfortunately, the bad guys keep getting smarter. Here are some free resources about malware analysis to help you be a step ahead.

---
Must Watch
SANS@MIC Talks/Webcasts
SANS Summit Talks
---
Must Download

---
Must Bookmark
---
Must Read
---
Must Have Cheat Sheets
---
Must Subscribe
And finally, if you're ready to really become an expert in Malware, take FOR610: Reverse-Engineering Malware: Malware Analysis Tools and Techniques. Listen to course author Lenny Zeltser provide a quick explanation of what the course is all about:
"Reverse Engineering Malware teaches a systematic approach to analyzing malicious code utilizing the latest and greatest tools and techniques. The knowledge and skills this course provides will enable those responsible for responding to and preventing incidents to better understand and respond to emerging malware threats." - Justin Kallhoff, Infogressive
Test drive the course by viewing the course demo
---
Malware and Ransomware Solutions Forum | July 24th at 10:30AM ET | Join Jake Williams and invited guest speakers as they focus on malware and ransomware solutions that work. Which solutions actually work, which solve unicorn problems, and which simply fail to deliver on the promise of usable security? This free forum will focus on providing technical advice directly from support engineers fighting on the front lines every day. Earn 4 CPE credits for attending. Register Now.

Visit SANS.org/free to see all the free content available to the community.