MGT414: SANS +SĀ Training Program for the CISSP® Certification Exam
I have taken several CISSP® prep courses in the last several years and this by far is the best. Finally I feel that I have the confidence to take the test. Thanks.

It was extremely valuable to have an experienced information security professional teaching the course as he was able to use experimental knowledge in examples and explanations.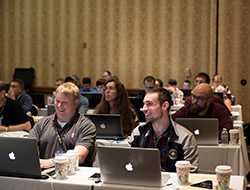 Course Syllabus