Skills Assessment for Information Security Recruitment & Training
Understanding the exact skill set of Information Security staff is incredibly difficult, which is why SANS has developed a web-based skills assessment tool for you to accurately assess your job applicants and internal staff. This tool will save you money and time, and provide you with the information required to ensure your information security team has the skills it needs.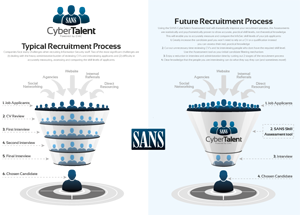 View PDF
Accurately Assess Job Applicants
Internal recruiters, human resources departments, and information security managers can use the CyberTalent Assessment tool to rapidly and accurately assess the skill levels of job applicants and benchmark applicants against each other. As the PDF infographic on the right shows, organizations receive job applicants through a variety of channels, including internal referrals, agencies, advertisements, social media, and many more. By using CyberTalent as a first-stage screening tool, you save a huge amount of time (and money) by rapidly filtering out less-skilled individuals. The assessment tool displays the results in an easy-to-read format and minimizes administrative tasks. At the same time, you can be secure in the knowledge that job applicants have been assessed by SANS, the world's No.1 provider of information security training and certification.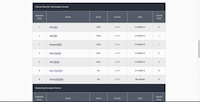 View Larger Image
Assess the Skill Levels of Your Information Security Team
Whether your objective is talent management, succession planning, or mapping training requirements, the CyberTalent Assessment tool can give you a comprehensive breakdown of your team's knowledge levels. The results are easily administered via our web interface, fed straight into your SANS account, and available to view online in PDF and Excel formats. CyberTalent is an incredibly easy-to-use and cost-effective way to rapidly understand your team's strengths and weaknesses and plan accordingly. Click on the PDF to the right to see an example.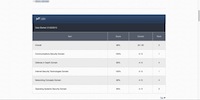 View Larger Image
Test Your Contractors' Skills
Contractors are often brought in because organizations have urgent projects that existing staff do not have the skills to carry out. However, it is not always easy to accurately assess the skill levels of contractors. Using the CyberTalent Assessment tool enables you to compare and contrast contractors and determine how their CVs and skill levels match up against what you need.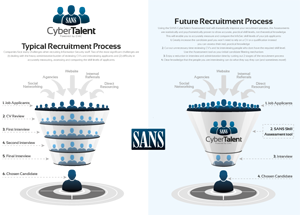 View PDF
External Recruiters - Be the Chosen Supplier
External recruiters are always looking to add value for their clients in order to win new clients, provide better candidates to clients in need, and retain existing clients. By assessing the candidates you send to your clients with the SANS CyberTalent Assessment tool, external recruiters have a tangible competitive advantage and a unique selling point.