This webcast has been archived. To view the webcast login into your SANS Portal Account or create an account by clicking the "Get Registered" button on the right. Once you register, you can download the presentation slides below.
STAR Webcast: Quantifying Threat Actor Assessments
Thursday, January 28, 2021 at 11:00 AM EST (2021-01-28 16:00:00 UTC)
Andy Piazza, Katie Nickels
You can now attend the webcast using your mobile device!


Overview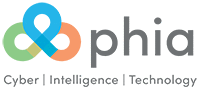 The cyber threat landscape is a complex mix of adversaries, vulnerabilities, and emerging capabilities. Within this environment, Chief Information Security Officers (CISOs) must prioritize resources and projects to maximize their defenses against the most significant threats. The challenge, though, lies in assessing threats to an organization in a meaningful way. By assessing threat actors' intent to target a specific organization for certain attack types, information security leaders can determine which malicious actors are most likely to target their enterprise. The assessment of the threat actors' documented capabilities for those specific attack types allows leaders to wade through the fear, uncertainty, and doubt (FUD) of vendor marketing and nation-state saber-rattling to prioritize capabilities for defensive posturing. This webcast introduces the Threat Box, a threat modeling framework, which portrays threat actors' intent and capabilities as an executive communication tool for Cyber Threat Intelligence (CTI) leaders to depict the prioritization of threat actors.
Speaker Bios
Katie Nickels
Katie @likethecoins is the Principal Intelligence Analyst for Red Canary. She has worked on cyber threat intelligence (CTI), network defense, and incident response for nearly a decade for the U.S. Department of Defense (DoD), MITRE, Raytheon, and ManTech. She also serves as an instructor for the SANS FOR578: Cyber Threat Intelligence course, enabling her to share her passion for CTI more broadly. Katie hosts SANS Threat Analysis Rundown (STAR), a popular monthly webcast series that discusses the current threat landscape and cyber threats. She is also the Program Manager at Cyberjutsu Girls Academy (CGA), a program for teenage girls that seeks to inspire exploration and learning in cybersecurity and STEM.
---
Andy Piazza
Andy Piazza is the Chief Evangelist of phia, LLC and a Cyber Threat Intelligence Analyst. He has earned a Master's in Intelligence Studies from American Military University and is working towards a Master's in Information Security Engineering from SANS. He enjoys building CTI programs and mentoring analysts. You can find Andy on Twitter at @klrgrz.
Need Help? Visit our FAQ page or email webcast-support@sans.org.
Not able to attend a SANS webcast? All Webcasts are archived so you may view and listen at a time convenient to your schedule. View our webcast archive and access webcast recordings/PDF slides.