This webcast has been archived. To view the webcast login into your SANS Portal Account or create an account by clicking the "Get Registered" button on the right. Once you register, you can download the presentation slides below.
How to Negotiate a Cyber Insurance Policy
Thursday, May 19, 2016 at 1:00 PM EDT (2016-05-19 17:00:00 UTC)
Amy Elizabeth Stewart, Benjamin Wright
You can now attend the webcast using your mobile device!


Overview
When an enterprise purchases cyber insurance, negotiation can make a big difference. Sometimes you can get more value from the insurer simply by knowing to ask for a particular service or clause in the policy. Other times, you may be able to negotiate substantial changes to a proposed policy by citing case studies or experiences from other similarly-situated enterprises. Commonly, to get the best value, you are wise to engage the services of an attorney who is experienced in representing the interests of commercial policy holders. This webcast will examine key topics to consider in negotiation, and explain some relevant war stories.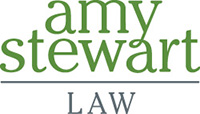 ---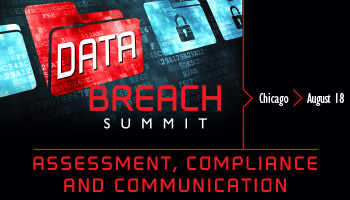 Assessment, Compliance & Communication
August 18 | Chicago, IL
More Info: sans.org/DataBreachSummit
Join us at the Data Breach Summit to learn even more on this topic. The summit brings together CISOs, risk managers, communication execs, insurers, attorneys, and security professionals to discuss the complexity of a data breach and how to prepare your organization for the inevitable.
---
Speaker Bios
Amy Elizabeth Stewart
Amy Elizabeth Stewart is the founder and managing principal of the insurance coverage boutique, Amy Stewart Law, where she and the firm's other lawyers devote 100% of their practice to representing policyholders. The firm helps clients at every step of the insurance process: from buying and renewing coverage to submitting claims and handling disputes against insurers when they won't pay. Amy's book, Texas Insurance Coverage Litigation, the Litigator's Practice Guide, is in its fourth year of publication by Texas Lawyer, an ALM company. Amy also speaks regularly on insurance issues and writes for a number of publications, including the American Bar Association's Coverage periodical.
---
Benjamin Wright
Benjamin Wright is a practicing attorney based in Dallas, Texas, focusing on technology law. He serves as a senior instructor at the SANS Institute, teaching its five-day course, LEG523 Law of Data Security and Investigations. By means of that course, Mr. Wright has taught thousands of students from throughout the world. He chairs the SANS Institute's annual Data Breach Summit. Benjamin advises diverse clients, both in the United States and outside of it, on privacy, electronic commerce and data security law. http://benjaminwright.us
Need Help? Visit our FAQ page or email webcast-support@sans.org.
Not able to attend a SANS webcast? All Webcasts are archived so you may view and listen at a time convenient to your schedule. View our webcast archive and access webcast recordings/PDF slides.