This webcast has been archived. To view the webcast login into your SANS Portal Account or create an account by clicking the "Get Registered" button on the right. Once you register, you can download the presentation slides below.
Using the Critical Security Controls to Prevent Ransomware in Healthcare
Wednesday, May 11, 2016 at 1:00 PM EDT (2016-05-11 17:00:00 UTC)
Matthew Mellen, James Tarala
Sponsor
You can now attend the webcast using your mobile device!


Overview
Barely a week passes without another healthcare organization experiencing a ransomware event. These events impact the quality of care clinical facilities can provide, costs organizations money in remediation efforts, and hurts their reputation as competent providers of care. But while as scary as ransomware can be, with new variations coming out all the time, there are simple steps organizations can take to prevent this threat. In this presentation, James Tarala, a Senior Instructor with the SANS Institute and Matt Mellen, a Healthcare Security Architect with Palo Alto Networks will discuss practical steps organization can take to stop this threat. Using the CIS Critical Security Controls as a base, James and Matt will cover practical steps organizations can take on systems and network devices to prevent exposure to this rampant attack.
---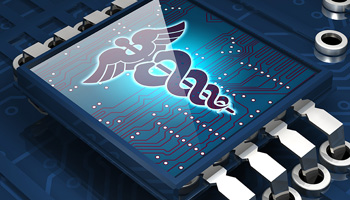 Join us and hear top security experts from leading healthcare companies discuss proven approaches for securing and succeeding in the new healthcare environment. You'll have the opportunity to meet with leaders from top organizations and see what really works in securing healthcare.
---
Speaker Bios
James Tarala
James Tarala is a principal consultant with Enclave Hosting, LLC and is based out of Venice, FL. He is a regular speaker and senior instructor with the SANS Institute as well as a courseware author and editor for many of their auditing and security courses. As a consultant he has spent the past few years architecting large enterprise IT security and infrastructure architectures, specifically working with many Microsoft based, directory services, e-mail, terminal services, and wireless technologies. He has also spent a large amount of time consulting with organizations to assist them in their security management, operational practices, and regulatory compliance issues and often times performs independent security audits and assists internal audit groups to develop their internal audit programs. James completed his undergraduate studies at Philadelphia Biblical University, his graduate work at the University of Maryland, and holds numerous professional certifications.
---
Matthew Mellen
Matt Mellen is a security architect aligned to the Healthcare industry with Palo Alto Networks and based out of Santa Clara, CA. Prior to joining Palo Alto Networks, Matt led an information security operations team at a large hospital network in the San Francisco Bay area. As the IT Security Manager he managed security programs in the areas of Compliance, Incident Response, Threat and Vulnerability Management and Identity and Access Management.
Need Help? Visit our FAQ page or email webcast-support@sans.org.
Not able to attend a SANS webcast? All Webcasts are archived so you may view and listen at a time convenient to your schedule. View our webcast archive and access webcast recordings/PDF slides.