SANS Cloud Security Operations Solutions Forum
Price:
This forum is free to attendees with Discount Code CloudForum2019.
(Note: To enable the Discount Code, enter CloudForum2019 in the Registration Discount Code block. Pick Check as Payment Method, then click Review Order. $0 fees will be reflected.)
---
All organizations must protect their confidential information. After all, it is this information that gives the organization its competitive value and enables it to achieve its mission. Security operations (SecOps) is focused on the day-to-day tasks necessary to protect the confidentiality, integrity, and availability of the organization's data and the systems that process it. Moving this data to the cloud certainly brings creates some SecOps challenges. What works on-premise may not work effectively in the cloud and might not scale well.
Concerns about the trustworthiness of the cloud are the most significant barrier to cloud adoption. Knowing these apprehensions, Cloud Service Providers (CSP) and other solution providers are tackling this challenge head-on and have created innovative solutions to help cloud customers secure the data they process in the cloud. Cloud-native technical security controls that leverage application programming interfaces (API) and the software-defined aspects of cloud services enable customers to lock down their environments in ways that are not possible on-premise. These capabilities have caused some to argue that a properly configured cloud environment may be more secure.
The challenge with so much innovation and so many choices is that customers can get overwhelmed with all the hype in the marketplace. The SANS Cloud Security Operations Solutions Forum will focus on cloud security operations solutions that work, with a focus on providing specific technical advice directly from the vendor support engineers working in the field.
SANS has worked hard to maintain its reputation as a vendor-neutral provider of world-class training and facilitator of security research. We also recognize that many of our students come from vendor organizations and that these vendors make a significance to the cloud security community. For this reason, and true to the SANS mission, we are excited to host this exchange of ideas in the form of the SANS Cloud Security Operations Solutions Forum.
This 1/2 day event is free to Cybersecurity Professionals. Networking lunch immediately following.
Earn 4 CPE Credit hours for attending this event.
---
Agenda:
8:30AM-12:30PM MDT
| Time | Event |
| --- | --- |
| TBD | Opening remarks/keynote from chairman |
| TBD | Cisco (speaker information coming soon) |
| TBD | Networking break |
| TBD | Swimlane (speaker information coming soon) |
| TBD | Microsoft (speaker information coming soon) |
| TBD | Closing address |
| TBD | Networking lunch |
---
Speakers
Kenneth Hartman

Kenneth G. Hartman is a security engineering leader in Silicon Valley. Ken's motto is "I help my company earn and maintain the trust of our customers in our products and services." Toward this end, Ken drives a comprehensive program portfolio of technical security initiatives focused on securing customers' data in the AWS Cloud. Ken has worked for a variety of Cloud Service Providers in Architecture, Engineering, Compliance, and Security Product Management roles.  From 2002-2011, Ken helped launch and lead a company called Visonex into a profitable, nation-wide dialysis-specific electronic medical record using a software-as-a-service (SaaS) business model. Ken holds a BS Electrical Engineering from Michigan Technological University and a Masters Degree in Information Security Engineering from SANS Technology Institute. Ken has earned the CISSP, as well as multiple GIAC security certifications, including the GIAC Security Expert. Ken is also a Licensed PI in Michigan as required by law to consult on criminal cases involving digital forensics.
---
Sponsors: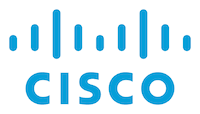 Interested in sponsoring this event? Click here for more information.
---