Decreasing The Attack Surface With Effective Vulnerability Management
Chairman: Matt Bromiley
Price:
This briefing is Free to attendees with Discount Code VULN2019.
(Note: To enable the Discount Code, enter VULN2019 in the Registration Discount Code block. Pick Check as Payment Method, then click Review Order. $0 fees will be reflected.)
---
Enterprise defense is no easy order - and unfortunately, weaknesses can manifest in a myriad of locations. One of the widest - and often mismanaged - attack surfaces is software vulnerabilities. As soon as patches are released, attackers are usually quick-to-follow with weaponized exploits that are delivered via automated scans and/or spear phishing campaigns. As the security of your organization matures, are you able to keep track of vulnerabilities within your environment - faster than the attackers can?
The inaugural Vulnerability Management Vendor briefing will provide us an opportunity to examine solutions and concepts around vulnerability management, showcasing the current capabilities within the market.
This 1/2 day event is free to Cybersecurity Professionals. Networking lunch immediately following.
Earn 4 CPE Credit hours for attending this event.
---
Sponsor: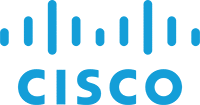 ---
Agenda:
8:00AM-12:00PM ET
Schedule
Opening remarks/keynote from chairman Matt Bromiley
Akamai Technologies
Networking break
CloudPassage
Arctic Wolf
Closing address
---
Speakers
Matt Bromiley
Matt Bromiley is a SANS Certified Digital Forensics and Incident Response instructor, teaching Advanced Digital Forensics, Incident Response, and Threat Hunting (FOR508) and Advanced Network Forensics: Threat Hunting, Analysis, and Incident Response (FOR572), and a GIAC Advisory Board member. He is also a principal incident response consultant at a major incident response and forensic analysis company, combining experience in digital forensics, incident response/triage and log analytics. His skills include disk, database, memory and network forensics, as well as network security monitoring. Matt has worked with clients of all types and sizes, from multinational conglomerates to small, regional shops. He is passionate about learning, teaching and working on open source tools.