Request Sponsorship Information
Fill out the form below to request more information.
Friday, September 10th, 2021
The SOC Solutions Track, chaired by SANS Chris Crowley, brings solution providers and security vendors together to present best practices around SOC. As part of the Blue Team Summit, sponsors have the unique opportunity to develop a compelling agenda and showcase their products and solutions to high level security practitioners and cybersecurity professionals. Speak directly to those who are tasked with monitoring their organization's SOC and detecting cyber attacks.
Relevant Topics Include:
- Monitoring, Detection, and Investigation
- Incident Response and Threat Intelligence
- Risk-Based Vulnerability Managemnet
- Security Information and Event Management Solution (SIEM) - User and Entity Behavioral Analytics (UEBA)
- Asset Discovery and Vulnerability Assessment
Sponsorship Overview
Platinum (Limited Availability)
- 35 minute speaking session
- 400 opt-in leads with no cap
- Edited & full mp4 recording of the sessions
- Advertisement of sponsorship level in marketing
Silver
- Branding only
- 200 opt-in leads with no cap
- Advertisement of sponsorship level in marketing
About the Solutions Track
A security operations center (SOC) act as the centralized command center for a corporation dealing with security issues on an organizational and technical level. Responsible for protecting an organization from cyber attacks, a SOC continuously monitors network infrastructure, desktops, servers, endpoint devices, IoT devices, applications, and databases, among other systems for security threats.
Modern SOCs are comprised of four components monitoring and detection, incident response and threat hunting, threat intelligence, and detection engineering. With this construct, teams aim to constantly stay one-step ahead of attackers. In recent years, this has becoming increasingly more difficult due to a shortage of cybersecurity skills, too many alerts, and operational overhead.
This sponsored solutions track will explore various SOC topics through invited speakers while showcasing current capabilities available today. Presentations will focus on technical case-studiesand thought leadership using specific examples relevant to the industry.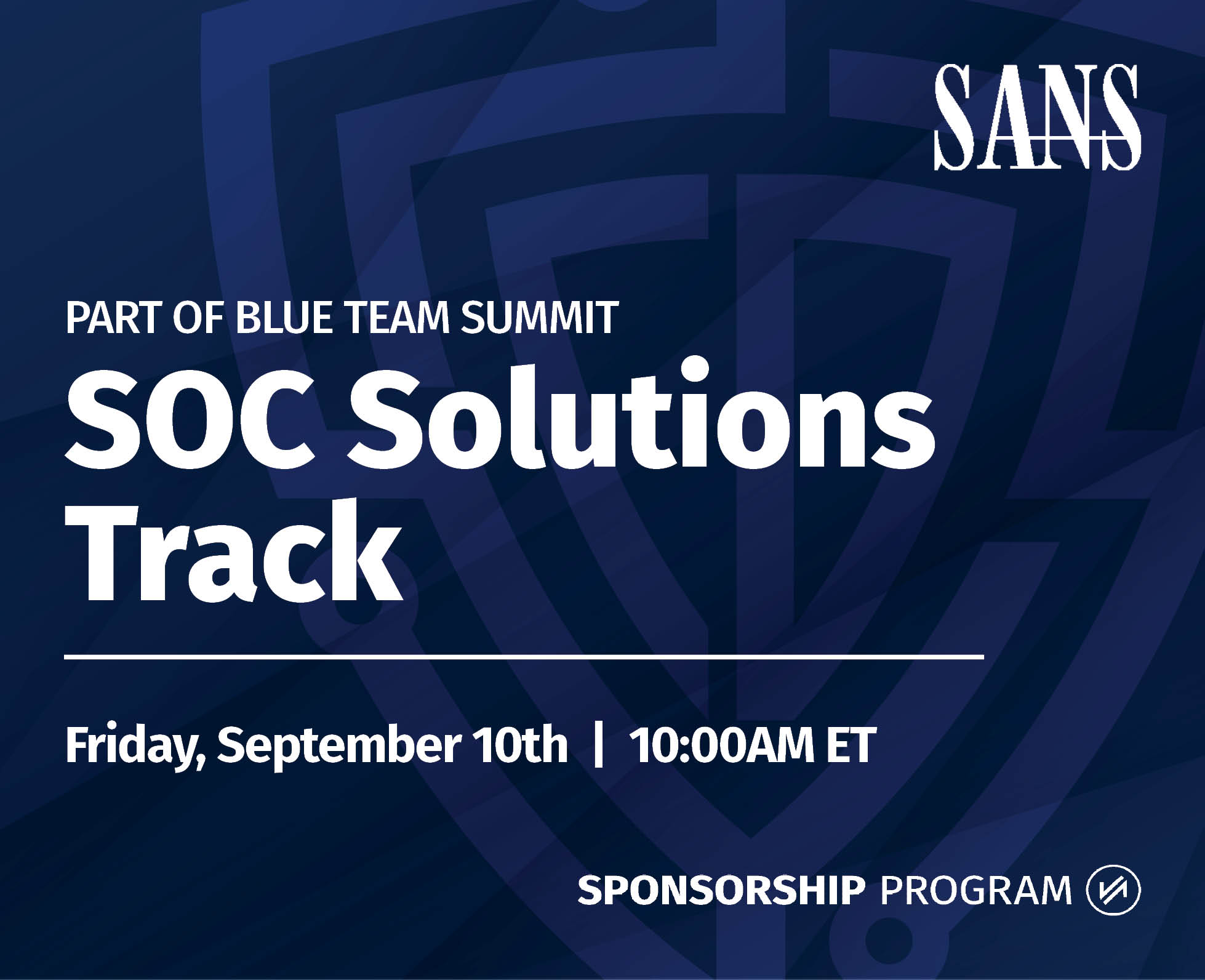 Attend the Solutions Track
Interested in attending this virtual solutions track? Register now and view the agenda.