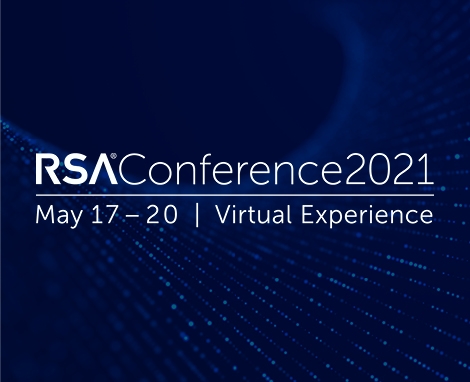 What to Expect from SANS and GIAC at RSA Conference 2021
We will again bring a NetWars tournament to RSA Conference 2021, this year featuring the brand new Core NetWars Version 7 challenge. We will also have multiple trainings and presentations from top SANS instructors on cloud security, security awareness, the new CIS Critical Controls, security leadership, and more. Look below for a schedule of all our planned activities.
Plus, save $100 on an All Access Pass as a SANS member. Simply click Here or the Learn More button below and follow the registration prompts, and before checking-out, enter promo code 1U1SANSFD in order to receive your discount. 

Keynotes and Speakers
One of the highlights of SANS and GIAC's participation in RSA Conference each year is our panel keynote on the topic of the five most dangerous new attack techniques. Watch the 2020 keynote here to catch up, and be sure not to miss this year's panel.

Register for Tutorials & Trainings
Review and identify cybersecurity areas you need to master in the available multiple-day Tutorials & Trainings.
| | | |
| --- | --- | --- |
| Instructors or Speakers | Session Title and Link to Description and Registration | Date |
| Chris Christianson | | Thursday, May 13 – Friday, May 14 |
| Lance Spitzner | | Thursday, May 13 – Friday, May 14 |
| Frank Kim | | Monday, May 10 – Friday, May 14 |
| Ryan Nicholson | | Monday, May 10 – Saturday, May 15 |
Speakers, Profiles, and Presentations
Check out the below expert list of SANS speakers at this year's RSA Conference. Click on each to read their profiles, signup for their presentations, and review any past contributions they have made to RSAC.
Speaker Profiles

Title

Presentation

Date/Time

Fellow, SANS Institute

May 20
Senior Security Engineer / Certified Instructor, Zoom Video Communications / SANS Institute

Multi-Cloud Anomaly Detection: Finding Threats Among Us in the Big 3 Clouds

May 17

CEO, SpyderSec

May 20 at 12:25 - 2:25 pm PT

and

Dean of Research, SANS Technology Institute



Certified Instructor, SANS Institute


Attack & Defend: Protecting Modern Distributed Applications and Components

May 17

and

Attorney, Attorney Private Practice







Director, SANS

May 18 at 9:20 - 10:00 am PT
Technical Lead, One eSecurity

Me, My Adversary & AI: Investigating & Hunting with Machine Learning

May 17
CISO / Author / Instructor, Axonius / SANS Institute

How You Can Ask the Right Questions to Succeed with Your Security Projects

and

Analyzing Windows Malware on Linux: Getting Started Tips and Examples

May 18
Founder, Rogue Valley Information Security

Top Active Directory Attacks: Understand, then Prevent and Detect

May 18
CTO, SCYTHE
May 19
CTO, Open Security / Course Author, Instructor SANS Institute, Open Security / SANS Institute
May 17

Principal Security Advocate, Cybereason

Lessons Learned from Diverse Paths to Successful Cybersecurity Careers

May 20

and

Chief Information Security Officer, Virginia Tech


CEO/Owner, SecurityEverAfter.com
May 17
Monta Elkins

Certified Instructor / Course Author, SANS

Demo of a Nation-State-Style Chipping Attack on Cisco Firewalls

May 18