Upcoming India Events
| | | |
| --- | --- | --- |
| Event | Location | Dates |
| | India | May 16 - May 21, 2022 |
| | India | Jun 21 - Jul 2, 2022 |
| | India | Aug 8 - Aug 13, 2022 |
| | India | Oct 17 - Oct 22, 2022 |
Special Offers for Students in India
Take a look at our dedicated promotions page for the latest offers and discounts for students in India. 
New Courses, Summits and Resources for India
Cloud Curriculum
SANS Cloud Security focuses the deep resources of SANS on the growing threats to The Cloud by providing training, GIAC certification, research, and community initiatives to help security professionals build, deploy and manage secure cloud infrastructure, platforms, and applications.

Our curriculum provides intensive, immersion training designed to help you and your staff master the practical steps necessary for defending systems and applications in the cloud against the most dangerous threats.
SANS Foundations
SANS Foundations is the best single course available to learn the core knowledge and develop practical skills in computers, technology, and security fundamentals that are needed to kickstart a career in cybersecurity.
Find Your Course
Our cybersecurity courses are developed by industry leaders in numerous fields including cyber security training, network security, forensics, audit, security leadership, and application security. Courses are taught by real-world practitioners who are the best at ensuring you not only learn the material, but that you can apply it immediately when you return to the office.
View all 65 of our courses and filter by curriculum to find your next course.
See All Courses
Quickly identify your next course based on your career development plans.
View the Roadmap
Take our Security Assessment or start your career in one of our Academies.
Start your Career
Skills Validation – GIAC Certifications
Many of the SANS courses align to Global Information Assurance Certification (GIAC) examinations. The GIAC validates the skills of information security professionals, proving that those certified have the deep skills and technical knowledge necessary to work in key areas of cybersecurity.
Learn Cybersecurity Skills With These Experts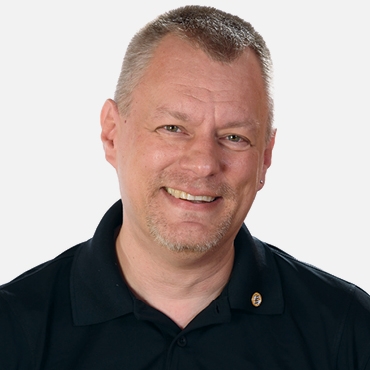 Adrien de Beaupre
Principal Instructor
Adrien de Beaupré has specialized in vulnerability assessment, vulnerability management, ethical hacking, and penetration testing for well over 20 years.
Workforce Development Solutions
What Do Students Say About Their SANS Training Experience?
SANS training, if not the best, is one of the best in the industry. I love everything about this class, labs, and material. I hope to take other SANS classes after this.
Despite being new to the world of cyber security, this course has helped build upon and reaffirm my knowledge. I felt as though SANS truly values my development.
Extremely content rich and so valuable. Best course I have taken for real world application.
The instructor's knowledge and teaching style is excellent and the content is pitched perfectly. I will be able to transfer the skills I've learned here into my daily work.
The entire SANS Live Online package - Slack, GoToTraining, VM's, tools, etc - are woven together to make this as close to live training as possible, and have been able to remain engaged throughout the day.
I'd recommend OnDemand as a good learning experience; you can train when you have free time. The instructor was able to relate real life scenarios and the quizzes help with self assessment.
Fantastic, passionate & engaging! The instructor supplemented the course content with experience related scenarios, improving the learning experience and making it extremely interesting.
Contact Us
Tel: +91-9741900324 
Email: india@sans.org