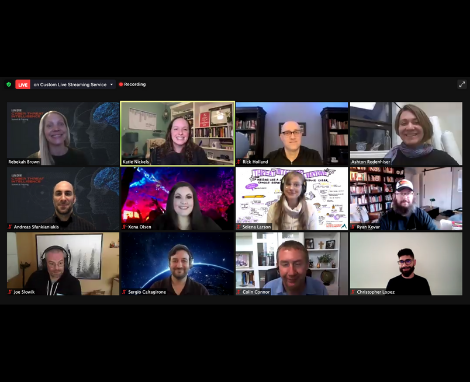 The Summit Call for Presentations is OPEN!
Cyber Threat Intelligence Summit
January 27-28
|
Bethesda, MD & Live Online
The Summit brings together cyber security professionals who share their experiences, case studies, and recommendations for improving their craft. If you have something substantive, challenging, and original to offer, you are encouraged to submit a proposal. Priority is given to practitioner-based case studies with real-world lessons.
Speaking at a SANS Summit gives you the opportunity to engage with thousands of cybersecurity professionals, to share your expertise, and expand your network. If you have original content to share with the community, we encourage you to submit a talk proposal.
We welcome people who are newer to the field or who have not yet done any public speaking. We offer mentoring at every stage of the process to help you develop an impactful presentation.
Please contact us at SummitSpeakers@sans.org if you have any questions.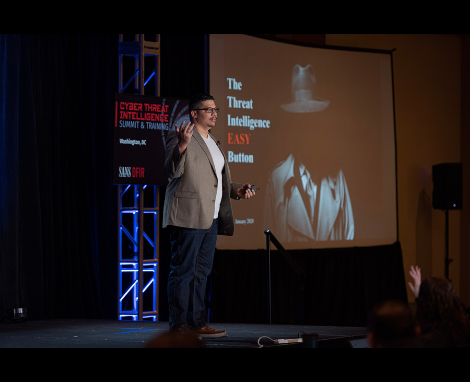 Topics of interest include, but are not limited to:

Methods for producing Cyber Threat Intelligence 
Using intelligence to drive decision making
Case studies on the application of cyber threat intelligence to a security or business problem

Applying classic intelligence approaches to CTI analysis and production

New tools developed to support or enable CTI

Examples of how to successfully operationalize

CTI Deep dives into specific threat actors

Applications or extensions of research presented at previous years' Summit(s)

Recent examples of analysis that challenged CTI assumptions and provided new insight into threats

Innovative ways CTI has been utilized to address a specific threat or problem set

Intelligence Requirements development and operationalization
Practical Advice for Submitting a Talk
Giving presentations at conferences is a great way to share your expertise, expand your professional network, and bolster your personal brand. But how do you submit a proposal that sets you apart from the crowd? Britta Glade, Director of Content for RSA Conference, and Dawn Cappelli, CISO of Rockwell Automation and program committee member for RSA Conference, have reviewed literally thousands of proposals, and share their tips for getting yours noticed and selected.