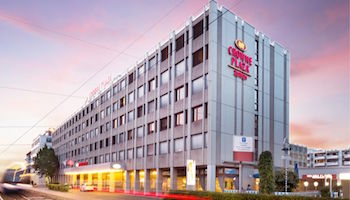 Welcome to Zurich 2017
2 courses
2 instructors
1 disciplines
Cyber Security Training in Zurich 2017
SANS Zurich 2017 takes place 15-20 May, at the Crowne Plaza Zurich.
Choose from 2 hands-on cyber security courses.
Prepare for: GCIA and GPEN Certifications.
Take SANS Training in a classroom-like environment and under the supervision of a SANS Instructor.
The Crowne Plaza Zurich is located in the city centre and Zurich Airport is a short drive away.
Instructors Teaching at SANS Zurich 2017
The following SANS Instructors will be teaching courses in Zurich:
George Bakos - George has been interested in computer security since the early 1980s when he discovered the joys of BBSs and corporate databases. These days he is Technical Fellow & Manager of Cyber Threat Assessment & Awareness at Northrop Grumman, a global leader in Cybersecurity, Aerospace & Defense.
Adrien de Beaupre - Adrien is a member of the SANS Internet Storm Centre and has worked with SANS since 2000. His expert experience includes technical instruction, vulnerability assessment, penetration testing, intrusion detection, incident response and forensic analysis.