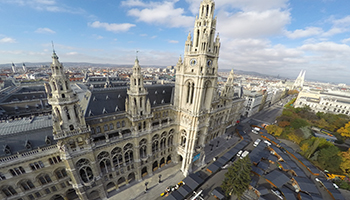 Welcome to Vienna
1 courses
1 instructors
1 disciplines
DFIR Training In Vienna 2016
Take FOR508: Digital Forensics and Incident Response in Vienna on 1-6 August 2016. Training takes place at the Hilton Vienna Plaza.
Take cyber security training in a classroom-like environment, with the support of a SANS Instructor.
Prepare for GCFA Certification.
Instructor Teaching At SANS Vienna 2016
The following SANS Instructors will lead training during this event:
Mathias Fuchs

: Mathias works for Mandiant (a Fireeye Company), where he is an incident response consultant. He investigates major security breaches all over the world. He has provided cyber security consultation to businesses involved across the telecommunication, pharmaceutical and petrochemical industries.
Prove Skills Get Certified
Many GIAC Certifications align with SANS Cyber Security Training Courses. FOR508 represents the ideal preparation for those wishing to take the GCFA Certification attempt.
A GIAC Certification attempt and OnDemand study resources can be purchased at a reduced when taking a course at this event.