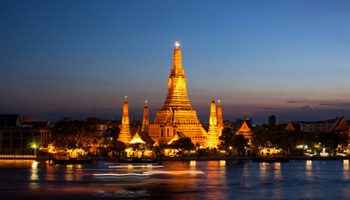 Welcome to Thailand 2012
2 courses
1 instructors
1 disciplines
Dear Colleague,
We are very pleased to invite you to SANS Thailand 2012!
Join us this July 23 - August 4 for our very first event in Thailand's capital city of Bangkok for two of SANS most sought after courses worldwide - SEC 401: SANS Security Essentials and SEC 560: Network Penetration Testing and Ethical Hacking.
Classes will be conducted in English by SANS Certified Instructor, Bryce Galbraith.
Contact AsiaPacific@sans.org for further information.
See you in Amazing Thailand this July!
Warmest Regards,
Suresh Mustapha
MD Asia Pacific
SANS Institute