Workload by Workload: Securing Your Hybrid Empire
Alex Humphrey , Solutions Consultant

Thursday, September 6th, 12:30pm - 1:15pm
Rome wasnât built in a day, and neither is a full cloud migration strategy. For this reason, more-and-more businesses are finding that a hybrid approach between cloud and on-premise workloads is the best solution for their business. But how do you balance the need for speed and agility and the necessity of uncompromised security in a hybrid environment? In this discussion, we will identify recurring themes for IT decision-makers, analyze them and present real-world solutions. Attendees will learn:
- How to determine which workloads are the best fit for on-premise or cloud environments
- How to navigate the complex security paradigm hybrid environments present
- Which security tools are the most effective at securing hybrid workloads
- Specific considerations and solutions as it relates to Identity Access Management, Logging & Monitoring, and Incident Response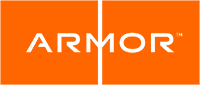 ---
Bonus Sessions
The following bonus sessions are open to all paid attendees at no additional cost. There are many different types of events that fall into these categories:
SANS@Night: Evening presentations given after day courses have ended. This category includes Keynotes.
Special Events: SANS-hosted events and other non-technical recreational offerings. This category includes, but is not limited to, Receptions and Information Tables.
Lunch & Learn: Short presentations given during the lunch break.