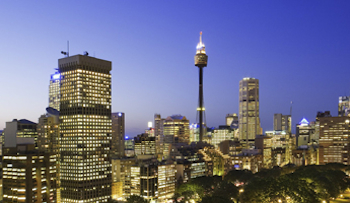 Welcome to Sydney 2015
5 courses
4 instructors
2 disciplines
Information Security Training in Sydney
Information security training in Sydney from SANS Institute, the global leader in security training. At SANS Sydney 2015, hands-on, immersion-style security training is taught by real-world practitioners. The site of SANS Sydney 2015, November 9-21, is the Grace Hotel Sydney. View the complete schedule.
Many of our courses are associated with a GIAC Certification. Get outstanding Cybersecurity training from SANS world-class instructors at SANS Sydney 2015. Read More
APAC Community Night Talks
November 11, 2015 The best cyber defence is a strong cyber offence - or is it?
November 18, 2015 Turning off lights with a mouse click instead of a switch
November 20, 2015 The Seedy Underbelly of Cybercrime
Please go to https://www.sans.org/talks/ for more information and to register.
Nothing beats the SANS live training experience but if you are unable to attend learn how you can
attend remotely
.