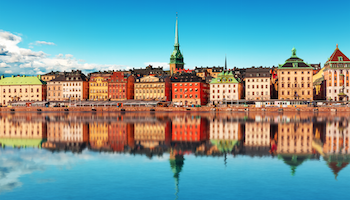 Welcome to Stockholm 2016
4 courses
4 instructors
3 disciplines
Cyber Security Training In Stockholm
Take specialist IT security training between 9 and 14th of May 2016 at the Radisson Blu Waterfront Hotel. All courses are led by a SANS Instructor, in a classroom-like environment.
Specialist courses on offer include SEC579: Virtualisation and Private Cloud Security and DEV522: Defending Web Applications Security Essentials.
Prepare for GWEB, GREM, GMOB and GCIH GIAC Certifications.
The Radisson Blu Waterfront is centrally located in Stockholm and stands beside the city's Central Station.
See below for the full training line-up and click on the links for course descriptions
To book a place at SANS Stockholm 2016, click the Register Now button in the top right of this page.
Instructors Teaching at SANS Stockholm 2016
The following SANS Instructors lead IT security training during SANS Stockholm 2016:
Raul Siles: Raul is an expert in advanced technical security and is one of the few holders of the GIAC Security Expert (GSE) designation. Raul has over a decade of front-line cyber security experience.
Dave Shackleford: Dave serves on the board of directors of SANS Technology Institute and co-authored our first published course on virtualisation security. He has consulted for many organisations across security, compliance, architecture and engineering.
Jess Garcia: Jess has over 15 years of SANS instructing experience and 20 years of front line experience across multiple industries including the Spanish Space Agency. There he collaborated with NASA, ESA and other international organisations.
Jason Lam: Jason specialises in Web application security, penetration testing, and intrusion detection and holds many GIAC Certifications. He develops courseware for DEV522 and SEC542. He began his career as a programmer and moved to network administration which sparked his interest in cyber security.
Prove Skills - Get Certified
SANS IT security training places an emphasis on enhancing hands-on abilities. SANS training is the ideal preparation for a GIAC Certification attempt.
A GIAC Certification attempt and OnDemand study resources can be purchased at a reduced rate when purchased with a course at this event.