F5 Networks Asks: In a world of encryption everywhere, how can you gain visibility into potential encrypted threats without breaking the bank?
Tim Kambourelis, Sr. Field Systems Engineer, F5

Wednesday, November 11th, 12:30pm - 1:15pm
Organizations of all types and sizes are realizing that most of our security tools were built to handle inspecting clear text traffic. As an IDS/IDP/NGFW is asked to decrypt traffic that is encrypted, it is either bypassed in the worst case and not inspected or there are significant performance or cost penalties to inspecting that traffic. As the leader in Application Delivery Controllers, we at F5 see these issues as easily addressable with our while letting you take the best advantage in your investments in IDS/IDP/NGFW. Please join us to learn how we can help you to make your investment in point security devices more relevant in light of today's security challenges.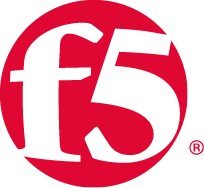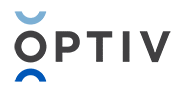 ---
Bonus Sessions
The following bonus sessions are open to all paid attendees at no additional cost. There are many different types of events that fall into these categories:
SANS@Night: Evening presentations given after day courses have ended. This category includes Keynotes.
Special Events: SANS-hosted events and other non-technical recreational offerings. This category includes, but is not limited to, Receptions and Information Tables.
Lunch & Learn: Short presentations given during the lunch break.
Wednesday, November 11
| Session | Speaker | Time | Type |
| --- | --- | --- | --- |
| Prevent - Detect - Respond | Will Tipton, Security Engineer, Infogressive | Wednesday, November 11th, 12:30pm - 1:15pm | Lunch and Learn |
| F5 Networks Asks: In a world of encryption everywhere, how can you gain visibility into potential encrypted threats without breaking the bank? | Tim Kambourelis, Sr. Field Systems Engineer, F5 | Wednesday, November 11th, 12:30pm - 1:15pm | Lunch and Learn |
| IR Event Log Analysis | Hal Pomeranz | Wednesday, November 11th, 7:15pm - 8:15pm | SANS@Night |
| Wayback Machine Forensics/E-Discovery | Evan Dygert | Wednesday, November 11th, 8:15pm - 9:15pm | SANS@Night |