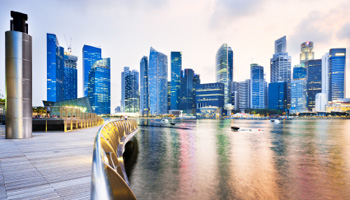 Welcome to Secure Singapore 2012
4 Courses
4 Instructors
2 Disciplines
Grand Copthorne Waterfront Hotel
As one of Asia's premier 5-star choices, the 574-room hotel is nestled next to the Singapore River and just minutes away from entertainment and shopping belts such as Orchard Road and Chinatown.
Dear Colleagues,
Encouraged by the ongoing enthusiasm and interest being generated the regional Information Security Community, we are very pleased to announce our course lineup for SANS Secure Singapore 2012, featuring two new courses - SEC 660 Advanced Penetration Testing plus FOR 563 Mobile Device Forensics, which is being taught outside of the US for the first time ever!
Please contact us at AsiaPacific@sans.org for further information on this exciting course lineup. We look forward to connecting with you at SANS Secure Singapore 2012!
Kindest regards,
Suresh Mustapha
MD Asia Pacific
SANS Institute