Live Online Lunch & Learn: Defend better, Respond faster
Chris Bilodeau & Pierre Cadieux

Tuesday, May 12th, 12:30pm - 1:30pm
12:30PM MDT | 2:30PM EDT
Now more than ever, roaming users are a highly attractive target for threats. Cisco Umbrella is your first line of defense against these threats and backed by Cisco Talos Intelligence Group, one of the largest threat intelligence teams in the world.
In this session we will take a look at how to secure roaming users and branch office locations quickly and effectively. We will discuss how Cisco Umbrella and Cisco Talos combine to deliver strong defense against cyberattacks and industry-leading threat intelligence to help you predict, prevent, detect, and respond to attacks before damage can be done.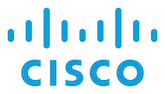 ---
Bonus Sessions
The following bonus sessions are open to all paid attendees at no additional cost. There are many different types of events that fall into these categories:
SANS@Night: Evening presentations given after day courses have ended. This category includes Keynotes.
Special Events: SANS-hosted events and other non-technical recreational offerings. This category includes, but is not limited to, Receptions and Information Tables.
Lunch & Learn: Short presentations given during the lunch break.