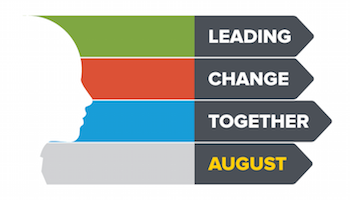 Welcome to the Security Awareness Summit 2016
7 courses
6 instructors
2 disciplines
Security Awareness Summit 2016, San Francisco
Summit Dates: August 3-4, 2016
Security Awareness Summit - STH Customer Sessions: August 5, 2016
Training Course Dates: August 5-10, 2016

The 3rd annual SANS Security Awareness Summit is on and its bigger and better than ever before. First, the summit has been designed for experienced security awareness officers who want to take their security awareness program to the next level. Our promise is to provide actionable lessons you can take back and apply right away within your own organization, with a focus on your industry, employee base, and current maturity level. Second, we have expanded the event to two days to support additional talks, add new interactive sessions and host numerous networking events. New and expanded events include:
SANS360:

In addition to in-depth talks from industry experts and your peers, we have added a new SANS360 session, ten six-minute lightening talks packed into just one hour. Don't like the topic being discussed? No worries, you will have a new talk in just six minutes.

Video Wars:

Watch the different training videos organizations have created and hear from them how they created the videos, what worked and did not work, and why.

Show-n-Tell Booths:

We have expanded the highly popular Show-n-Tell Booths to support more booths and a dedicated session for attendees to interact with all the different awareness materials organizations have developed. This is a great opportunity to learn how organizations made the materials, which ones were the most effective and why.

Onsite Lunches:

Stay for lunch and mix/mingle with other attendees.

Group Case Studies:

Work on case studies as a group, then compare your results with other teams. See and learn how others approach securing the human element.

Evening Socials:

Take a chance to unwind and socialize with your peers at organized social events every night.
Only by working together as a community will we be able to address the human challenge.
In addition, choose from five world class SANS courses that will be offered to help you expand your information security expertise. SANS instructors are experienced industry practitioners considered to be among the best cybersecurity instructors in the world. They will provide you and your community with the expert guidance and skills you need to stop cyber-attacks against your organizations.
Who should attend?
Compliance Officers / Legal / Audit:

Learn how to effectively ensure your organization is compliant with all standards and regulations that require any type of security awareness, training and education.

Security Awareness / Culture Officers:

This event was made specifically for you, need we say more?

Chief Information Security Officers:

Learn what is involved in securing your employees, how you can better support your security awareness program and how to gain support from senior leadership.

Security Engineers / Architects:

For those of you who live in the world of securing bits and bytes, take a moment to learn the other side of security, the human world. When approached correctly, organizations are turning their employees into their greatest security strength. Develop new skill sets, advance your career and learn how to take your security program to the next level.

Education / Training:

Learn how to take your expertise in the world of training and education and apply that to the world of information security.