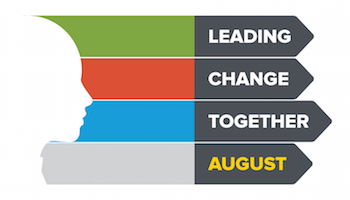 Welcome to the Security Awareness Summit 2015
7 courses
4 instructors
2 disciplines
Security Awareness Summit, Philadelphia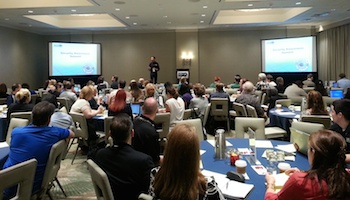 Leading Change Together
Chairman: Lance Spitzner
CPE Credits: 8
Summit: August 19
Training: August 17 - 18 & 20-25
Don't miss the opportunity to learn from your peers on how to build next generation security awareness programs at the SANS Security Awareness Summit in Philadelphia. Hear security awareness officers share inside knowledge on how they took their awareness programs to the next level and how they measured the impact. In addition, you will have the opportunity to share, network and learn from other attendees through a variety of activities.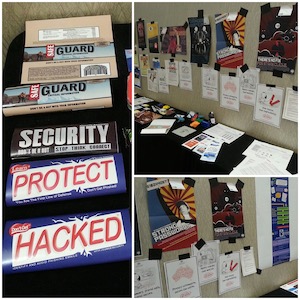 Summit Speakers & Topics
We're pleased to present the speaker line-up for the 2nd Annual Security Awareness Summit, to be held August 19, 2015 in Philadelphia, PA.
Please download the Summit agenda for talk descriptions and a schedule of the Summit day.
Masha Sedova -

(Salesforce.com)

- Carrots, Not Sticks: Using Gamification To Transform Security Awareness
Bridget Brown -

(RGA Reinsurance Company and Washington University of St. Louis)

- Using Storytelling to Change User Behavior
Andrew Huddart -

(Bank of England)

- Leading a Thirsty Horse to Water
Lisa Murray-Johnson, PhD -

(SANS Security Awareness)

- Learning Theory /Architecture
Ellen Powers -

(The MITRE Corporation)

- Extending Your Human Sensor Network: Measurable Threat Defense
Judy Forrest -

(SAP)

- Branding Security: The Heart of Your Security Program
Rhonda Kelly -

(Oshkosh Corporation)

- Security Education and Awareness Communication Roadmap
Michael Kaiser -

(National Cyber Security Alliance)

- Building Awareness by Collaborating with NCSA Programs
Preparing for the Summit
We want to ensure you get the absolute most out of this summit. As such, we ask you take the following steps before attending the event:
Awareness Materials

: Please bring any security awareness materials or examples you can share at the summit. Materials can include security awareness newsletters, posters, logos, videos, FAQs, calendars, brochures, etc. We will then put all these materials on display on what we call the 'show-n-tell' table. This way everyone can share and learn from each other.
MGT433: If you have not taken this two day course, we highly recommend you take it before the summit. This class lays the foundation to building a high-impact awareness program and will help you make the most of the summit.

Reading

: We ask that you read one of these books in preparation for the summit: