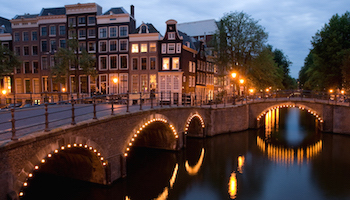 Welcome to Secure Europe 2017
9 courses
9 instructors
4 disciplines
Cyber Security Training in Amsterdam 2017
SANS Secure Europe 2017 takes place 12-17 June, at The Movenpick Hotel Amsterdam City Centre.
Choose from 9 hands-on cyber security courses.
Prepare for: GSEC, GMON, GPEN, GCFA, GNFA, GISP and GSNA Certifications.
Take SANS Training in a classroom-like environment and under the supervision of a SANS Instructor.
The Movenpick Hotel is located in the centre of Amsterdam and walking distance from Amsterdam Central Station.
Instructors Teaching at SANS Secure Europe 2017
The following SANS Instructors will be teaching courses in Amsterdam:
Bryan Simon - Bryan Simon is an internationally recognised expert in cybersecurity and has been working in the information technology and security field since 1991.
Erik Van Buggenhout - Erik is head of technical security services for a Brussels-based IT security firm.
Stephen Sims - Stephen is SEC760's author, SEC660's co-author and is the holder of a GIAC Security Expert Certification.
Nick Klein - Nick has over fifteen years of IT experience, specialising in forensic technology investigations and presenting expert evidence in legal and other proceedings.
Philip Hagen - Philip began his security career in the US Air Force Academy, has worked in IT security since 1998 and is FOR572's co-author.
David Miller - David has been a network engineer, consultant, security designer and architect, author, and technical instructor since the early 1980's and has specialised in IT security and compliance work in the recent years.
Clay Risenhoover - Clay's past experience includes positions in software development, technical training, LAN and WAN operations, and IT management in both the private and public sector.
Lance Spitzner - Lance has over 20 years of security experience in cyber threat research, awareness and training. He invented the concept of honeynets, founded the Honeynet Project and published three security books.