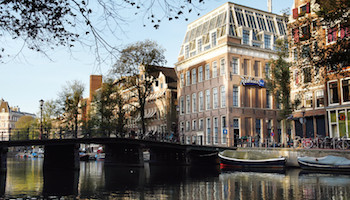 Welcome to Secure Europe 2015
7 courses
7 instructors
2 disciplines
Join us at the Radisson Blu Hotel, in the heart of Amsterdam between May 5th and 25th for mainland Europe's largest IT Security training event, SANS Secure Europe 2015.
The ten-course line-up covers topics including Security Essentials, Incident Handling, Mobile Device Security, Forensic Analysis and Private Cloud Security. Also running at this event is the popular new SANS course SEC511: Continuous Monitoring and Security Operations led by SANS Instructor Eric Conrad.
SANS Secure Europe will also include SANS@night talks as well as social/networking functions, free of charge to all students.
NB: This event hosts ten different courses starting on varying dates between 5th - 25th May, so please do check timings by clicking on the description links below.