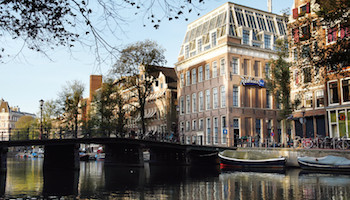 Welcome to Secure Europe 2014
7 courses
7 instructors
3 disciplines
Join us at the Radisson Blu Hotel in the heart of Amsterdam between May 12th and 24th for another unique SANS learning and networking experience.
The 9-course line-up for mainland Europe's largest IT Security training event is listed below and includes SANS' excellent new Pen Testing track, SEC561. NB: Amsterdam will host four six-day courses in the first week and four six-day courses in the second. The event begins with the two-day MGT433 course, so please check timings by clicking on the description links below.
SANS Secure Europe will also include a series of SANS@Night talks and social/networking functions, free of charge to all students.
This annual training event is hugely popular so please reserve your seat now and join hundreds of other IT security professionals in Amsterdam in May 2014.