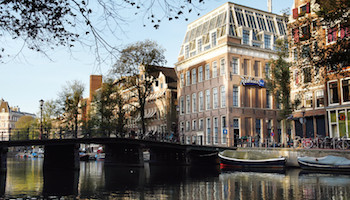 Welcome to Secure Europe 2013
8 courses
8 instructors
3 disciplines
Join us at the Radisson Blu Hotel in the heart of Amsterdam between April 15th and 27th for another unique SANS learning and networking experience.
The full line-up for mainland Europe's largest IT Security training event is confirmed with Jason Fossen's excellent new course, SEC505: Securing Windows and Resisting Malware completing the eight track roster.
Course-author Ed Skoudis will be teaching SEC560: Network Pen Testing and Ethical Hacking for the first time in Europe.
All courses run for 6 days and all have an associated GIAC Certification
There will also be a series of SANS@Night talks and social/networking functions, free of charge to all students.
Last year's event was hugely popular and we expect 2013 to be no different so reserve your seat now and join hundreds of other IT security professionals in Amsterdam.