Same Circus, Different Clowns
TK Keanini Distinguished Engineer, Advanced Threat Solutions - USACisco

Tuesday, June 18th, 12:30pm - 1:15pm
Some of us have been involved in cybersecurity before it was called cybersecurity and have a lot to share about the past and the future. This session looks at technical transformations trends which force us to defend our infrastructure and business differently. Tactics and Strategies that worked in the past are not necessarily going to work in the future. While your defensive objectives remain the same, what you are defending and how you defend is changing whether you accept it or not. We will walk through each trend and discuss new techniques that address the change in a technical and vendor neutral manner.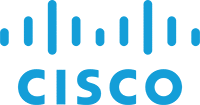 ---
Bonus Sessions
The following bonus sessions are open to all paid attendees at no additional cost. There are many different types of events that fall into these categories:
SANS@Night: Evening presentations given after day courses have ended. This category includes Keynotes.
Special Events: SANS-hosted events and other non-technical recreational offerings. This category includes, but is not limited to, Receptions and Information Tables.
Vendor: Events hosted by external vendor exhibitors.
Lunch & Learn: Short presentations given during the lunch break.
Tuesday, June 18
| Session | Speaker | Time | Type |
| --- | --- | --- | --- |
| : Retrospective analysis with threat intelligence and historical log data | David Leslie, CyberSecurity Engineer | Tuesday, June 18th, 12:30pm - 1:15pm | Lunch and Learn |
| IoT Cybersecurity â Simplified and Unhackable | Scott Coleman, Director of Product Management and Marketing | Tuesday, June 18th, 12:30pm - 1:15pm | Lunch and Learn |
| Advantages of deploying zero trust, mobile-centric security | Corey Lund, Senior Solutions Engineer MobileIron | Tuesday, June 18th, 12:30pm - 1:15pm | Lunch and Learn |
| Threat Hunting - Automating Detection and Responses | David Barton, Chief Information Security Officer | Tuesday, June 18th, 12:30pm - 1:15pm | Lunch and Learn |
| Same Circus, Different Clowns | TK Keanini Distinguished Engineer, Advanced Threat Solutions - USACisco | Tuesday, June 18th, 12:30pm - 1:15pm | Lunch and Learn |
| Using Security Orchestration and Automation to Respond to Insider Threats | John Avendano, Technical Consultant, IBM Security | Tuesday, June 18th, 12:30pm - 1:15pm | Lunch and Learn |
| Product Test Drive: Owl Cyber Defense - Meet DiOTa: The Data Diode, Reimagined | — | Tuesday, June 18th, 6:00pm - 8:00pm | Vendor Event |
| Product Test Drive: Cisco Threat Hunting Workshop | Cisco Advanced Threat Solutions Team | Tuesday, June 18th, 6:00pm - 8:00pm | Vendor Event |
| GIAC Overview Presentation | Kim Lucht | Tuesday, June 18th, 6:15pm - 7:00pm | Special Events |
| Moving Past Just Googling It: Harvesting and Using OSINT | Micah Hoffman | Tuesday, June 18th, 7:15pm - 8:15pm | SANS@Night |
| Modern Information Security: Forget Cyber, It's All About AppSec | Adrien de Beaupre | Tuesday, June 18th, 7:15pm - 8:15pm | SANS@Night |
| Cutting the wrong wire: how a clumsy attacker revealed a global cryptojacking campaign | Renato Marinho- ISC Handler | Tuesday, June 18th, 7:15pm - 8:15pm | SANS@Night |
| Leveraging the common language - MITRE ATT&CK | Erik Van Buggenhout | Tuesday, June 18th, 7:15pm - 8:15pm | SANS@Night |
| Staying Offensive: The Changing Landscape of Offense | Tim Medin | Tuesday, June 18th, 8:15pm - 9:15pm | SANS@Night |
| Pcap or It Didn't Happen: Sanitizing Pcap Files to Share With the Community | Brad Duncan- ISC Handler | Tuesday, June 18th, 8:15pm - 9:15pm | SANS@Night |
| Infrastructure as Code is REAL! Using the Cloud to Provision Infrastructure with Software | Shaun McCullough | Tuesday, June 18th, 8:15pm - 9:15pm | SANS@Night |
| DevSecOps: Key Controls For Modern Security Success | Eric Johnson | Tuesday, June 18th, 8:15pm - 9:15pm | SANS@Night |
| From the Mean Streets to the Information Superhighway | John TerBush | Tuesday, June 18th, 8:15pm - 9:00pm | SANS@Night |
Wednesday, June 19
| Session | Speaker | Time | Type |
| --- | --- | --- | --- |
| Coffee & Donuts with the Graduate Students | — | Wednesday, June 19th, 7:30am - 9:00am | Reception |
| Vendor Solutions Expo | — | Wednesday, June 19th, 12:00pm - 1:30pm | Vendor Event |
| Vendor Solutions Expo | — | Wednesday, June 19th, 5:15pm - 6:15pm | Vendor Event |
| Women's CONNECT | — | Wednesday, June 19th, 6:15pm - 7:15pm | Reception |
| Product Test Drive: Pulse Secure - Network Security | — | Wednesday, June 19th, 6:30pm - 8:30pm | Vendor Event |
| Product Test Drive: Fidelis Cybersecurity - Protecting Cyber Terrain and Defining Your Attack Surface | — | Wednesday, June 19th, 6:30pm - 8:30pm | Vendor Event |
| Let's Go Hunting Bad Guys | John Strand | Wednesday, June 19th, 7:15pm - 8:15pm | SANS@Night |
| Oh, you got this? Practical Attacks on Modern Infrastructure | Moses Frost | Wednesday, June 19th, 7:15pm - 8:15pm | SANS@Night |
| Securing All the Things - CIS Benchmarks for the Win! | Rob Vandenbrink- ISC Handler | Wednesday, June 19th, 7:15pm - 8:15pm | SANS@Night |
| Adventures of the 100Gb Bloodhound | Tom Webb- ISC Handler | Wednesday, June 19th, 7:15pm - 8:15pm | SANS@Night |
| The Data Privacy Imperative | Ben Wright | Wednesday, June 19th, 7:15pm - 8:15pm | SANS@Night |
| Come to the Dark Side: Python's Sinister Secrets | Mark Baggett | Wednesday, June 19th, 8:15pm - 9:15pm | SANS@Night |
| Building and Operating an OT/ICS SOC | Robert M. Lee | Wednesday, June 19th, 8:15pm - 9:15pm | Special Events |
| Threat Hunting with OSSEC | Xavier Mertens- ISC Handler | Wednesday, June 19th, 8:15pm - 9:15pm | SANS@Night |
| A BEAST and a POODLE celebrating SWEET32 | Bojan Zdrnja- ISC Handler | Wednesday, June 19th, 8:15pm - 9:15pm | SANS@Night |
Thursday, June 20
| Session | Speaker | Time | Type |
| --- | --- | --- | --- |
| IOC to Domain and DNS Infrastructure Intelligence - Building Supporting Evidence | Corin Imai - Senior Security Advisor | Thursday, June 20th, 12:30pm - 1:15pm | Lunch and Learn |
| Adversary Tradecraft and The Need for Speed | Cristian Rodriguez, Manager, Sales Engineering – Public Sector & Health Care, East | Thursday, June 20th, 12:30pm - 1:15pm | Lunch and Learn |
| Machine Learning and Network Security Monitoring: You Canât Have One Without the Other | Dr. Scott Miserendino, VP of Research and Development, BluVector, A Comcast Company | Thursday, June 20th, 12:30pm - 1:15pm | Lunch and Learn |
| Top 10 Writing Mistakes in Cybersecurity and How You Can Avoid Them | Lenny Zeltser | Thursday, June 20th, 7:15pm - 8:15pm | SANS@Night |