Network Segmentation Quick Start How-to
Brett Young, Senior Security Consultant

Tuesday, June 14th, 12:30pm - 1:15pm
The value of segmenting local area networks into security zones is widely recognized yet rarely done well. Many large production environments are susceptible to today's sophisticated attacks due to a focus on perimeter security, leaving internal networks as a "flat" architecture, and difficult to defend from well-designed exploits. Attacks on poorly segmented networks are often the result of Malware having found the easiest path in, then moving to penetrate more valuable assets within the enterprise WAN.
Segmenting into defined security zones improves an organization's defensibility by:
- Reducing attack surface
- Limiting exposure of critical production assets
- Using access controls to restrict movement from segment to segment
- Focusing security monitoring and controls on the zones where they are most effective
- Improving detection and mitigation capabilities tied to Incident and forensics support
Although the value of segmenting networks into security zones is universally recognized, actually doing the work is potentially a difficult and expensive project that often goes on for years. Organic-growth, inconsistent standards, and acquisitions add to the complexity. This is at a time when many industries are cutting budgets.
This presentation is for teams who want to get it done right, and in a reasonable amount of time, using resources on site. The basis of this approach is ISA/IEC 62443-3-2: Security for Industrial Automation and Control Systems - Security Risk Assessment and System Design.
Learning Objectives:
- How to launch a NetSeg "fast track" program
- Building performance metrics and audit points for individual site security
- Engaging stakeholders
- Using a Big Data approach to defining network "conduits".
- Understanding use cases for physical versus logical segmentation
- Building a set of standards that make sense
- Integrating open source tools for ICS Security.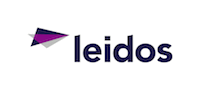 ---
Bonus Sessions
The following bonus sessions are open to all paid attendees at no additional cost. There are many different types of events that fall into these categories:
SANS@Night: Evening presentations given after day courses have ended. This category includes Keynotes.
Special Events: SANS-hosted events and other non-technical recreational offerings. This category includes, but is not limited to, Receptions and Information Tables.
Vendor: Events hosted by external vendor exhibitors.
Lunch & Learn: Short presentations given during the lunch break.
Master's Degree Presentation: Presentations given by SANS Technology Institute's Master's Degree candidates.
Sunday, June 12
| Session | Speaker | Time | Type |
| --- | --- | --- | --- |
| Securing Your Kids | Lance Spitzner | Sunday, June 12th, 7:00pm - 8:00pm | SANS@Night |
Tuesday, June 14
| Session | Speaker | Time | Type |
| --- | --- | --- | --- |
| Managing Risk from Vendors and Other Third Parties | Hariom Singh, CISSP, Director, Policy Compliance (SME) | Tuesday, June 14th, 12:30pm - 1:15pm | Lunch and Learn |
| Network Segmentation Quick Start How-to | Brett Young, Senior Security Consultant | Tuesday, June 14th, 12:30pm - 1:15pm | Lunch and Learn |
| Next-Gen Now: Outsmarting Rootkits, Ransomware, and Zero-Day Attacks | Matt Hickey , DIrector, Sales Engineering | Tuesday, June 14th, 12:30pm - 1:15pm | Lunch and Learn |
| Beyond Whois: See Threats Coming | Steve Butt, Sales Engineer | Tuesday, June 14th, 12:30pm - 1:15pm | Lunch and Learn |
| Flipping the Economics of Attacks | Adam Lapins, Systems Engineer | Tuesday, June 14th, 12:30pm - 1:15pm | Lunch and Learn |
| Critical Infrastructure ICS Attack Planning | Jason Dely, Principal Consultant, Professional Services | Tuesday, June 14th, 12:30pm - 1:15pm | Lunch and Learn |
| Innovation Showcase | — | Tuesday, June 14th, 5:30pm - 7:30pm | Vendor Event |
| CISO Hot Topic: Communicating to and Influencing CEOs and Boards of Directors: What Works and What to Avoid | John Pescatore & Alan Paller | Tuesday, June 14th, 6:00pm - 8:15pm | Special Events |
| Ultimate Test Drive (UTD) | Palo Alto Networks | Tuesday, June 14th, 6:00pm - 8:00pm | Vendor Event |
| GIAC Program Presentation | Jeff Frisk | Tuesday, June 14th, 6:15pm - 7:15pm | SANS@Night |
| Radware Attack Mitigation Systems (AMS) | Brian Ray, Sales DIrector, S.E. | Tuesday, June 14th, 6:30pm - 8:30pm | Vendor Event |
| How to bring some Advanced Persistent Trickery to your fight against Advanced Persistent Threats... | Bryce Galbraith and John Strand | Tuesday, June 14th, 7:15pm - 8:15pm | SANS@Night |
| Smartphone and Network Forensics Goes Together Like Peas and Carrots | Heather Mahalik and Phil Hagen | Tuesday, June 14th, 7:15pm - 8:15pm | SANS@Night |
| Digital Investigations: Leveraging the Multitude of Records | Ben Wright | Tuesday, June 14th, 7:15pm - 8:15pm | SANS@Night |
| Fire in the Hole: ICS Security Case Studies | Hosted by Derek Harp | Tuesday, June 14th, 7:15pm - 8:15pm | SANS@Night |
| Success Rates for Client Side Vulnerabilities | Jonathan Risto - Master's Degree Candidate | Tuesday, June 14th, 7:15pm - 7:55pm | Master's Degree Presentation |
| Managing Large-Scale Incident Response | Kevin Liston, ISC Handler | Tuesday, June 14th, 8:15pm - 9:15pm | SANS@Night |
| Security Awareness: Understanding and Managing Your Top Seven Human Risks | Lance Spitzner | Tuesday, June 14th, 8:15pm - 9:15pm | SANS@Night |
| CISO Success Strategies | Frank Kim | Tuesday, June 14th, 8:15pm - 9:15pm | SANS@Night |
| The Nightmare on Cryptville Street: 20 Pills for a Night of Sleep | Oleg Bogomolniy - Master's Degree Candidate | Tuesday, June 14th, 8:15pm - 8:55pm | Master's Degree Presentation |
Wednesday, June 15
| Session | Speaker | Time | Type |
| --- | --- | --- | --- |
| SANS Technology Institute Breakfast Reception | — | Wednesday, June 15th, 7:00am - 8:00am | Breakfast and Learn |
| Solutions Expo | — | Wednesday, June 15th, 12:00pm - 1:30pm | Vendor Event |
| Solutions Expo | — | Wednesday, June 15th, 5:30pm - 7:30pm | Vendor Event |
| Writing Tech: Stories from the Field | Joshua Wright | Wednesday, June 15th, 7:15pm - 8:15pm | SANS@Night |
| Homegrown AppSec: How to build your team from the inside | Frank Kim & Eric Johnson | Wednesday, June 15th, 7:15pm - 8:15pm | SANS@Night |
| Preparing for a PCI DSS Security Breach | Christian Moldes - Master's Degree Candidate | Wednesday, June 15th, 7:15pm - 7:55pm | Master's Degree Presentation |
| $HOME Sweet $HOME | Xavier Mertens, ISC Handler | Wednesday, June 15th, 8:15pm - 9:15pm | SANS@Night |
| Penetration Testing Mobile Banking Applications | Bojan Zdrnja, ISC Handler | Wednesday, June 15th, 8:15pm - 9:15pm | SANS@Night |
| Going Mobile: Are your apps putting you at risk? | Eric Johnson | Wednesday, June 15th, 8:15pm - 9:15pm | SANS@Night |
Thursday, June 16
| Session | Speaker | Time | Type |
| --- | --- | --- | --- |
| Hacking the Hacking Team | Jayson Wehrend , Solutions Engineer | Thursday, June 16th, 12:30pm - 1:15pm | Lunch and Learn |
| Malware As A Service: Kill the Supply Chain | Tom Byrnes, CEO and Founder | Thursday, June 16th, 12:30pm - 1:15pm | Lunch and Learn |
| MobileIron Mobile Security and Risk Review Research Results | James Plouffe, Lead Solutions Architect | Thursday, June 16th, 12:30pm - 1:15pm | Lunch and Learn |
| Managing and Deploying Honeypots using Open Source Tools | Jason Trost, VP of Threat Research | Thursday, June 16th, 12:30pm - 1:15pm | Lunch and Learn |
| ThreatConnect Demo | John Hurd, Intelligence Research Analyst, ThreatConnect | Thursday, June 16th, 12:30pm - 1:15pm | Lunch and Learn |
| Exploit Kits and Indicators of Compromise | Brad Duncan, ISC Handler | Thursday, June 16th, 7:15pm - 8:15pm | SANS@Night |
| Continuous Opportunity: DevOps & Security | Ben Allen | Thursday, June 16th, 7:15pm - 8:15pm | SANS@Night |
| Playing with SCADA's Modbus Protocol | Justin Searle | Thursday, June 16th, 7:15pm - 8:15pm | SANS@Night |
| Executing an Active Defense Strategy in an ICS/SCADA Network | Robert M. Lee | Thursday, June 16th, 8:15pm - 9:15pm | SANS@Night |
| The iOS of Sauron - How iOS Tracks Everything You Do | Sarah Edwards | Thursday, June 16th, 8:15pm - 9:15pm | SANS@Night |
| Pentest Apocalypse | Beau Bullock | Thursday, June 16th, 8:15pm - 9:15pm | SANS@Night |