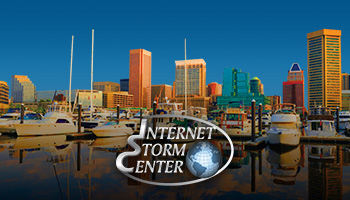 Welcome to SANSFIRE 2015
40 Courses
41 Instructors
7 Disciplines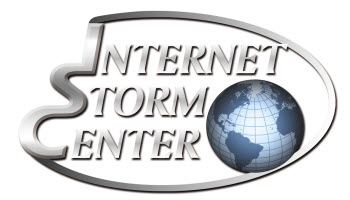 ISC Handler talks include:
The State of the Takedown - Disrupting Online Cybercrime
"Network Security as Counterinsurgency" Replacing The Art of War with FM 3-24
And Many More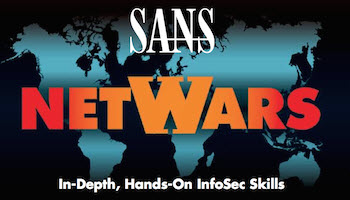 NetWars & DFIR NetWars Tournaments
Two different, hands-on, interactive security challenges!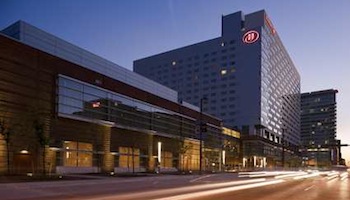 Hilton Baltimore
Inner Harbor District Hotel
Prime Business & Cultural Area
Near many Restaurants & National Aquarium
Information Security Training in Baltimore, Maryland
Information security training in Baltimore from SANS Institute, the global leader in information security training. At SANSFIRE 2015, SANS offers hands-on, immersion-style security training courses taught by real-world practitioners. The site of SANSFIRE 2015, June 13-20, 2015, the Hilton Baltimore is located in the Inner Harbor district, a prime business and cultural area in the city.
SANS is looking forward to returning to Baltimore for SANSFIRE 2015 in June. Choose from outstanding, cutting-edge courses presented by our top-rated instructors. Now is the time to improve your information security skills and get the training you need. SANSFIRE 2015 will be held at the Hilton Baltimore. Each evening, the ISC handlers will share riveting talks on their most interesting experiences and newest cyber hazards. These special presentations are free to everyone who pays for a course at SANSFIRE 2015. Read More
Title
Certification
Instructor

NEW:

SEC301: Intro to Information Security
GISF
Keith Palmgren


NEW:

SEC511: Continuous Monitoring and Security Operations
GMON
Seth Misenar


NEW:

SEC542: Web App Penetration Testing and Ethical Hacking
GWAPT
Eric Conrad


NEW:

SEC562: CyberCity Hands-on Kinetic Cyber Range Exercise

—

Tim Medin


NEW:

MGT535: Incident Response Team Management

—

Alissa Torres

SEC401: Security Essentials Bootcamp Style
GSEC
Dr. Eric Cole

SEC501: Advanced Security Essentials - Enterprise Defender
GCED
Paul A. Henry
Bryan Simon

SEC503: Intrusion Detection In-Depth
GCIA
Mike Poor

SEC504: Hacker Tools, Techniques, Exploits and Incident Handling
GCIH
John Strand

SEC505: Securing Windows with PowerShell and the Critical Security Controls
GCWN
Jason Fossen


WAITLIST:

SEC506: Securing Linux/Unix
GCUX
Hal Pomeranz

SEC524: Cloud Security Fundamentals

—

Dave Shackleford

SEC546: IPv6 Essentials

—

Johannes Ullrich, Ph.D.

SEC560: Network Penetration Testing and Ethical Hacking
GPEN
Ed Skoudis

SEC566: Implementing and Auditing the Critical Security Controls - In-Depth
GCCC
James Tarala

SEC579: Virtualization and Private Cloud Security

—

Dave Shackleford

SEC580: Metasploit Kung Fu for Enterprise Pen Testing

—

Eric Conrad


WAITLIST:

SEC617: Wireless Ethical Hacking, Penetration Testing, and Defenses
GAWN
Larry Pesce

SEC642: Advanced Web App Penetration Testing and Ethical Hacking

—

Justin Searle

SEC660: Advanced Penetration Testing, Exploit Writing, and Ethical Hacking
GXPN
James Lyne

SEC760: Advanced Exploit Development for Penetration Testers

—

Stephen Sims

FOR408: Windows Forensic Analysis
GCFE
Rob Lee

FOR508: Advanced Digital Forensics and Incident Response
GCFA
Chad Tilbury

FOR526: Memory Forensics In-Depth

—

Jake Williams

FOR572: Advanced Network Forensics and Analysis
GNFA
Philip Hagen


SOLDOUT:

FOR578: Cyber Threat Intelligence

—

Robert M. Lee
Mike Cloppert

FOR585: Advanced Smartphone Forensics

—

Heather Mahalik

FOR610: Reverse-Engineering Malware: Malware Analysis Tools and Techniques
GREM
Lenny Zeltser

MGT414: SANS Training Program for CISSP® Certification
GISP
Jonathan Ham

MGT415: A Practical Introduction to Cyber Security Risk Management

—

James Tarala

MGT433: Securing The Human: How to Build, Maintain and Measure a High-Impact Awareness Program

—

Lance Spitzner

MGT512: SANS Security Leadership Essentials For Managers with Knowledge Compression™
GSLC
G. Mark Hardy


WAITLIST:

MGT525: IT Project Management, Effective Communication, and PMP® Exam Prep
GCPM
Jeff Frisk

DEV522: Defending Web Applications Security Essentials
GWEB
Jason Lam

DEV544: Secure Coding in .NET: Developing Defensible Applications
GSSP-.NET
Aaron Cure
Eric Johnson

AUD507: Auditing & Monitoring Networks, Perimeters & Systems
GSNA
David Hoelzer

LEG523: Law of Data Security and Investigations
GLEG
Benjamin Wright

ICS410: ICS/SCADA Security Essentials
GICSP
Graham Speake

Core NetWars Experience - Add-on
(FREE with any 4-6 Day SANS Course Registration)

—

Jeff McJunkin

DFIR NetWars Tournament - Add-on
(FREE with any 4-6 Day SANS Course Registration)

—

Chad Tilbury
Rob Lee

HOSTED: (ISC)2® Certified Secure Software Lifecycle Professional (CSSLP®) CBK® Education Program

—

Frank Shirmo

HOSTED: Physical Penetration Testing

—

The CORE Group