The Power of Lossless Packet Capture (1G-100G) & Real-time Netflow
Sam Cook, Senior Sales Engineer

Tuesday, June 24th, 12:30pm - 1:15pm
With network speeds of 10G, 40G, and even 100G now deployed in many production environments, organizations are finding it harder than ever to maintain the level of network visibility they were used to seeing at 1G. Furthermore, many commercial and open source network & security tools do not scale well at these higher data rates. Finding the root cause problem to security and network issues is now taking longer and incident response times are increasing, not decreasing. This Endace presentation will cover the benefits of a security architecture that incorporates a high-speed loss-less packet capture fabric and the generation of real-time Netflow data to improve network visibility, decrease incident response time, and better aid in the identification of root cause issues many organizations are facing today.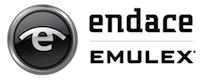 ---
Bonus Sessions
The following bonus sessions are open to all paid attendees at no additional cost. There are many different types of events that fall into these categories:
SANS@Night: Evening presentations given after day courses have ended. This category includes Keynotes.
Special Events: SANS-hosted events and other non-technical recreational offerings. This category includes, but is not limited to, Receptions and Information Tables.
Vendor: Events hosted by external vendor exhibitors.
Lunch & Learn: Short presentations given during the lunch break.
Tuesday, June 24
| Session | Speaker | Time | Type |
| --- | --- | --- | --- |
| Resurrection of the Data Entry Attack | Aaron Higbee, Chief Technology Officer & Co-Founder, PhishMe | Tuesday, June 24th, 12:30pm - 1:15pm | Lunch and Learn |
| Using Intelligence Methods in Mobile Forensic Exams | Lee Papathanasiou, Sales Engineer, Cellebrite | Tuesday, June 24th, 12:30pm - 1:15pm | Lunch and Learn |
| Continuous Monitoring & Mitigation | Tim Jones, Systems Engineer, Forescout | Tuesday, June 24th, 12:30pm - 1:15pm | Lunch and Learn |
| The Power of Lossless Packet Capture (1G-100G) & Real-time Netflow | Sam Cook, Senior Sales Engineer | Tuesday, June 24th, 12:30pm - 1:15pm | Lunch and Learn |
| Understanding the Threat: A Model to Enable Active Response | Finn Ramsland, Solutions Architect, Federal - FireEye | Tuesday, June 24th, 12:30pm - 1:15pm | Lunch and Learn |
| Looking Beyond Layers: Why Authentication Security Matters Most | Brian Kelly, Principal Product Marketing Manager at Duo Security | Tuesday, June 24th, 12:30pm - 1:15pm | Lunch and Learn |
| Online Training Reception | — | Tuesday, June 24th, 6:00pm - 8:00pm | Reception |
| Security Awareness Metrics: Measuring Human Behavior | Lance Spitzner | Tuesday, June 24th, 7:15pm - 8:15pm | SANS@Night |
| Avoiding Cyberterrorism Threats Inside Electrical Substations | Manuel Humberto Santander Pel√°ez | Tuesday, June 24th, 7:15pm - 8:15pm | SANS@Night |
| Securing The Kids | Lance Spitzner | Tuesday, June 24th, 8:15pm - 9:15pm | SANS@Night |
| C3CM ' Defeating the Command, Control, and Communications of Digital Assailants | Russ McRee | Tuesday, June 24th, 8:15pm - 9:15pm | SANS@Night |
Wednesday, June 25
| Session | Speaker | Time | Type |
| --- | --- | --- | --- |
| Solutions Expo | — | Wednesday, June 25th, 12:00pm - 1:30pm | Vendor Event |
| Solutions Expo | — | Wednesday, June 25th, 5:00pm - 7:00pm | Vendor Event |
| An Introduction to PowerShell for Security Assessments | James Tarala | Wednesday, June 25th, 7:15pm - 8:15pm | SANS@Night |
| Setting up Splunk for Event Correlation in Your Home Lab | Aron Warren - Master's Degree Candidate | Wednesday, June 25th, 7:15pm - 7:55pm | Special Events |
| Consulting from Virtual Island | Rob VandenBrink | Wednesday, June 25th, 8:15pm - 9:15pm | SANS@Night |
Thursday, June 26
| Session | Speaker | Time | Type |
| --- | --- | --- | --- |
| Vile Vulnerabilities, Rampant Rights, and Pervasive Passwords | Paul Harper, Product Manager, Beyond Trust | Thursday, June 26th, 12:30pm - 1:15pm | Lunch and Learn |
| Operationalize Open Intelligence ' YARA + Fidelis XPS | Mike Nichols, Sr. Product Manager, General Dynamics Fidelis Cybersecurity | Thursday, June 26th, 12:30pm - 1:15pm | Lunch and Learn |
| Effective Forensics Analytics for Actionable Incident Response | Narayan Makaram, Sr. Product Manager, Tenable Network Security | Thursday, June 26th, 12:30pm - 1:15pm | Lunch and Learn |
| Fortinet Next Generation Firewalls | Rob Frickel, Security Analyst, Infogressive | Thursday, June 26th, 12:30pm - 1:15pm | Lunch and Learn |
| Insider Threat Kill Chain: Detecting Human Indicators Of Compromise | Bryce G. Schroeder, Sr. Director of Systems Engineering - Tripwire | Thursday, June 26th, 12:30pm - 1:15pm | Lunch and Learn |
| Innovations in End Point Threat Detection (EDTR), | Chad Fulgham, PerCredo CEO and former FBI CIO | Thursday, June 26th, 12:30pm - 1:15pm | Lunch and Learn |
| Penetration Testing Corporate Mobile Applications and BYOD Environments | Dmitry Dessiatnikov | Thursday, June 26th, 7:15pm - 8:15pm | SANS@Night |
| How to Spy on your Employees with Memory Forensics | Alissa Torres | Thursday, June 26th, 7:15pm - 8:15pm | SANS@Night |
| GIAC Program Overview | Jeff Frisk | Thursday, June 26th, 8:15pm - 8:45pm | Special Events |
| Bust a Cap in a Web App With ZAP | Adrien de Beaupre | Thursday, June 26th, 8:15pm - 9:15pm | SANS@Night |