Vile Vulnerabilities, Rampant Rights, and Pervasive Passwords
Paul Harper, Product Manager, Beyond Trust

Thursday, June 26th, 12:30pm - 1:15pm
Come scarf down a sandwich, and see a symbiotic suite of solutions for tackling this trifecta of threats! You'll see BeyondTrust's Retina and PowerBroker solutions for vulnerability, privilege and password management ' and learn how they work together to pinpoint security exposures, enforce least-privilege policies, and control account access.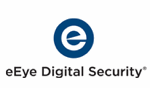 ---
Bonus Sessions
The following bonus sessions are open to all paid attendees at no additional cost. There are many different types of events that fall into these categories:
SANS@Night: Evening presentations given after day courses have ended. This category includes Keynotes.
Special Events: SANS-hosted events and other non-technical recreational offerings. This category includes, but is not limited to, Receptions and Information Tables.
Vendor: Events hosted by external vendor exhibitors.
Lunch & Learn: Short presentations given during the lunch break.
Tuesday, June 24
| Session | Speaker | Time | Type |
| --- | --- | --- | --- |
| Resurrection of the Data Entry Attack | Aaron Higbee, Chief Technology Officer & Co-Founder, PhishMe | Tuesday, June 24th, 12:30pm - 1:15pm | Lunch and Learn |
| Using Intelligence Methods in Mobile Forensic Exams | Lee Papathanasiou, Sales Engineer, Cellebrite | Tuesday, June 24th, 12:30pm - 1:15pm | Lunch and Learn |
| Continuous Monitoring & Mitigation | Tim Jones, Systems Engineer, Forescout | Tuesday, June 24th, 12:30pm - 1:15pm | Lunch and Learn |
| The Power of Lossless Packet Capture (1G-100G) & Real-time Netflow | Sam Cook, Senior Sales Engineer | Tuesday, June 24th, 12:30pm - 1:15pm | Lunch and Learn |
| Understanding the Threat: A Model to Enable Active Response | Finn Ramsland, Solutions Architect, Federal - FireEye | Tuesday, June 24th, 12:30pm - 1:15pm | Lunch and Learn |
| Looking Beyond Layers: Why Authentication Security Matters Most | Brian Kelly, Principal Product Marketing Manager at Duo Security | Tuesday, June 24th, 12:30pm - 1:15pm | Lunch and Learn |
| Online Training Reception | — | Tuesday, June 24th, 6:00pm - 8:00pm | Reception |
| Security Awareness Metrics: Measuring Human Behavior | Lance Spitzner | Tuesday, June 24th, 7:15pm - 8:15pm | SANS@Night |
| Avoiding Cyberterrorism Threats Inside Electrical Substations | Manuel Humberto Santander Pel√°ez | Tuesday, June 24th, 7:15pm - 8:15pm | SANS@Night |
| Securing The Kids | Lance Spitzner | Tuesday, June 24th, 8:15pm - 9:15pm | SANS@Night |
| C3CM ' Defeating the Command, Control, and Communications of Digital Assailants | Russ McRee | Tuesday, June 24th, 8:15pm - 9:15pm | SANS@Night |
Wednesday, June 25
| Session | Speaker | Time | Type |
| --- | --- | --- | --- |
| Solutions Expo | — | Wednesday, June 25th, 12:00pm - 1:30pm | Vendor Event |
| Solutions Expo | — | Wednesday, June 25th, 5:00pm - 7:00pm | Vendor Event |
| An Introduction to PowerShell for Security Assessments | James Tarala | Wednesday, June 25th, 7:15pm - 8:15pm | SANS@Night |
| Setting up Splunk for Event Correlation in Your Home Lab | Aron Warren - Master's Degree Candidate | Wednesday, June 25th, 7:15pm - 7:55pm | Special Events |
| Consulting from Virtual Island | Rob VandenBrink | Wednesday, June 25th, 8:15pm - 9:15pm | SANS@Night |
Thursday, June 26
| Session | Speaker | Time | Type |
| --- | --- | --- | --- |
| Vile Vulnerabilities, Rampant Rights, and Pervasive Passwords | Paul Harper, Product Manager, Beyond Trust | Thursday, June 26th, 12:30pm - 1:15pm | Lunch and Learn |
| Operationalize Open Intelligence ' YARA + Fidelis XPS | Mike Nichols, Sr. Product Manager, General Dynamics Fidelis Cybersecurity | Thursday, June 26th, 12:30pm - 1:15pm | Lunch and Learn |
| Effective Forensics Analytics for Actionable Incident Response | Narayan Makaram, Sr. Product Manager, Tenable Network Security | Thursday, June 26th, 12:30pm - 1:15pm | Lunch and Learn |
| Fortinet Next Generation Firewalls | Rob Frickel, Security Analyst, Infogressive | Thursday, June 26th, 12:30pm - 1:15pm | Lunch and Learn |
| Insider Threat Kill Chain: Detecting Human Indicators Of Compromise | Bryce G. Schroeder, Sr. Director of Systems Engineering - Tripwire | Thursday, June 26th, 12:30pm - 1:15pm | Lunch and Learn |
| Innovations in End Point Threat Detection (EDTR), | Chad Fulgham, PerCredo CEO and former FBI CIO | Thursday, June 26th, 12:30pm - 1:15pm | Lunch and Learn |
| Penetration Testing Corporate Mobile Applications and BYOD Environments | Dmitry Dessiatnikov | Thursday, June 26th, 7:15pm - 8:15pm | SANS@Night |
| How to Spy on your Employees with Memory Forensics | Alissa Torres | Thursday, June 26th, 7:15pm - 8:15pm | SANS@Night |
| GIAC Program Overview | Jeff Frisk | Thursday, June 26th, 8:15pm - 8:45pm | Special Events |
| Bust a Cap in a Web App With ZAP | Adrien de Beaupre | Thursday, June 26th, 8:15pm - 9:15pm | SANS@Night |