Good COP, Bad COP
Speaker: Rob Mathieson, CISSP ECSA,Solutions Architect, Intel / DoDHP, Enterprise Security Products,ArcSight - TippingPoint - Fortify

Wednesday, June 19th, 12:30pm - 1:15pm
What is a Common Operational Picture (COP), how do we make one, and why does it matter? Each COP is different, and it has to be in order to make sense to the person seeing it. Which begs the question...if itās different for everyone, how can it be common? And if itās not common, how can we count on it for operations? For that matter...why are we looking at pictures when we should be analyzing traffic and finding the adversary? Understanding and using the systems and architectures already in place in your organization holds the key to getting to the data you need, and getting to the data you need is the basis for visualizing threats and impacts. Ultimately, itās those threats and impacts that matter, and being able to articulate those to the less tech savvy will ultimately determine the āgoodā or ābadā of your COP solution.
During this session, attendees will explore what makes a good COP, why most COPs are considered bad (or at the very least...not entirely operational or relevant), and how to conceptualize, develop, and ultimately operationalize a picture that will matter. The scenarios during this session will be based on real-world COP developments and applications within the DoD, with an emphasis on mission impact assessment and decision making using intelligent source feed correlations through ArcSight ESM.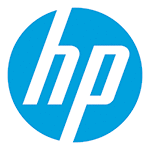 ---
Bonus Sessions
The following bonus sessions are open to all paid attendees at no additional cost. There are many different types of events that fall into these categories:
SANS@Night: Evening presentations given after day courses have ended. This category includes Keynotes.
Special Events: SANS-hosted events and other non-technical recreational offerings. This category includes, but is not limited to, Receptions and Information Tables.
Vendor: Events hosted by external vendor exhibitors.
Lunch & Learn: Short presentations given during the lunch break.
Monday, June 17
| Session | Speaker | Time | Type |
| --- | --- | --- | --- |
| General Session - Welcome to SANS | Dr. Eric Cole | Monday, June 17th, 8:15am - 8:45am | Special Events |
| Fortinet Next Generation Firewalls | Troy Brueckner, CISSP, GISP, VP of Sales and Marketing, Infogressive | Monday, June 17th, 12:30pm - 1:15pm | Lunch and Learn |
| "Security Intelligence Through Endpoint Analytics: Deriving Insight from Chaos" | Roger Andras, Sr. Solutions Consultant, Guidance | Monday, June 17th, 12:30pm - 1:15pm | Lunch and Learn |
| Building Risk Visibility intoYour Firewall Management Process | Richard Porter, Senior Systems Engineer, FireMon | Monday, June 17th, 12:30pm - 1:15pm | Lunch and Learn |
| Tenable, the SANS 20 Critical Security Controls and You ... the Basics and Beyond | Speaker: Jack Daniel, Technical Product Manager, Tenable Network Security | Monday, June 17th, 12:30pm - 1:15pm | Lunch and Learn |
| Smartphone Drill-Down: OS Extraction, Decoding & Analysis | Ronen Engler, Cellebrite | Monday, June 17th, 12:30pm - 1:15pm | Lunch and Learn |
| Connecting the Dots:Protecting Your Enterprise and Your Career | Mike Nichols, Technical Product Manager | Monday, June 17th, 12:30pm - 1:15pm | Lunch and Learn |
| Top 20 CSC Survey Results Panel | John Pescatore | Monday, June 17th, 6:00pm - 7:00pm | Vendor Event |
| State of the Internet Panel Discussion | Moderators: Dr. Johannes Ullrich, ISC Director and Marcus Sachs, ISC Director Emeritus | Monday, June 17th, 7:15pm - 9:15pm | Keynote |
Tuesday, June 18
| Session | Speaker | Time | Type |
| --- | --- | --- | --- |
| Solutions Expo | — | Tuesday, June 18th, 12:00pm - 1:30pm | Vendor Event |
| Solutions Expo | — | Tuesday, June 18th, 5:00pm - 7:00pm | Vendor Event |
| Memory Analysis with Volatility | Russ McRee | Tuesday, June 18th, 7:15pm - 8:15pm | SANS@Night |
| Offensive Digital Forensics | Alissa Torres | Tuesday, June 18th, 7:15pm - 8:15pm | SANS@Night |
| Avoiding Cyberterrorism Threats Inside Hydraulic Power Generation Plants | Manuel Humberto Santander Palaez | Tuesday, June 18th, 8:15pm - 9:15pm | SANS@Night |
| Introducing the CompTIA CASP Exam | Eric Conrad and Seth Misenar | Tuesday, June 18th, 8:15pm - 9:15pm | SANS@Night |
Wednesday, June 19
| Session | Speaker | Time | Type |
| --- | --- | --- | --- |
| Security Analytics: What Matters in Your Chatter | Westley McDuffie | Wednesday, June 19th, 12:30pm - 1:15pm | Lunch and Learn |
| Securing the Virtual Datacenter | Chip Copper, Global Solutions Architect | Wednesday, June 19th, 12:30pm - 1:15pm | Lunch and Learn |
| Good COP, Bad COP | Speaker: Rob Mathieson, CISSP ECSA,Solutions Architect, Intel / DoDHP, Enterprise Security Products,ArcSight - TippingPoint - Fortify | Wednesday, June 19th, 12:30pm - 1:15pm | Lunch and Learn |
| Effective Defense Against Todayās Advanced Persistent Threats | Paul Bartruff | Wednesday, June 19th, 12:30pm - 1:15pm | Lunch and Learn |
| Continuous Diagnostics & Mitigation (CDM): How to Achieve Cyber Security Readiness | Wallace Sann, CISSP-ISSEP, CIPP/G | Wednesday, June 19th, 12:30pm - 1:15pm | Lunch and Learn |
| Stop Spear-Phishing and Watering Hole Attacks - Put the User in a Bubble | Join Nick Keller and Jason Shupp of Invincea | Wednesday, June 19th, 12:30pm - 1:15pm | Lunch and Learn |
| Online Training Social Hour | — | Wednesday, June 19th, 6:00pm - 7:00pm | Special Events |
| GIAC Program Overview | Jeff Frisk | Wednesday, June 19th, 6:30pm - 7:15pm | Special Events |
| SANS Technology Institute Open House | Toby R. Gouker - Provost | Wednesday, June 19th, 7:15pm - 8:15pm | Special Events |
| Automated Analysis of Android Malware | Jim Clausing | Wednesday, June 19th, 7:15pm - 8:15pm | SANS@Night |
| Women in Technology Meet and Greet | — | Wednesday, June 19th, 7:15pm - 8:15pm | Special Events |
| Securing the Human - Phishing Launch | — | Wednesday, June 19th, 7:30pm - 8:30pm | Special Events |
| Windows Exploratory Surgery with Process Hacker | Jason Fossen | Wednesday, June 19th, 7:30pm - 9:00pm | SANS@Night |
| Fiber Channel - Your **Other** Datacenter Network | Rob VandenBrink | Wednesday, June 19th, 8:15pm - 9:15pm | SANS@Night |
Thursday, June 20
| Session | Speaker | Time | Type |
| --- | --- | --- | --- |
| Accelerating Speed to Intelligence with ioMemory | Christian Shrauder, CTO, Fusion-io Federal | Thursday, June 20th, 12:30pm - 1:15pm | Lunch and Learn |
| Phishing your Employees: Lessons Learned from Phishing over 3.5 million People | Jim Hansen, PhishMe | Thursday, June 20th, 12:30pm - 1:15pm | Lunch and Learn |
| Emerging Technology: WildFire Enables Organizations to Detect and Prevent Advanced Persistent Threats | Alfred Lee | Thursday, June 20th, 12:30pm - 1:15pm | Lunch and Learn |
| Active Security Strategies for Destructive Malware and Advanced Persistent Threats | Brian Vosburgh, Principal Security Architect | Thursday, June 20th, 12:30pm - 1:15pm | Lunch and Learn |
| Dynamic Defenses against Dynamic Threats...ThreatSTOP takes DShield to the Next Level | Tom Byrnes | Thursday, June 20th, 12:30pm - 1:15pm | Lunch and Learn |
| Active Defense, Crime and Punishment: New Tools to Find Bad People | John Strand | Thursday, June 20th, 7:15pm - 8:15pm | SANS@Night |
| Investigating Employees: BYOD, COPE, and Online/Social Media | Ben Wright | Thursday, June 20th, 7:15pm - 8:15pm | SANS@Night |
| Evolving Threats | Paul A. Henry | Thursday, June 20th, 7:15pm - 9:15pm | SANS@Night |
| Defensive Reading: Understanding Online News | Richard Porter | Thursday, June 20th, 8:15pm - 9:15pm | SANS@Night |
Friday, June 21
| Session | Speaker | Time | Type |
| --- | --- | --- | --- |
| āBig Dataā & Security: How to Apply Advanced Analytics to Solve Mission Challenges | Kiran Rathod, Chief Technology Officer, Paragon Technology Group (Moderator)ā€¢ Michael Carleton, Former Chief Information Officer, Department of Health & HumanServices (HHS) and General Services Administration (GSA)ā€¢ Dr. Peter Aiken, President | Friday, June 21st, 12:30pm - 1:15pm | Lunch and Learn |
| Securing the Kids | Lance Spitzner | Friday, June 21st, 7:15pm - 8:15pm | SANS@Night |
| Security Outliers: Special Operations Edition | Gal Shpantzer | Friday, June 21st, 7:15pm - 8:15pm | SANS@Night |
| Securing the Human | Lance Spitzner | Friday, June 21st, 8:15pm - 9:15pm | SANS@Night |