Bringing the Power of Cognitive Security to the Security Analyst
Chris Hankins, NA Technical Sales Leader - IBM Cognitive Security

Thursday, May 11th, 12:30pm - 1:15pm
The volume of security incidents and available threat data far exceed the capacity of even the most skilled security professional. Watson for Cyber Security augments a security analyst's ability to identify and understand sophisticated threats, by tapping into unstructured data (ex. blogs, websites, research papers) and correlating it with local security offenses to uncover hidden threats and automate insights, revolutionizing the way security analysts work.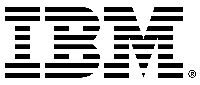 ---
Bonus Sessions
The following bonus sessions are open to all paid attendees at no additional cost. There are many different types of events that fall into these categories:
SANS@Night: Evening presentations given after day courses have ended. This category includes Keynotes.
Special Events: SANS-hosted events and other non-technical recreational offerings. This category includes, but is not limited to, Receptions and Information Tables.
Vendor: Events hosted by external vendor exhibitors.
Lunch & Learn: Short presentations given during the lunch break.
Master's Degree Presentation: Presentations given by SANS Technology Institute's Master's Degree candidates.
Thursday, May 11
| Session | Speaker | Time | Type |
| --- | --- | --- | --- |
| General Session - Welcome to SANS | Bryan Simon | Thursday, May 11th, 8:00am - 8:30am | Special Events |
| Addressing Major Application Vulnerabilities with the Qualys Cloud Platform | Vikas Phonsa, Director, Product Management | Thursday, May 11th, 12:30pm - 1:15pm | Lunch and Learn |
| Bringing the Power of Cognitive Security to the Security Analyst | Chris Hankins, NA Technical Sales Leader - IBM Cognitive Security | Thursday, May 11th, 12:30pm - 1:15pm | Lunch and Learn |
| Change is Simply an Act of Survival | Bill Harmer CISSP, CISM, CIPP | Thursday, May 11th, 12:30pm - 1:15pm | Lunch and Learn |
| Simplify CSC Implementation with Endpoint Visibility and Control | Jennifer Geisler Vice President of Marketing | Thursday, May 11th, 12:30pm - 1:15pm | Lunch and Learn |
| Women's CONNECT Event | Hosted by SANS COINS program and ISSA WIS SIG | Thursday, May 11th, 6:00pm - 7:15pm | Special Events |
| Emerging Trends in Cybersecurity - 2020 Outlook | John Pescatore and Amanda Rousseau, Malware Researcher at Endgame, Inc. | Thursday, May 11th, 7:15pm - 9:15pm | Keynote |