The New Cyber Battleground: Inside Your Network
Bradley Brown, Manager, Solutions Engineering

Wednesday, May 4th, 12:30pm - 1:15pm
CyberArk Privileged Accounts Security: The New Cyber Battleground: Inside Your Network
The cyber security focus has shifted and your organization is vulnerable. CyberArk will discuss how these threats get in, how they are moving within your network, and why it is imperative that you manage the unavoidable security risk in your organization. Privileged access is everywhere and will be leveraged in your environment in the event of a breach.
- Keep your organization out of the news. Learn about why you need to protect Domain Controllers and understand the dangers of Kerberos attacks, mitigate lateral movement in an organization, and identify and control privileged access for all platform types.
- Find out what steps you can take to better protect your environment.
- Learn what you can do to better protect privileged credentials and access, isolate and control privileged sessions, and monitor and audit activity to meet your policy and compliance requirements.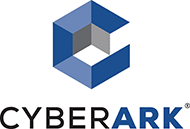 ---
Bonus Sessions
The following bonus sessions are open to all paid attendees at no additional cost. There are many different types of events that fall into these categories:
SANS@Night: Evening presentations given after day courses have ended. This category includes Keynotes.
Special Events: SANS-hosted events and other non-technical recreational offerings. This category includes, but is not limited to, Receptions and Information Tables.
Vendor: Events hosted by external vendor exhibitors.
Lunch & Learn: Short presentations given during the lunch break.
Master's Degree Presentation: Presentations given by SANS Technology Institute's Master's Degree candidates.
Monday, May 2
| Session | Speaker | Time | Type |
| --- | --- | --- | --- |
| The Game has Changed...Ready or Not! | Toni Buhrke , Systems Engineer | Monday, May 2nd, 12:30pm - 1:15pm | Lunch and Learn |
| Intelligently Applying Security Intelligence for Advanced Threat Hunting & Analysis | Jennifer Glenn, Sr. Product Marketing Manager, Advanced Threats | Monday, May 2nd, 12:30pm - 1:15pm | Lunch and Learn |
| Think Like An Attacker: Hacker Simulation Challenge | — | Monday, May 2nd, 6:00pm - 8:00pm | Vendor Event |
| GIAC Program Presentation | Seth Misenar | Monday, May 2nd, 6:15pm - 7:15pm | SANS@Night |
| How to bring some Advanced Persistent Trickery to your fight against Advanced Persistent Threats... | Bryce Galbraith | Monday, May 2nd, 7:15pm - 8:15pm | SANS@Night |
| Emerging Trends in DFIR- Lightning Talks | Rob Lee and SANS DFIR Staff | Monday, May 2nd, 7:15pm - 9:15pm | SANS@Night |
| Using an Open Source Threat Model for Prioritized Defense | James Tarala | Monday, May 2nd, 7:15pm - 8:15pm | SANS@Night |
| IoT Summer of Hacking (the month Josh was forced to wear pants) | Josh Wright | Monday, May 2nd, 8:15pm - 9:15pm | SANS@Night |
| The Critical Controls That Might Have Prevented the Target Breach | Teri Radichel - Master's Degree Candidate | Monday, May 2nd, 8:15pm - 8:55pm | Master's Degree Presentation |
Tuesday, May 3
| Session | Speaker | Time | Type |
| --- | --- | --- | --- |
| Vendor Showcase | — | Tuesday, May 3rd, 12:00pm - 1:30pm | Vendor Event |
| Vendor Showcase | — | Tuesday, May 3rd, 5:30pm - 7:30pm | Vendor Event |
| Women's CONNECT Event | Hosted by SANS COINS program and ISSA WIS SIG | Tuesday, May 3rd, 6:00pm - 7:00pm | Special Events |
| Pen Testing & Hacking Trends Panel | Moderator: Ed Skoudis; Panelists: Bryce Galbraith, Jeff McJunkin, Stephen Sims, Joshua Wright | Tuesday, May 3rd, 7:15pm - 9:15pm | SANS@Night |
| How to Build a Cybersecurity Platform the Easy Way | Keith Palmgren | Tuesday, May 3rd, 7:15pm - 8:15pm | SANS@Night |
| The Tap House | Phil Hagen | Tuesday, May 3rd, 7:15pm - 8:15pm | SANS@Night |
| Quality not Quantity: Continuous Monitoring's Deadliest Events | Eric Conrad & Seth Misenar | Tuesday, May 3rd, 8:15pm - 9:15pm | SANS@Night |
| The Dangerous Shifting of Trust | Sandra Dunn - Master's Degree Candidate | Tuesday, May 3rd, 8:15pm - 8:55pm | Master's Degree Presentation |
Wednesday, May 4
| Session | Speaker | Time | Type |
| --- | --- | --- | --- |
| Rising to the Challenge of Web Application Security | Dave Ferguson, Application Security Solution Architect | Wednesday, May 4th, 12:30pm - 1:15pm | Lunch and Learn |
| Tackling Endpoint Security With Nuix Insight | Quoc Ly, Solutions Architect | Wednesday, May 4th, 12:30pm - 1:15pm | Lunch and Learn |
| The New Cyber Battleground: Inside Your Network | Bradley Brown, Manager, Solutions Engineering | Wednesday, May 4th, 12:30pm - 1:15pm | Lunch and Learn |
| The NEW CISSP exam was implemented on April 15, 2015. Are you ready for the new exam? | David Miller | Wednesday, May 4th, 7:15pm - 9:15pm | SANS@Night |
| BitTorrent & Digital Contraband | Kenneth Hartman - Master's Degree Candidate | Wednesday, May 4th, 8:15pm - 8:55pm | Master's Degree Presentation |
Thursday, May 5
| Session | Speaker | Time | Type |
| --- | --- | --- | --- |
| STI Lunch and Learn | STI Staff | Thursday, May 5th, 12:30pm - 1:15pm | Lunch and Learn |