How to Detect Threats to Your Organization from BYOD IoT and Rogue Devices
Kevin Reilly, Systems Engineeer, Pwnie Express

Wednesday, May 6th, 12:30pm - 1:15pm
With the continuous growth of the Internet of Things, increasing adoption of BYOD policies, and the rise in more powerful and cheaper rogue devices, the threat vector of malicious hardware has become increasingly problematic. InfoSec professionals are aware of the solution - full visibility into all devices - but have had no clear way of achieving this goal. The talk will walk attendees through the Pwn Pulse visibility solution, designed to help enterprises easily see all connected devices on and around their network environments.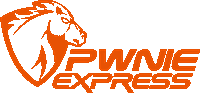 ---
Bonus Sessions
The following bonus sessions are open to all paid attendees at no additional cost. There are many different types of events that fall into these categories:
SANS@Night: Evening presentations given after day courses have ended. This category includes Keynotes.
Special Events: SANS-hosted events and other non-technical recreational offerings. This category includes, but is not limited to, Receptions and Information Tables.
Vendor: Events hosted by external vendor exhibitors.
Lunch & Learn: Short presentations given during the lunch break.
Wednesday, May 6
| Session | Speaker | Time | Type |
| --- | --- | --- | --- |
| Why Cyber Talent Management is Like No Other Talent Management, and How Smart Companies are Responding | Jim Michaud | Wednesday, May 6th, 12:30pm - 1:15pm | Lunch and Learn |
| An Isolation Approach to Securing Your Business | Scott Martin, CIO, Spikes Security | Wednesday, May 6th, 12:30pm - 1:15pm | Lunch and Learn |
| Protecting the Things, Including the Ones You Already Have (and don't know about) | Tom Byrnes, CEO and Founder, ThreatSTOP | Wednesday, May 6th, 12:30pm - 1:15pm | Lunch and Learn |
| A Methodology for Real-Time Automated Threat and Cyber Attack detection | Pablo Garcia, Sr. Systems Engineer, Vectra Networks | Wednesday, May 6th, 12:30pm - 1:15pm | Lunch and Learn |
| How to Detect Threats to Your Organization from BYOD IoT and Rogue Devices | Kevin Reilly, Systems Engineeer, Pwnie Express | Wednesday, May 6th, 12:30pm - 1:15pm | Lunch and Learn |
| SANS Technology Institute "Lunch & Learn" | — | Wednesday, May 6th, 12:30pm - 1:15pm | Lunch and Learn |
| GIAC Program Overview | Jeff Frisk | Wednesday, May 6th, 6:15pm - 7:00pm | Special Events |
| Why Our Defenses Are Failing Us. One Click Is All It Takes... | Bryce Galbraith | Wednesday, May 6th, 7:15pm - 8:15pm | SANS@Night |
| Emerging Trends in DFIR- Lightning Talks | Rob Lee, Chad Tilbury, Heather Mahalik, Paul Henry, and Sarah Edwards | Wednesday, May 6th, 7:15pm - 8:15pm | SANS@Night |
| SOC and Continuous Monitoring | Seth Misenar and Eric Conrad | Wednesday, May 6th, 8:15pm - 9:15pm | SANS@Night |
| The Future of Cyber Defense | Paul Henry | Wednesday, May 6th, 8:15pm - 9:15pm | SANS@Night |
Thursday, May 7
| Session | Speaker | Time | Type |
| --- | --- | --- | --- |
| GIAC Office Hours | — | Thursday, May 7th, 8:00am - 6:00pm | Special Events |
| Solutions Expo | — | Thursday, May 7th, 12:00pm - 1:30pm | Vendor Event |
| Women in Technology Meet and Greet | — | Thursday, May 7th, 6:00pm - 7:00pm | Reception |
| The 13 Absolute Truths of Security | Keith Palmgren | Thursday, May 7th, 7:15pm - 8:15pm | SANS@Night |
| Emerging Trends in Pen Testing | Panelists include John Strand with Eric Conrad, Chris Crowley, and Mike Murr | Thursday, May 7th, 7:15pm - 8:15pm | SANS@Night |
| Debunking the Complex Password Myth | Keith Palmgren | Thursday, May 7th, 8:15pm - 9:15pm | SANS@Night |
| Everything They Told Me About Security Was Wrong | John Strand | Thursday, May 7th, 8:15pm - 9:15pm | SANS@Night |
Friday, May 8
| Session | Speaker | Time | Type |
| --- | --- | --- | --- |
| Prevent - Detect - Respond | Derrick Masters, Security Analyst, Infogressive | Friday, May 8th, 12:30pm - 1:15pm | Lunch and Learn |
| The Internet of Evil Things | Johannes B. Ullrich, Ph.D. | Friday, May 8th, 7:15pm - 8:15pm | SANS@Night |
| Hunt Teaming | Justin Henderson | Friday, May 8th, 7:15pm - 8:15pm | SANS@Night |
| Enterprise PowerShell for Remote Security Assessment | James Tarala | Friday, May 8th, 8:15pm - 9:15pm | SANS@Night |