Retina Vulnerability Management: The Best-Kept Secret in Security
Jason Williams, Security Engineer with BeyondTrust

Tuesday, May 13th, 12:30pm - 1:15pm
Some vendors expend a lot of energy on, well, being loud. At BeyondTrust, we focus on R&D, making Retina one of the fastest, most complete vulnerability management solutions available (and you have to see the reports). Come have lunch on us, and see a "secret" weapon that's been deployed hundreds of thousands of times since 1998.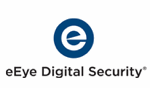 ---
Bonus Sessions
The following bonus sessions are open to all paid attendees at no additional cost. There are many different types of events that fall into these categories:
SANS@Night: Evening presentations given after day courses have ended. This category includes Keynotes.
Special Events: SANS-hosted events and other non-technical recreational offerings. This category includes, but is not limited to, Receptions and Information Tables.
Vendor: Events hosted by external vendor exhibitors.
Lunch & Learn: Short presentations given during the lunch break.
Emerging Trends in Information Security
At Security West 2014, we'll offer 3 different discussions on Emerging Trends in Information Security and an opening night address by John Pescatore. Here's your chance to influence these discussions on trends in cyber threats, technology, business vulnerabilities, device and software security, and more. Your insights may be featured during the SANS@Night panel discussions!
Share Your Thoughts About Emerging Trends in Information Security
Sunday, May 11
| Session | Speaker | Time | Type |
| --- | --- | --- | --- |
| Security Awareness Metrics: Measuring Human Behavior | Lance Spitzner | Sunday, May 11th, 7:15pm - 8:15pm | SANS@Night |
| Emerging Trends Panel: Offense Informs Defense... but How? | Ed Skoudis, Mike Poor, and a panel of Pen Testing and Cyber Defense faculty | Sunday, May 11th, 7:15pm - 8:15pm | SANS@Night |
| Continuous Ownage: Why you Need Continuous Monitoring | Eric Conrad and Seth Misenar | Sunday, May 11th, 8:15pm - 9:15pm | SANS@Night |
| Securing The Kids | Lance Spitzner | Sunday, May 11th, 8:15pm - 9:15pm | SANS@Night |
Monday, May 12
| Session | Speaker | Time | Type |
| --- | --- | --- | --- |
| Solutions Expo | — | Monday, May 12th, 10:30am - 10:50am | Vendor Event |
| Solutions Expo | — | Monday, May 12th, 12:15pm - 1:30pm | Vendor Event |
| Solutions Expo | — | Monday, May 12th, 3:00pm - 3:20pm | Vendor Event |
| The 13 Absolute Truths of Security | Keith Palmgren | Monday, May 12th, 7:15pm - 8:15pm | SANS@Night |
| Emerging Trends in Forensics and Incident Response | Rob Lee and a panel of DFIR faculty | Monday, May 12th, 7:15pm - 8:15pm | SANS@Night |
| The State of Eavesdropping on Cellular Networks | Christopher Crowley | Monday, May 12th, 8:15pm - 9:15pm | SANS@Night |
| An Introduction to PowerShell for Security Assessments | James Tarala | Monday, May 12th, 8:15pm - 9:15pm | SANS@Night |
Tuesday, May 13
| Session | Speaker | Time | Type |
| --- | --- | --- | --- |
| Fortinet Next Generation Firewalls | Jeff Eckley, Inside Sales Manager, Infogressive | Tuesday, May 13th, 12:30pm - 1:15pm | Lunch and Learn |
| 'Operationalize Open Intelligence ' YARA + Fidelis XPS' | Mike Nichols, Senior Technical Product Manager | Tuesday, May 13th, 12:30pm - 1:15pm | Lunch and Learn |
| Symantec Lunch and Learn | — | Tuesday, May 13th, 12:30pm - 1:15pm | Lunch and Learn |
| Retina Vulnerability Management: The Best-Kept Secret in Security | Jason Williams, Security Engineer with BeyondTrust | Tuesday, May 13th, 12:30pm - 1:15pm | Lunch and Learn |
| SANS Technology Institute Open House | David Hoelzer | Tuesday, May 13th, 7:15pm - 7:45pm | Special Events |
| Closing the Door on Web Shells | Anuj Soni | Tuesday, May 13th, 7:15pm - 8:15pm | SANS@Night |
| GIAC Program Overview | Seth Misenar | Tuesday, May 13th, 7:45pm - 8:15pm | Special Events |
| How the West was Pwned | G. Mark Hardy | Tuesday, May 13th, 8:15pm - 9:15pm | SANS@Night |