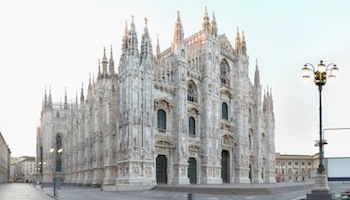 Welcome to Milan 2014
1 courses
1 instructors
1 disciplines
Join us for SEC504: Hacker Techniques, Exploits & Incident Handling at SANS first public training event to be carried out in Milan. This highly popular course will be held at Hotel NH Milanofiori, Milan, Italy from Monday 16th June - Saturday 21st June 2014.
SANS Instructor Steve Armstrong will lead the intensive, 6-day training programme, specifically tailored to benefit those who lead or are a part of an incident handling team. The course provides an in-depth insight into understanding your attackers' tactics and strategies, enabling you to find vulnerabilities and discover intrusions whilst equipping you with a comprehensive incident handling plan.
Click on the links below for full course information and reserve your place by clicking on the Register Now button.