Cybersecurity Metrics: The What, Why, and How of Measurement
Jake Munroe

Monday, March 22nd, 12:00pm - 12:45pm
When it comes to security metrics, there are lots of variables. The company. The size and scale of that company. Measuring where things are at today and where you hope things will be in the future.
Theres a lot at play, but one things for certain: Theres a laundry list of security metrics you could be measuring.
So how do you know where to start? And once you have your foundation, whats next?
Join Jake Munroe of Axonius for Cybersecurity Metrics: The What, Why, and How of Measurement on March 22 at 12:00pm ET.
RSVP now to learn:
Which security metrics are commonly used for executive-level reporting and to track progress across vulnerability management, security operations & incident response, and more
The foundational prerequisites to ensuring accuracy and context
How to evaluate vulnerability management, security operations, cloud security, and other programs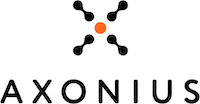 ---
Bonus Sessions
The following bonus sessions are open to all paid attendees at no additional cost. There are many different types of events that fall into these categories:
Sponsored Events: Security Solution Providers showcasing Products & Services hosted ICW with SANS. This category includes, but not limited to Sponsored Virtual Lunch & Learns & Product Test Drives.