Identity Awareness: Do we have it? Do we need it?
Nathan McKay, Security Solutions Engineer

Wednesday, April 4th, 12:30pm - 1:15pm
With the millions upon millions of identities, passwords, and accounts compromised every year it is safe to say that we donāt - at least not all of us do, and not in practice in the real world. We'll discuss what constitutes "identity ' today, and how it is used out in the wild. What does it mean to be able to identify someone and why does it actually matter? How has technology allowed us to make better use of identity and how has it failed us? We will also challenge some current assumptions about identity and discuss how the rapid rise of technologies such blockchain can impact or augment the idea of verifiable identity.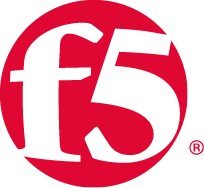 ---
Bonus Sessions
The following bonus sessions are open to all paid attendees at no additional cost. There are many different types of events that fall into these categories:
SANS@Night: Evening presentations given after day courses have ended. This category includes Keynotes.
Special Events: SANS-hosted events and other non-technical recreational offerings. This category includes, but is not limited to, Receptions and Information Tables.
Vendor: Events hosted by external vendor exhibitors.
Lunch & Learn: Short presentations given during the lunch break.
Master's Degree Presentation: Presentations given by SANS Technology Institute's Master's Degree candidates.
Wednesday, April 4
| Session | Speaker | Time | Type |
| --- | --- | --- | --- |
| Unmasking the Fog: Improving Situational Awareness | Brian Roy, Sr. Sales Engineer | Wednesday, April 4th, 12:30pm - 1:15pm | Lunch and Learn |
| Navigating the Dark Web: A Case Study in Fraud and Risk Exposure | Tyler Carbone, Chief Product Officer | Wednesday, April 4th, 12:30pm - 1:15pm | Lunch and Learn |
| The Next Evolution of Protection: Introduction to Deep Learning | Brandon Carden, Enterprise Sales Engineer | Wednesday, April 4th, 12:30pm - 1:15pm | Lunch and Learn |
| The New Cyber Security Ecosystem | Matt Grantham, Technical Account Manager, Post-Sales | Wednesday, April 4th, 12:30pm - 1:15pm | Lunch and Learn |
| Identity Awareness: Do we have it? Do we need it? | Nathan McKay, Security Solutions Engineer | Wednesday, April 4th, 12:30pm - 1:15pm | Lunch and Learn |
| How to Become a SANS Instructor | Eric Conrad | Wednesday, April 4th, 12:30pm - 1:15pm | Lunch and Learn |
| Demisto Security Orchestration Workshop - Contest for Best Playbook | Sponsored by Demisto | Wednesday, April 4th, 6:00pm - 8:00pm | SANS@Night |
| GIAC Information Reception | Jeff Frisk | Wednesday, April 4th, 6:30pm - 7:30pm | Reception |
| APAC Student Reception at SANS 2018 | — | Wednesday, April 4th, 7:00pm - 8:00pm | Reception |
| Stuck in the Box, a SIEM's Tale | Justin Henderson | Wednesday, April 4th, 7:15pm - 8:15pm | SANS@Night |
| Infosec Rock Star: Geek Will Only Get You So Far | Ted Demopoulos | Wednesday, April 4th, 7:15pm - 8:15pm | SANS@Night |
| Malware Vaccination: Its Potential and Limitations | Lenny Zeltser | Wednesday, April 4th, 7:15pm - 8:15pm | SANS@Night |
| Hacking Dumberly, Just Like the Bad Guys | Tim Medin and Derek Banks | Wednesday, April 4th, 7:15pm - 8:15pm | SANS@Night |
| SIEM Field Guide | Peter Szczepankiewicz | Wednesday, April 4th, 7:15pm - 8:15pm | SANS@Night |
| So, You Wanna be a Pentester? | Adrien de Beaupre | Wednesday, April 4th, 8:15pm - 9:15pm | SANS@Night |
| Let's Go Hunting Bad Guys | John Strand | Wednesday, April 4th, 8:15pm - 9:15pm | SANS@Night |
| Secure DevOps: A Puma's Tail | Aaron Cure | Wednesday, April 4th, 8:15pm - 9:15pm | SANS@Night |
| Container Intrusions: Do You Even IDS | Alfredo Hickman | Wednesday, April 4th, 8:15pm - 8:55pm | Master's Degree Presentation |
Thursday, April 5
| Session | Speaker | Time | Type |
| --- | --- | --- | --- |
| Coffee & Donuts with the Graduate Students | — | Thursday, April 5th, 7:30am - 9:00am | Reception |
| Solutions Expo | — | Thursday, April 5th, 12:00pm - 1:30pm | Vendor Event |
| Solutions Expo | — | Thursday, April 5th, 5:30pm - 7:30pm | Vendor Event |
| The 14 Absolute Truths of Security | Keith Palmgren | Thursday, April 5th, 7:15pm - 8:15pm | SANS@Night |
| Defeating Advanced Adversaries - Dismantling their attacks one step at a time | Erik Van Buggenhout | Thursday, April 5th, 7:15pm - 8:15pm | SANS@Night |
| An Evening of Hacking the Internet of Things (IoT) | James Lyne, Stephen Sims, Jim Shewmaker, and Guests | Thursday, April 5th, 7:15pm - 10:00pm | Special Events |
| Responding to the European Union's new General Data Protection Regulation | Ben Wright | Thursday, April 5th, 7:15pm - 8:15pm | SANS@Night |
| The State of Honeypots: Understanding the Use of Honey Technologies Today | Andrea Dominguez | Thursday, April 5th, 7:15pm - 7:55pm | Master's Degree Presentation |
| The Seven Deadly Sins of Incident Response | Jake Williams | Thursday, April 5th, 8:15pm - 9:15pm | SANS@Night |
| Three Keys for SecDevOps Success | Frank Kim | Thursday, April 5th, 8:15pm - 9:15pm | SANS@Night |
| Leverage Risk Focused Teams to Strengthen Resilience against Cyber Risk | David Bishop, Master's Degree Candidate | Thursday, April 5th, 8:15pm - 8:55pm | Master's Degree Presentation |
| Cyber-Bullying and Sexting Protocols In Our Schools With Appropriate Consequences | Detective Richard Wistocki (Ret.) | Thursday, April 5th, 8:15pm - 9:15pm | SANS@Night |